1876 U.S. Centennial Exposition Pressed Wood Wooden Medal - Main Building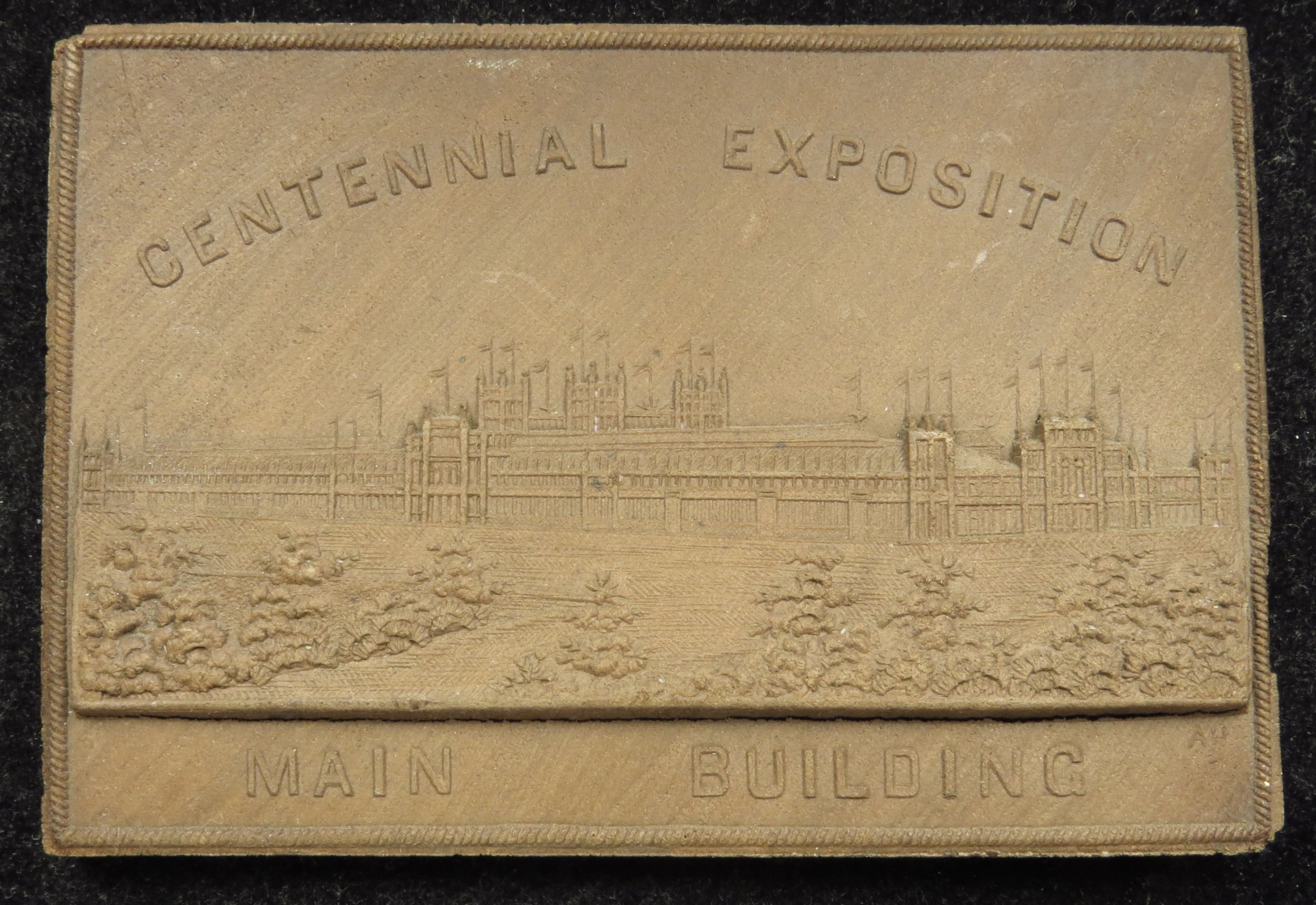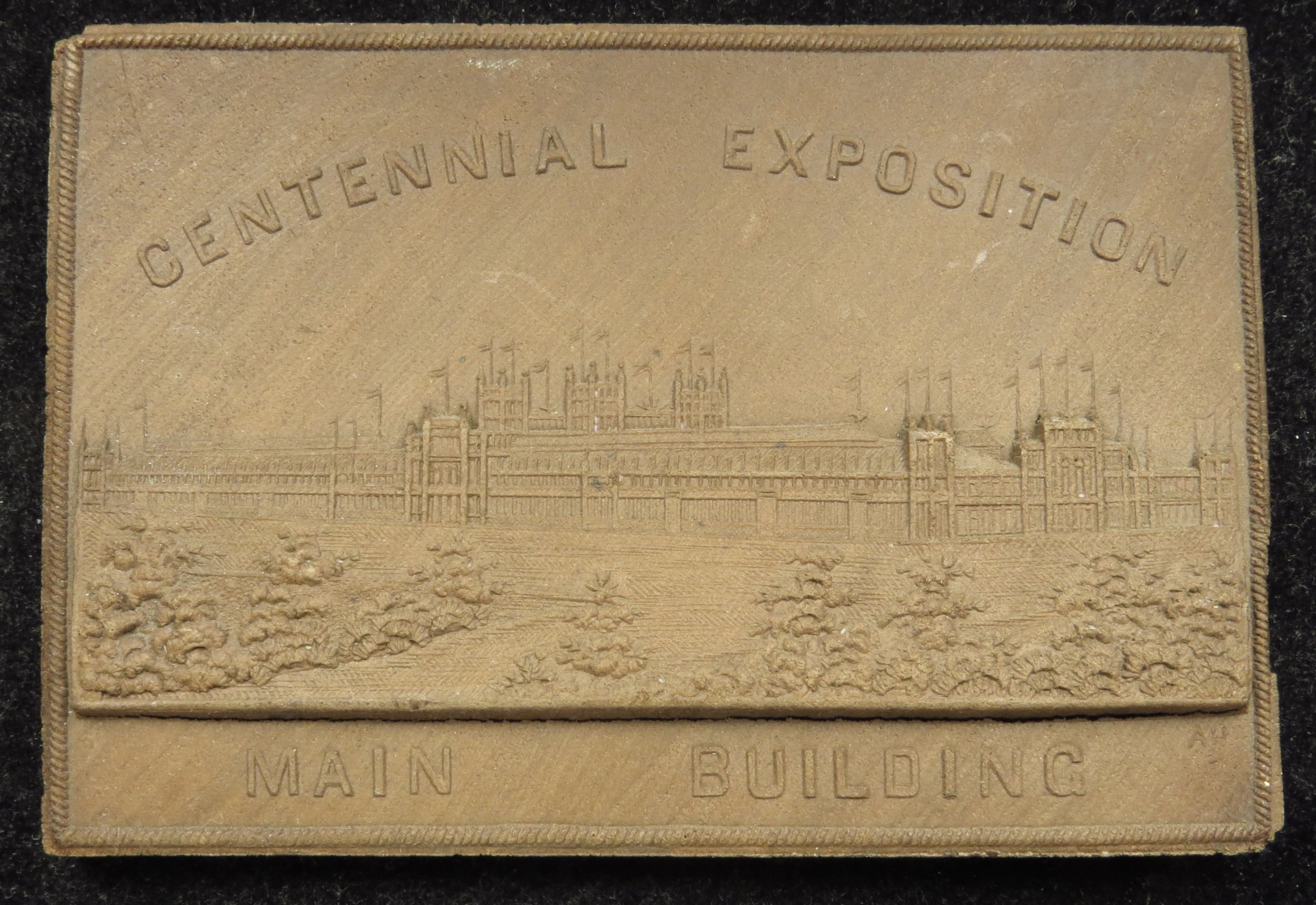 sold out
1876 U.S. Centennial Exposition Pressed Wood Wooden Medal - Main Building
Wooden Souvenir Medal from the 1876 U.S. Centennial Exposition and Worlds Fair held in Philadelphia's Fairmount Park.
A high relief image of the Main Building is pressed into a wood blank that is about 2 5/8" x 4" in size. The reverse is blank.
The medal is in very nice condition with some minor cracks at one corner, visible from the reverse, as well as what appears to be the remnants of an old sticker on the reverse.