1893 Columbian Exposition Medal Christopher Columbus Copper Eglit 55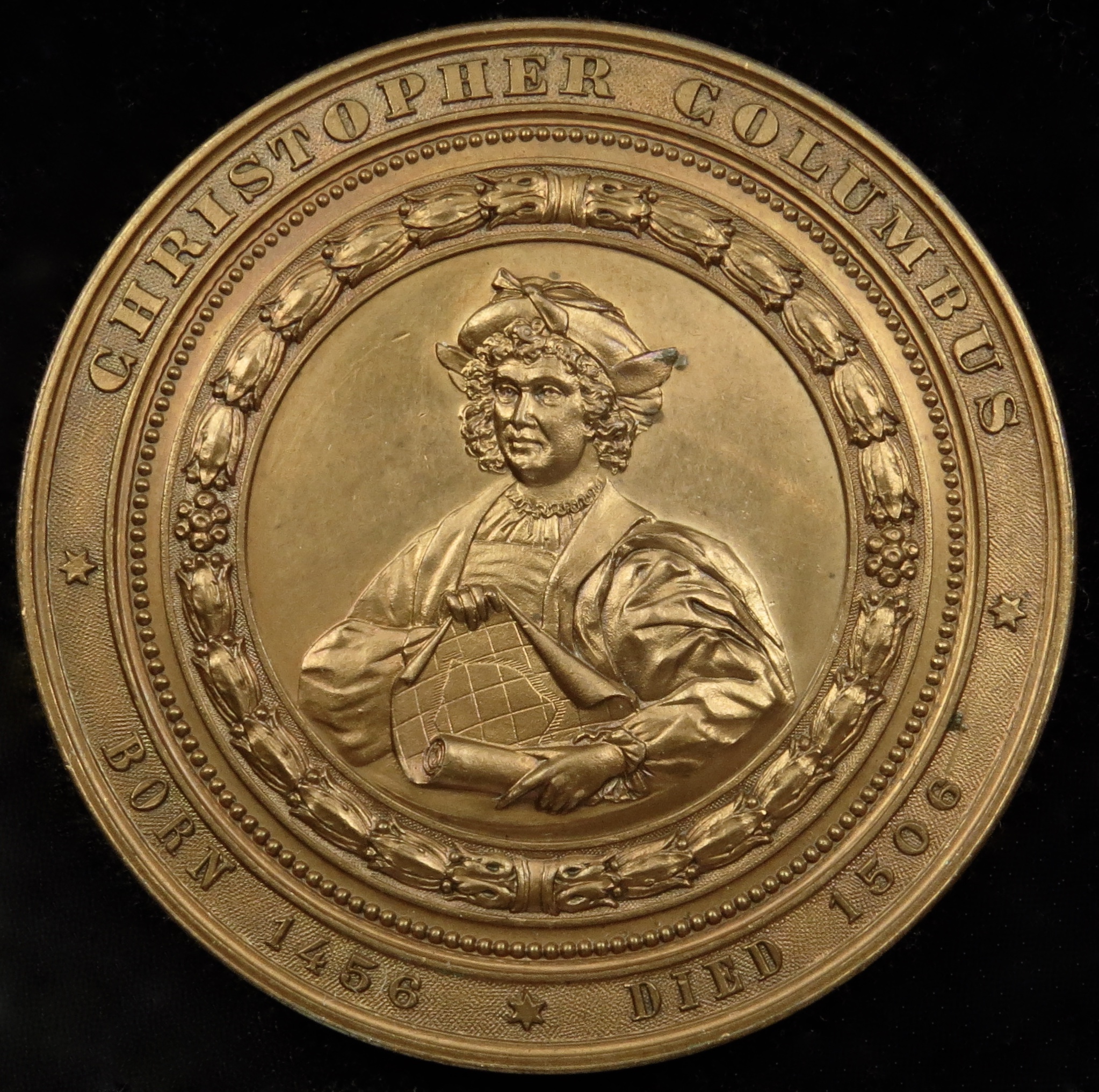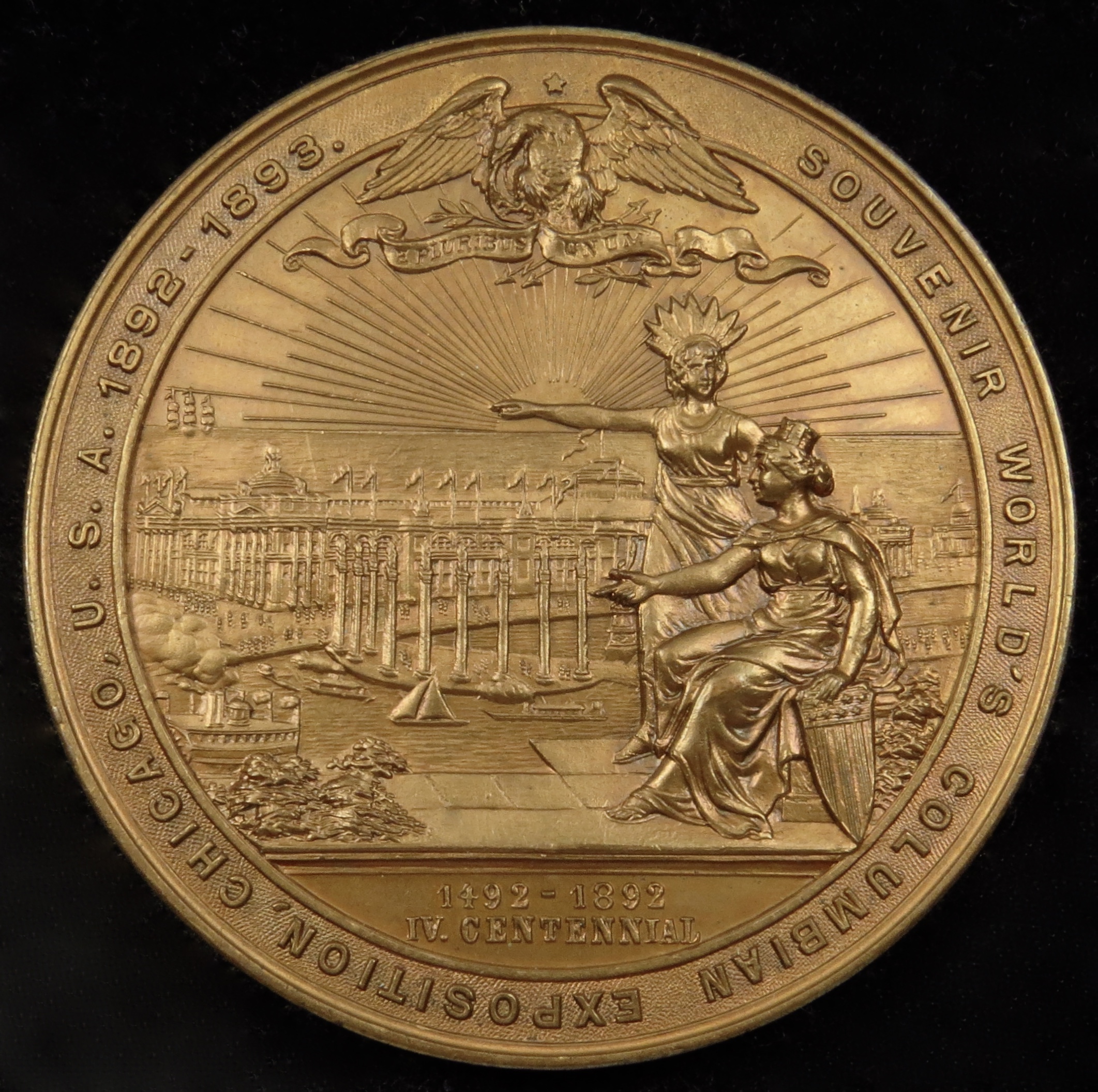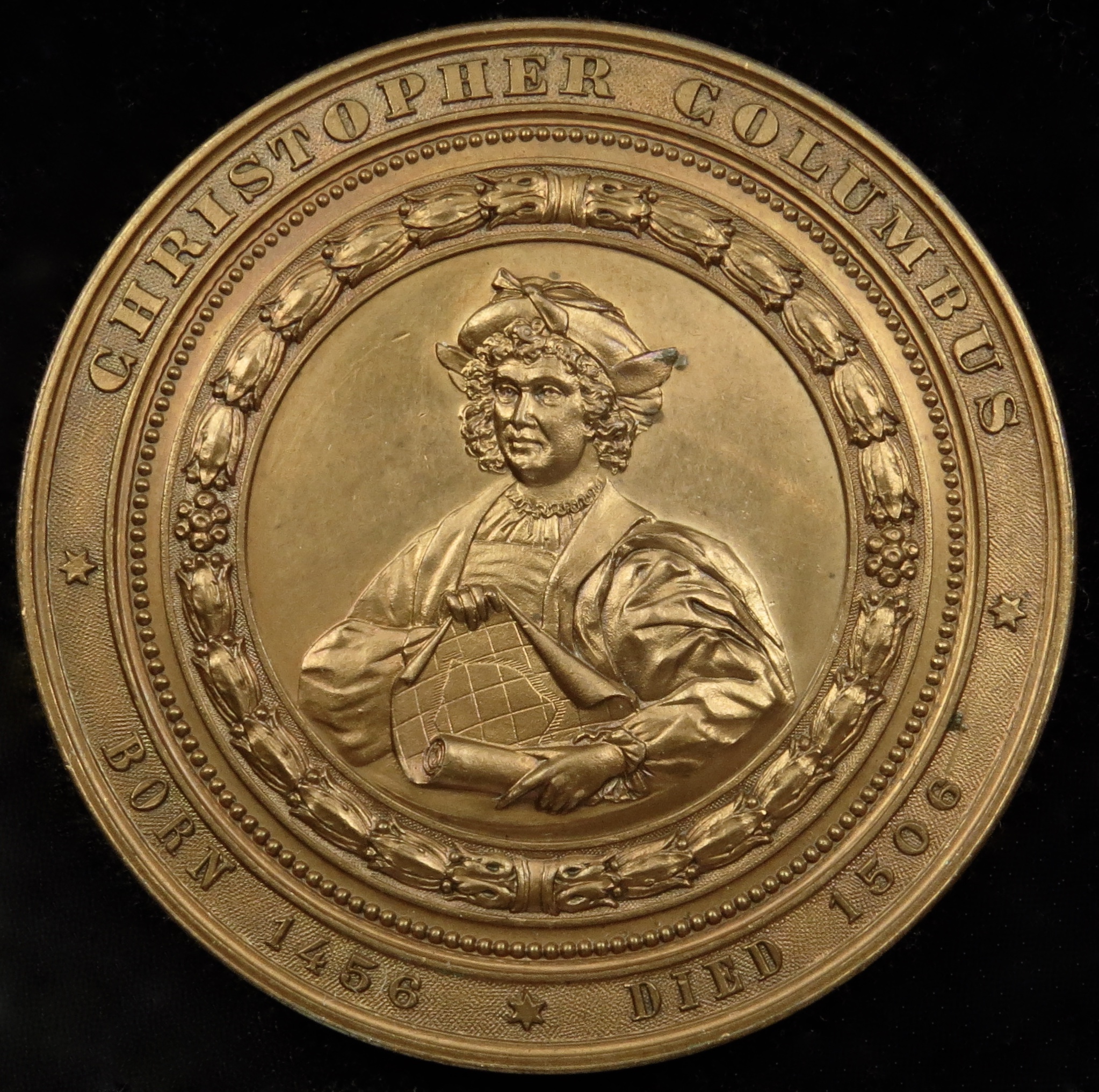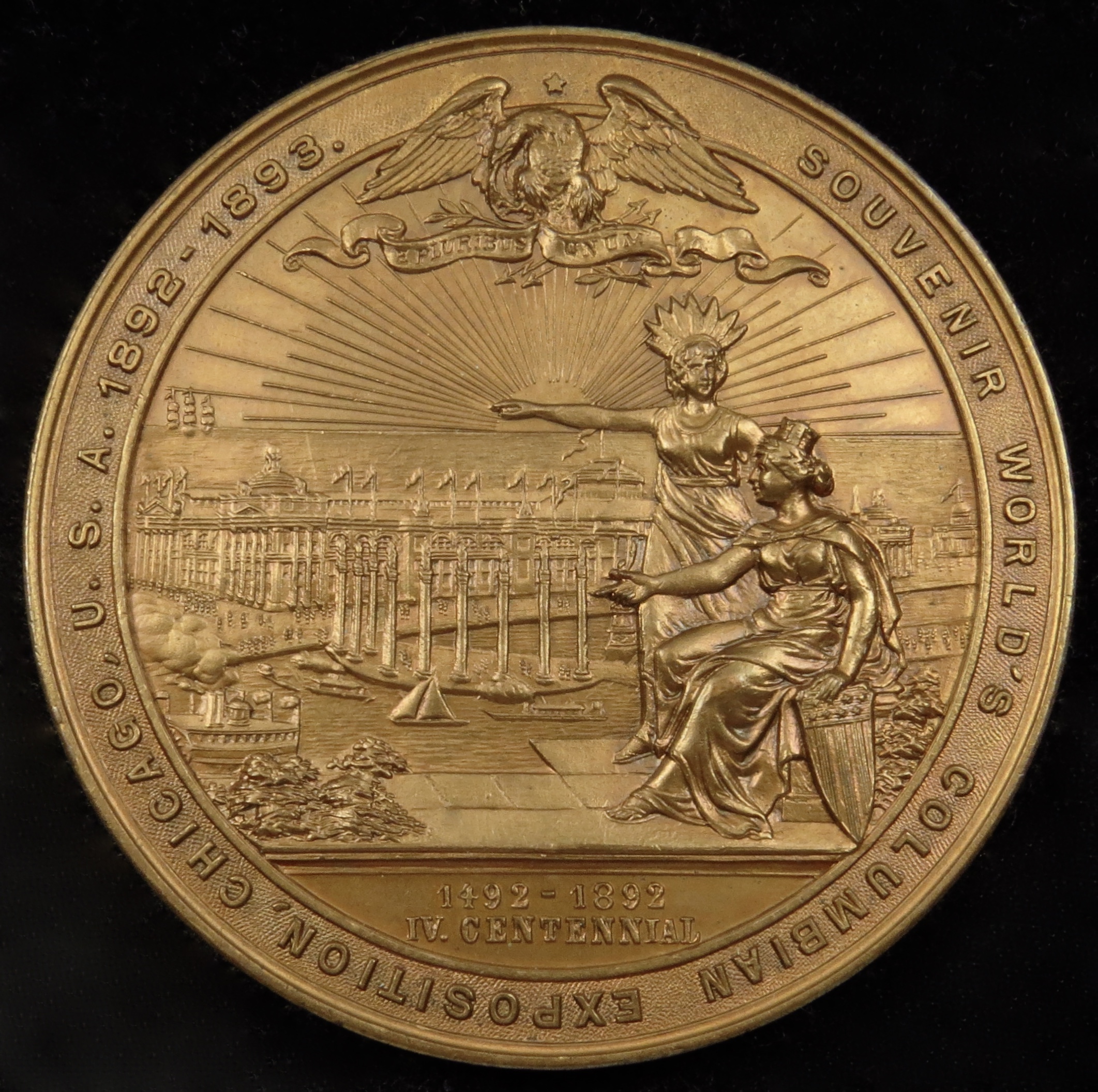 sold out
1893 Columbian Exposition Medal Christopher Columbus Copper Eglit 55
Medal from the 1893 Columbian Exposition and Worlds fair. It has been struck in Copper and is 2" (50 mm) in diameter. The reference is Eglit 55.
The obverse is a portrait of Christopher Columbus, holding an unfurled map.
The reverse is two female figures. One is seated, holding the shield of the United States. The second is pointing towards a scene of the exposition grounds, with the sun rising over Lake Michigan, in the background.
The medal is in very nice condition with just a touch of rubbing wear at the highest points of the design. There are some very light hairline scratches in the fields on the obverse and reverse, as well a couple of small spots on the obverse, to the right of Columbus' hat. All in all, nothing particularly distracting.
The original proof - like fields have clouded over a bit, but are still visible at the edges of the design.