1909 Official Medal Hudson Fulton Celebration New York ANS Aluminum 50 mm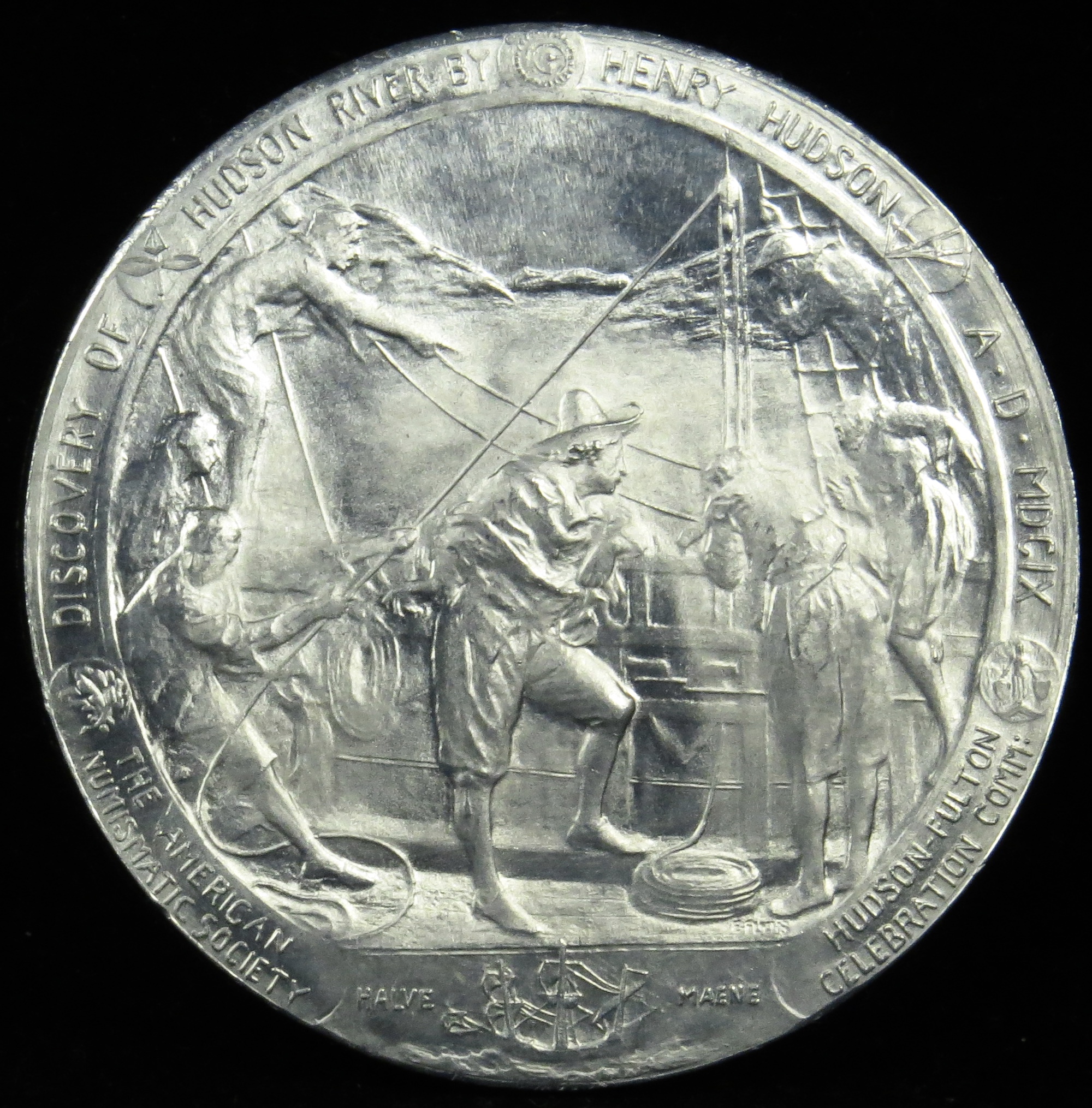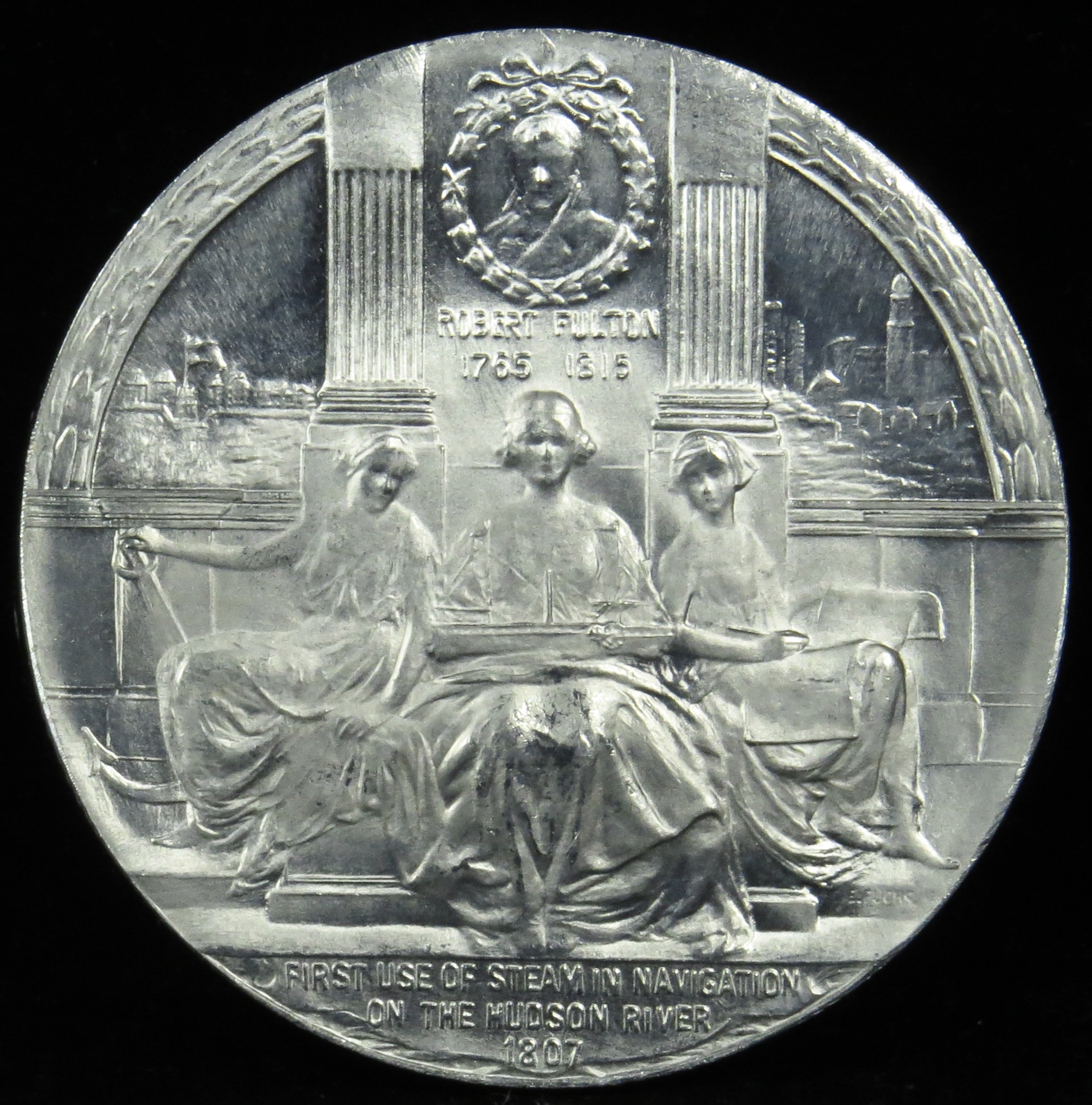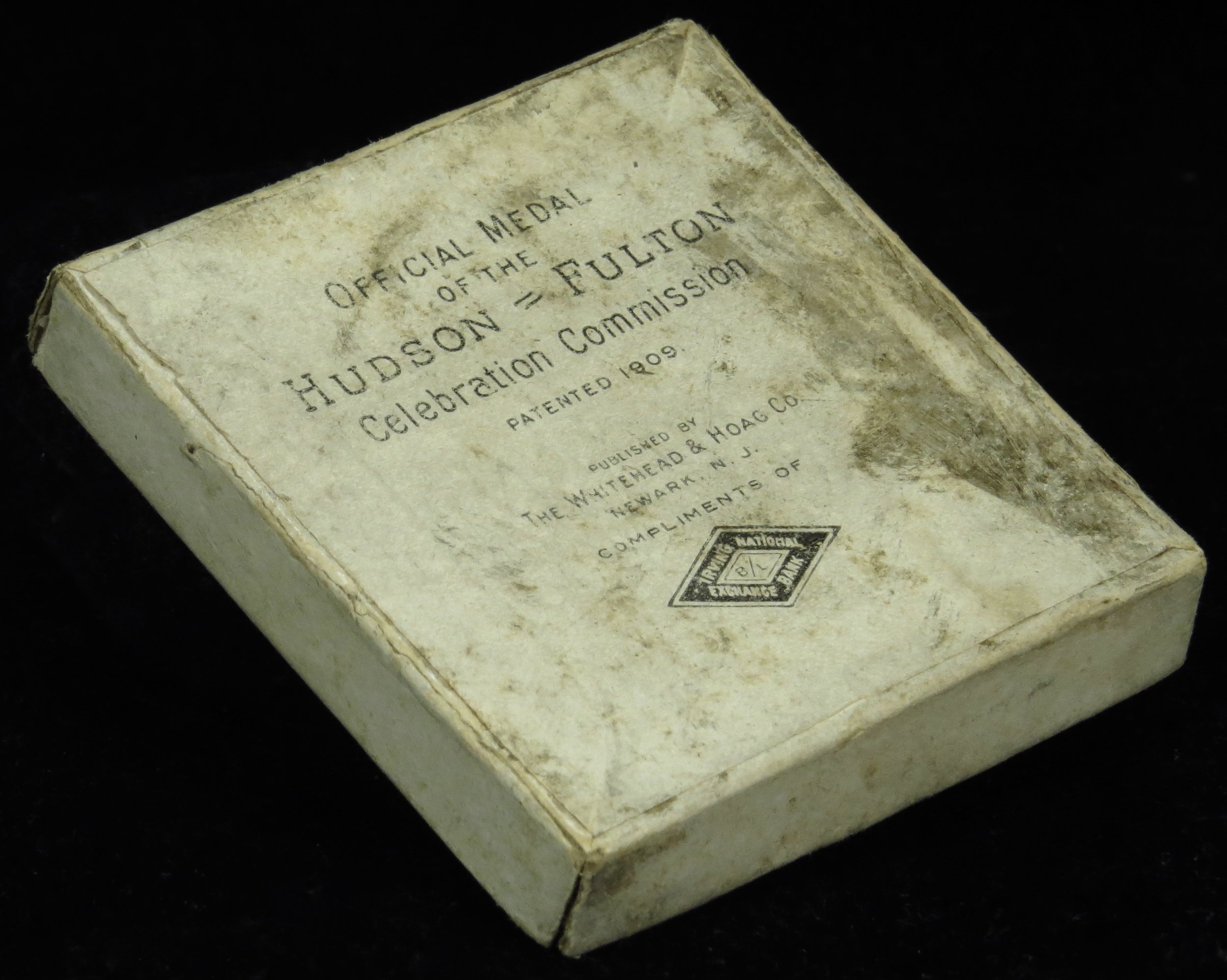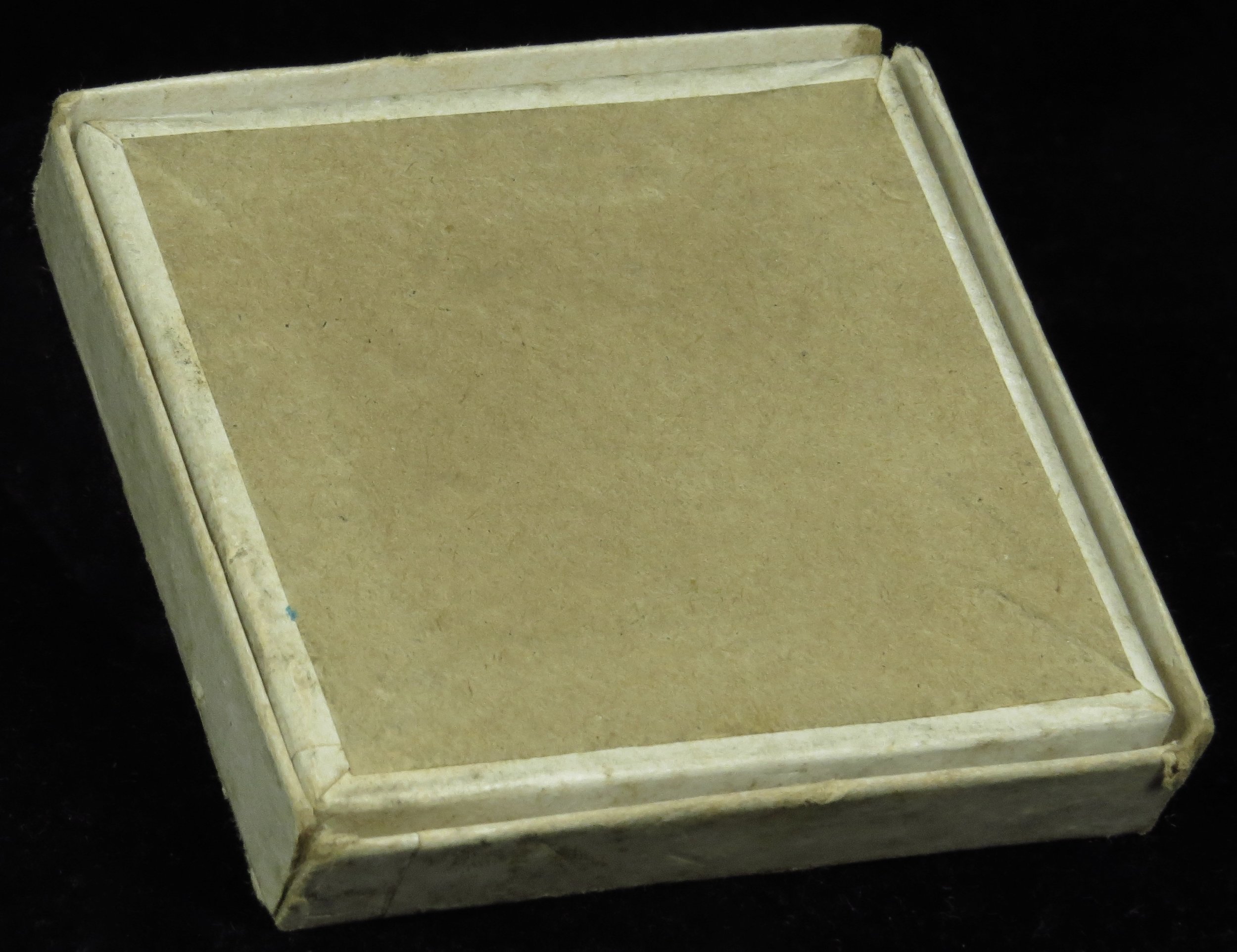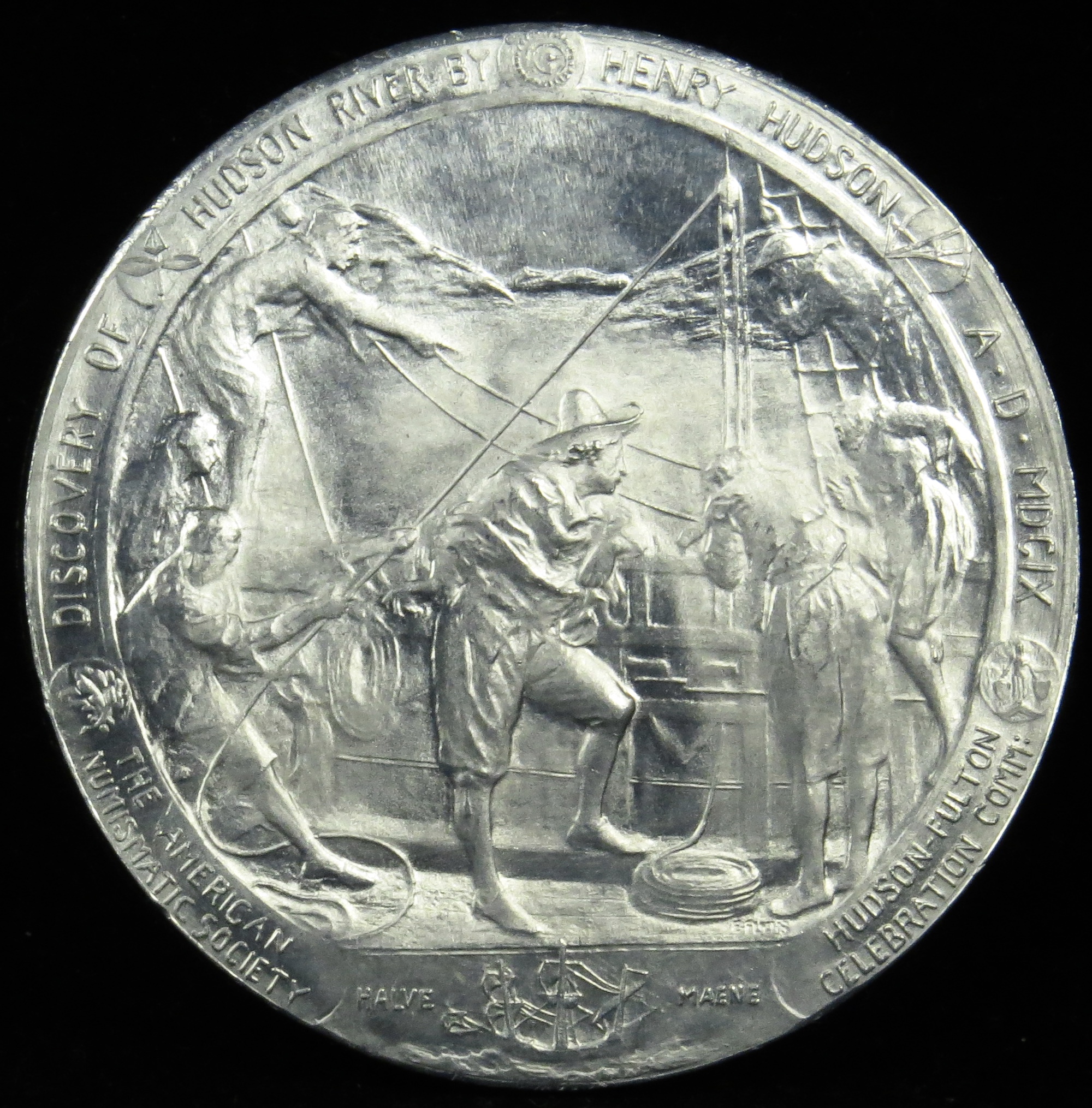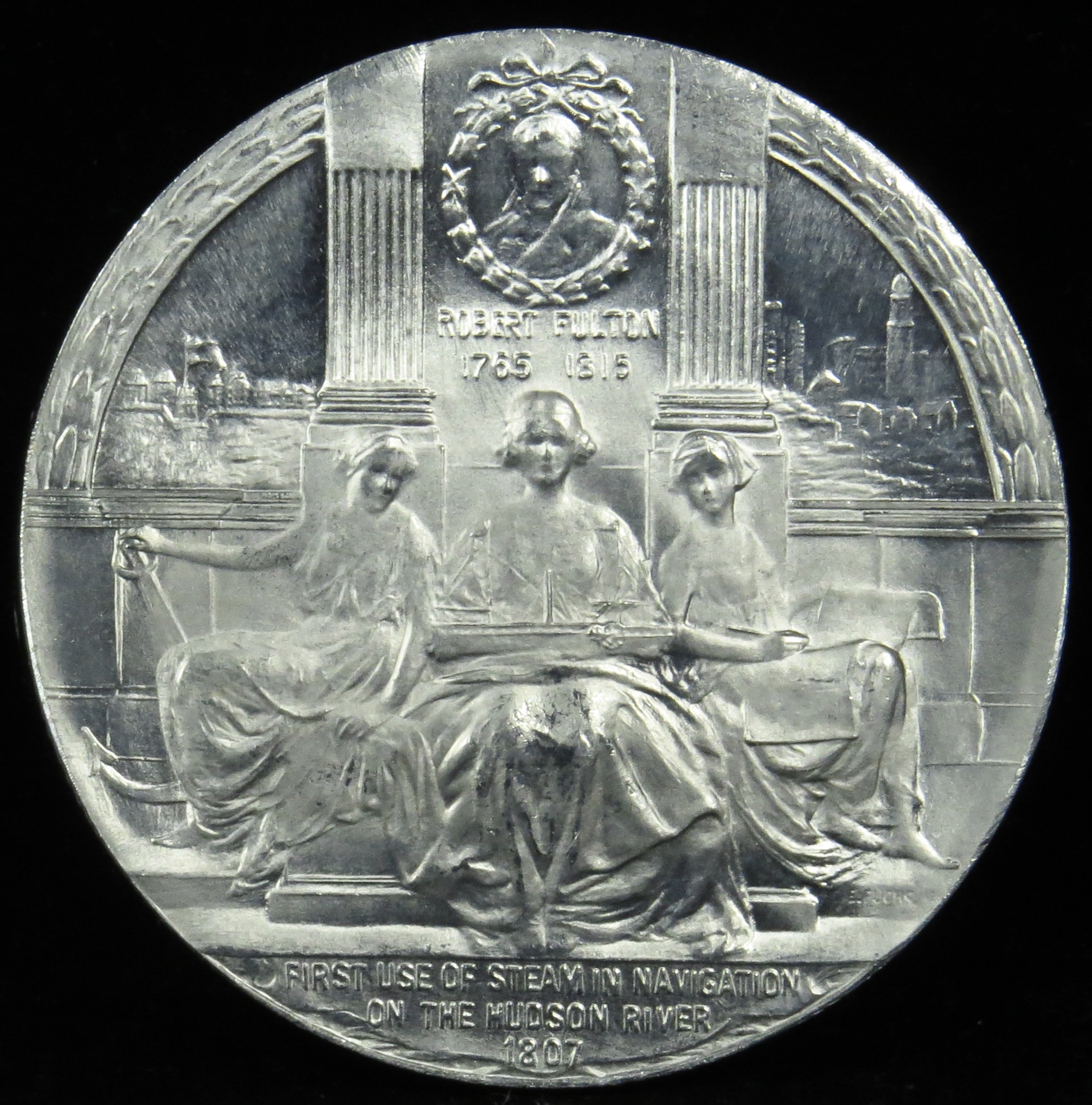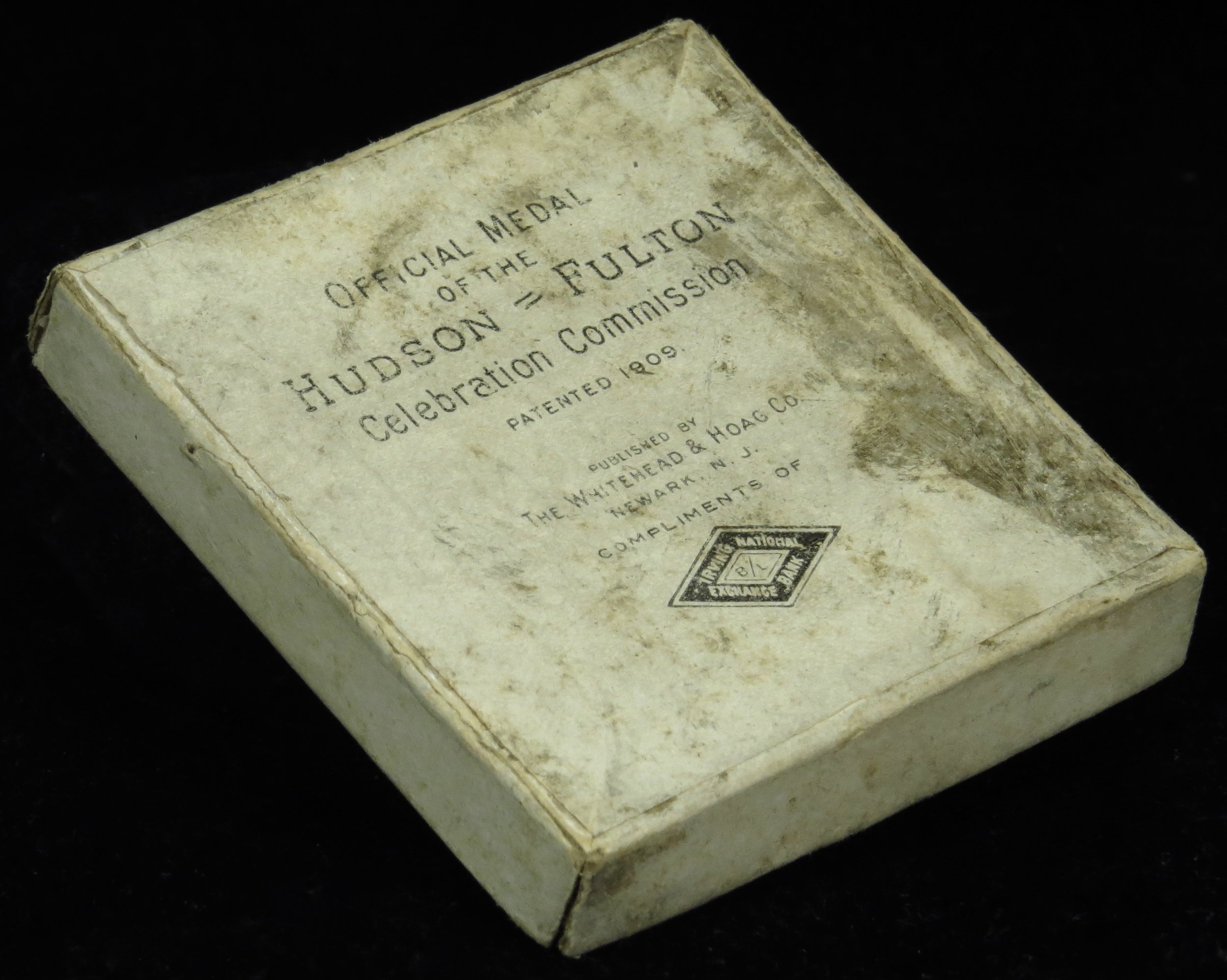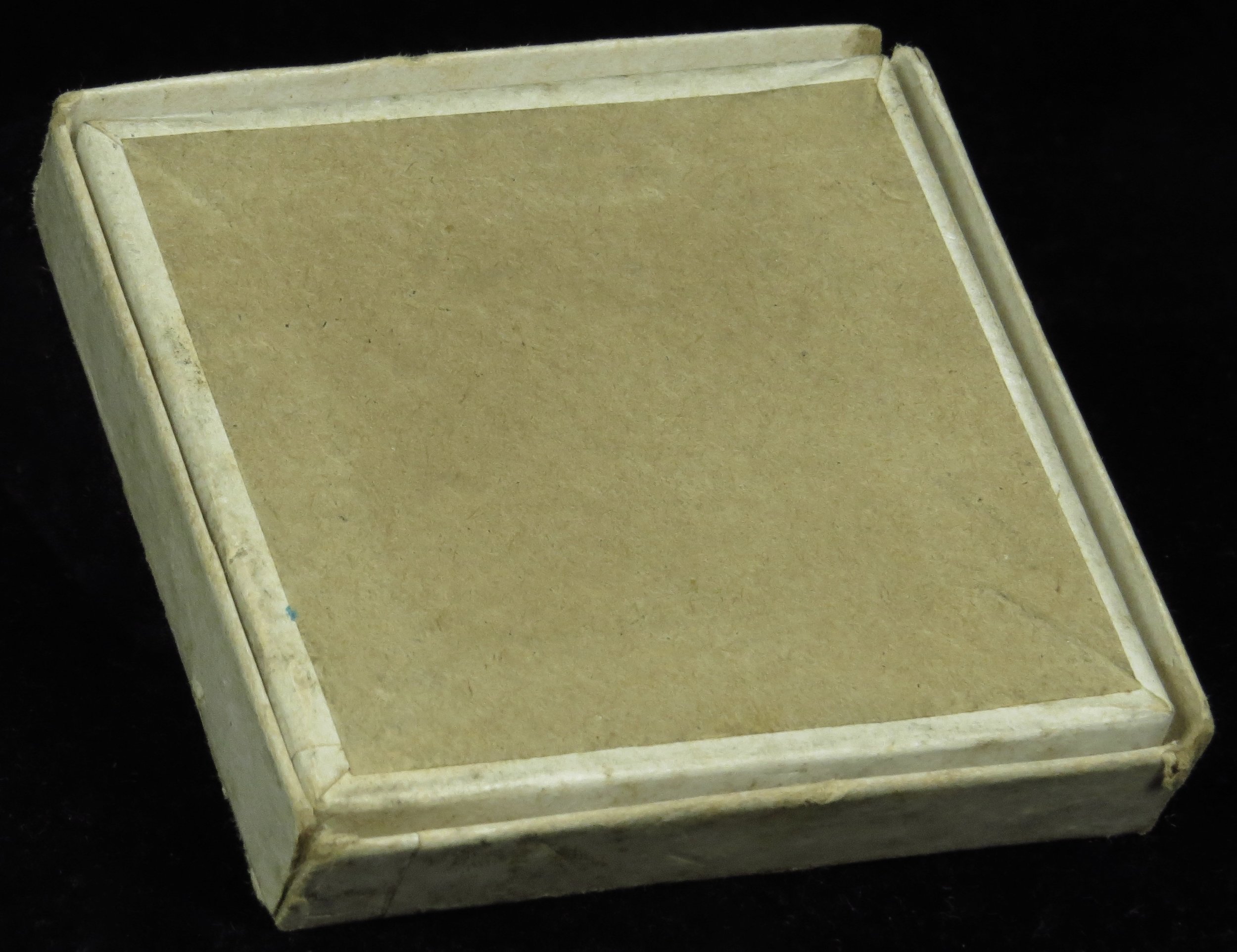 sold out
1909 Official Medal Hudson Fulton Celebration New York ANS Aluminum 50 mm
Official Medal from the 1909 Hudson Fulton Celebration held in New York. The medal was sponsored by the American Numismatic Society. Struck in Aluminum by the WHitehad Hoag Company, the medal is 50 mm (2") in diameter.
This medal appears to have been used as an advertising give-away from the Irving National Exchange Bank and comes in the original box that in which it was issued.
The medal is in excellent condition with brilliant surfaces and just a hint rubbing wear at the highest points of the design.
The box is stained and the corners are all split on it's top, but the printing is clear and it is sturdy enough to contain the medal well.