1924 John Ericsson Monitor Iron Clad Civil War Paperweight Plaque Medal Bronze Anton Schaaf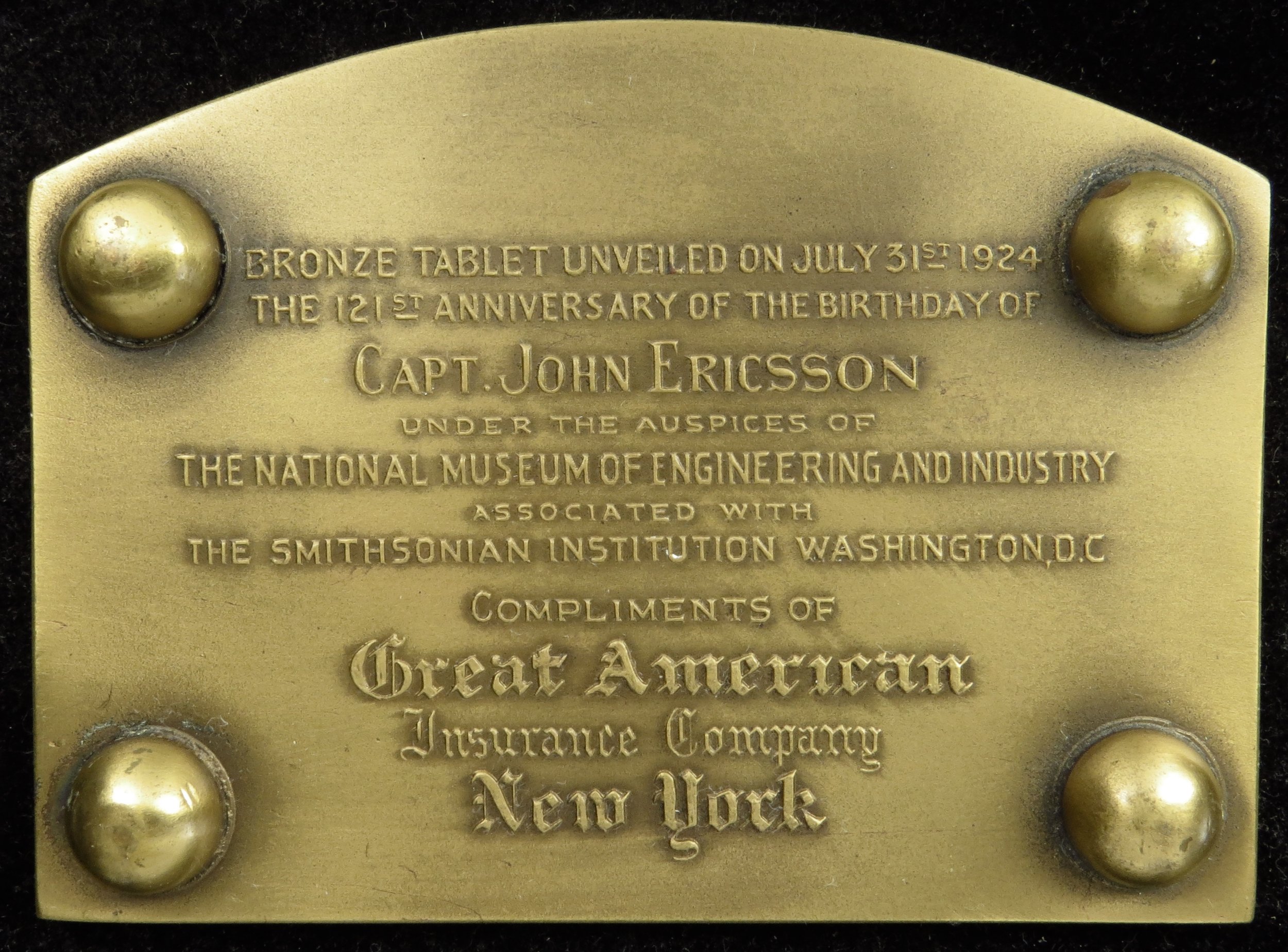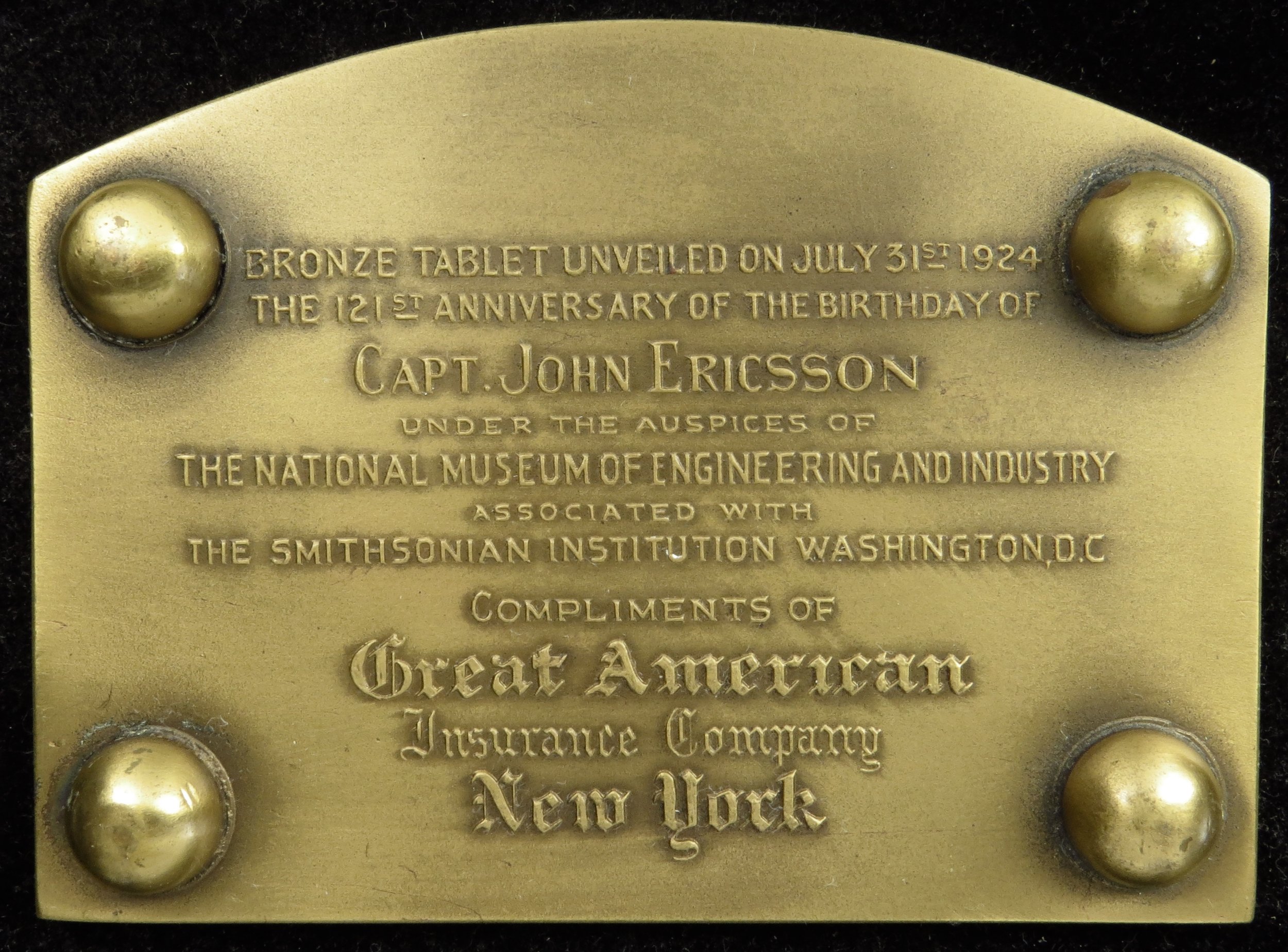 sold out
1924 John Ericsson Monitor Iron Clad Civil War Paperweight Plaque Medal Bronze Anton Schaaf
This paperweight is a model of the plaque that was placed at the home of John Ericsson, designer of the Ironclad Battleship Monitor, commemorating the 121st anniversary of his birth. Struck in bronze, it is approximately 3" x 4", with a round top. The artist is Anton Schaaf.
The obverse has busts of Cornelius S. Bushnell, John Ericsson, John F. Winslow and John A. Griswold, with the Iron Clad Battleship Monitor below them. Below that is a description of the contributions each man made to the construction of the Monitor and a bit about it's history.
The reverse had four balled feet, with a description of the original plaque and "Compliments of the Great American Insurance Company New York".
It's in excellent condition with no evidence of wear.