1927 Holland Tunnel Opening Commemorative Medal Tiffany & Co. 50 mm Bronze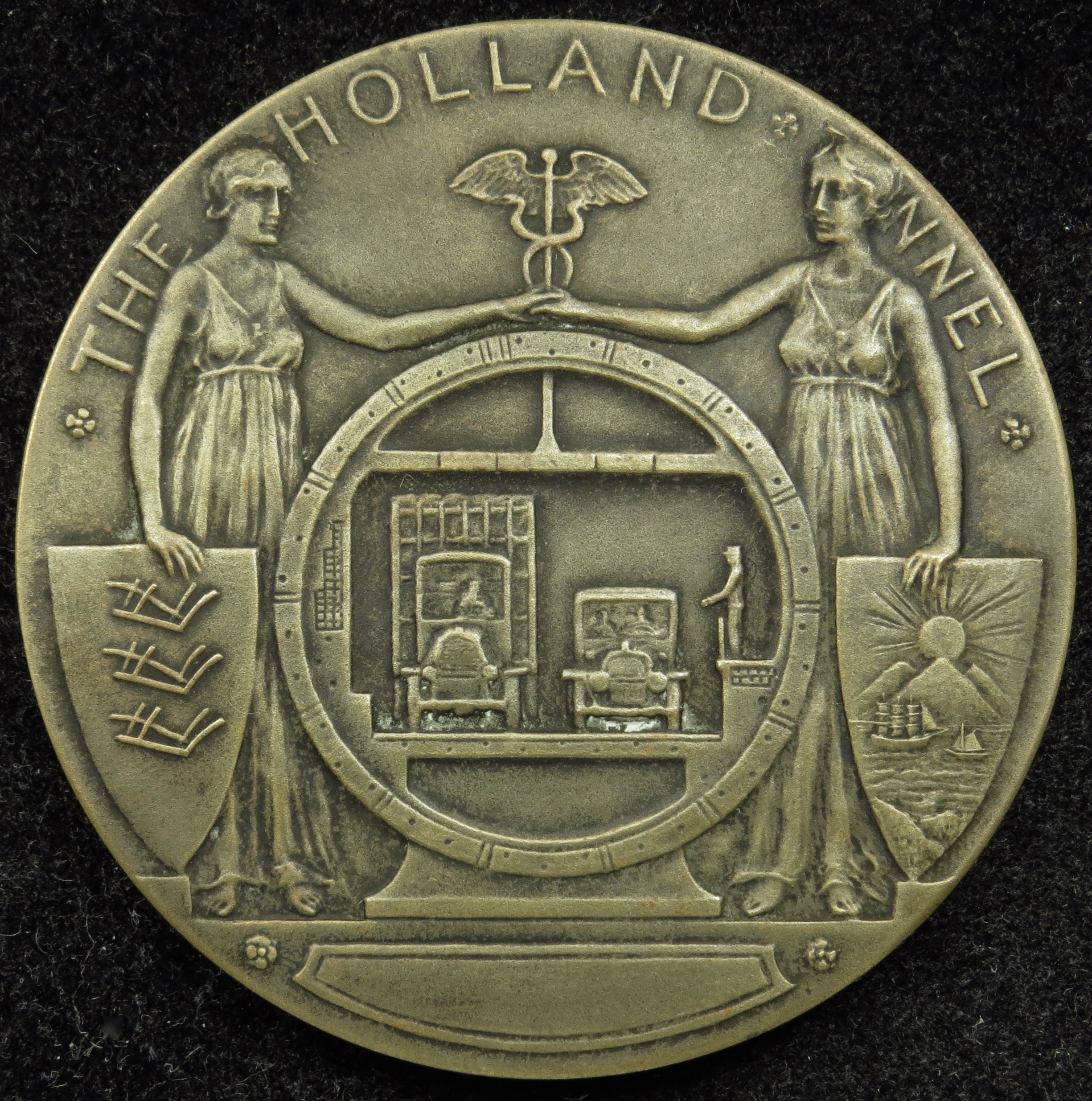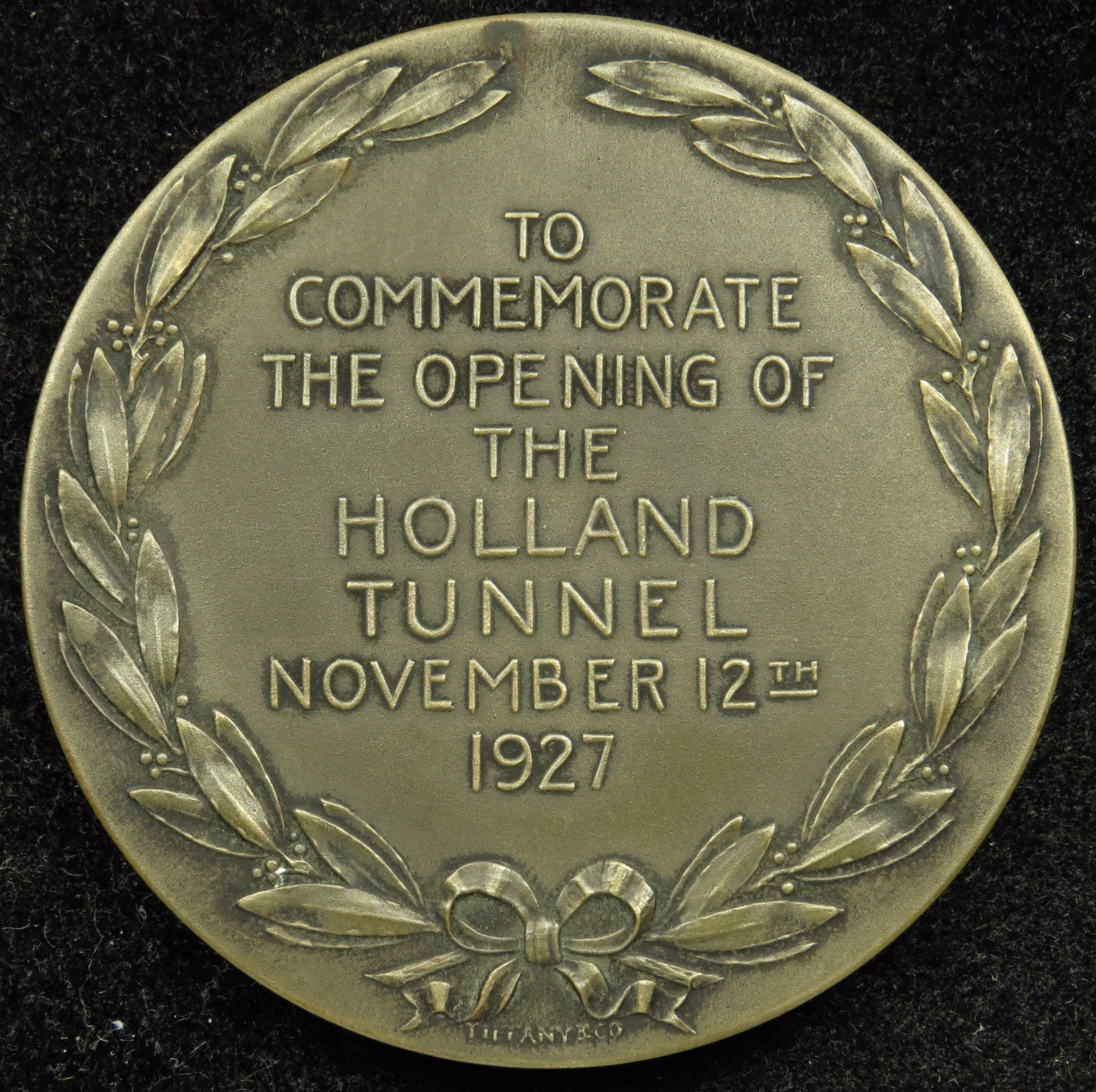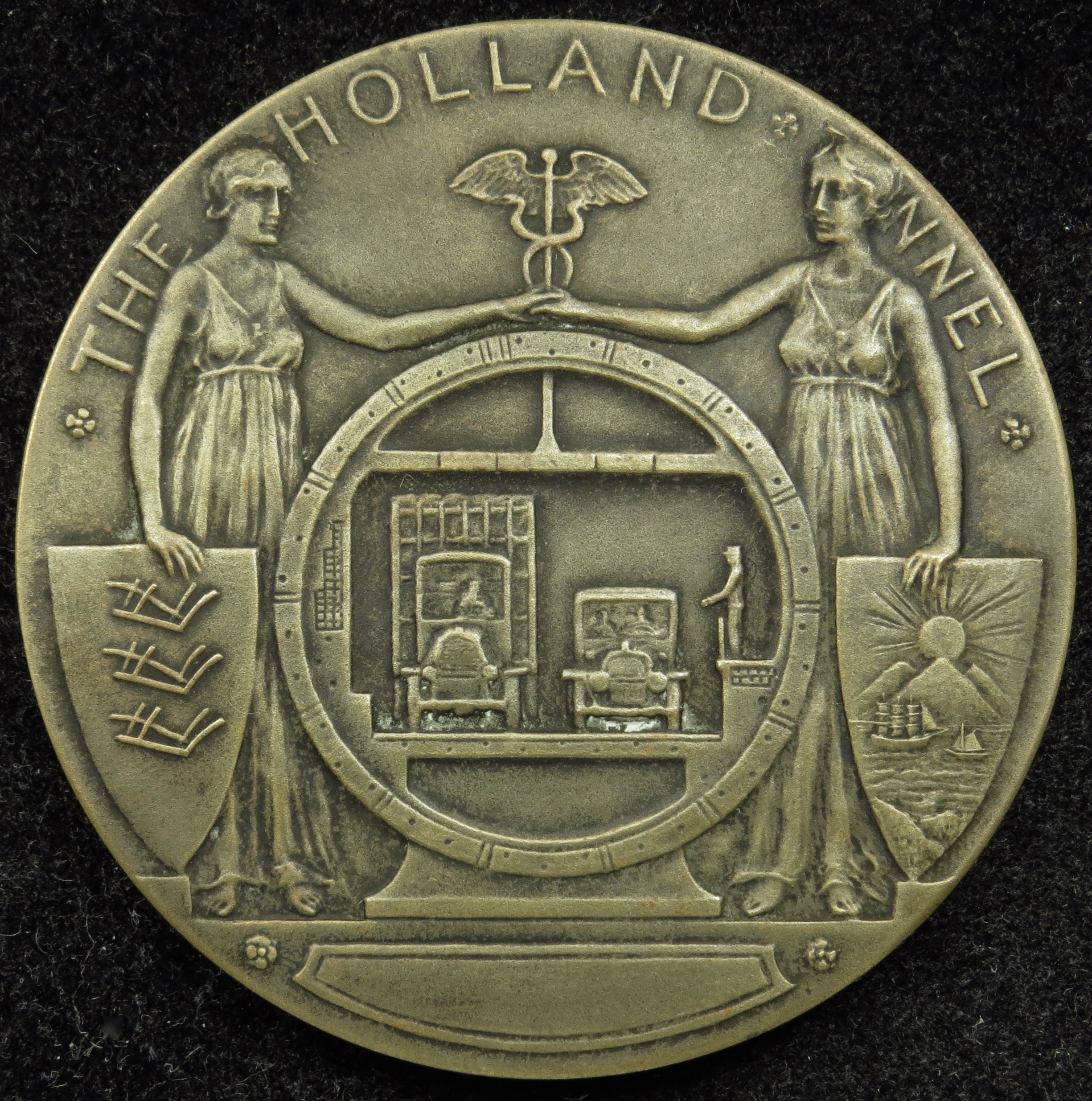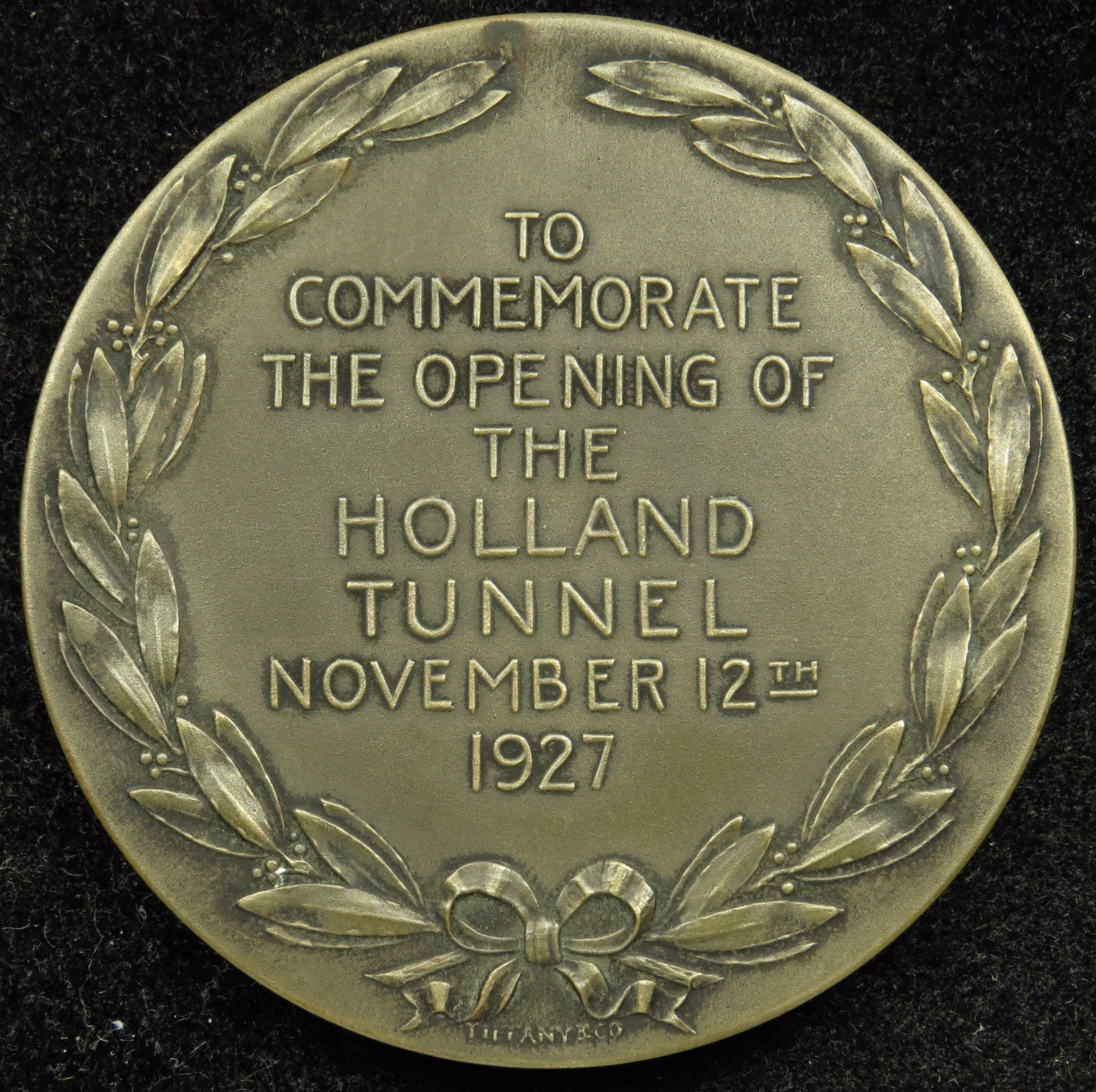 sold out
1927 Holland Tunnel Opening Commemorative Medal Tiffany & Co. 50 mm Bronze
1927 medal commemorating the opening of the Holland Tunnel which connects New City and New Jersey, beneath the Hudson River. Struck in Bronze, by Tiffany & Co., it is 50 mm (2") in diameter.
The obverse shows female figures representing New York and New Jersey holding hands over the tunnel. A contemporary car and truck are seen inside the tunnel.
The reverse is a Laurel Wreath with contains the inscription "To Commemorate the Opening of the Holland Tunnel November 12th 1927". It is signed Tiffany & Co. at the bottom.
The edge is stamped Bronze.
There is touch of rubbing wear at the highest points of the design and a tiny sot at about the 12 o';clock position on the reverse. All in all, nothing particularly distracting.