1930s U.S. Mint Medal Franklin Roosevelt First Inauguration Eagle Reverse 3" Bronze - John Ray Sinnock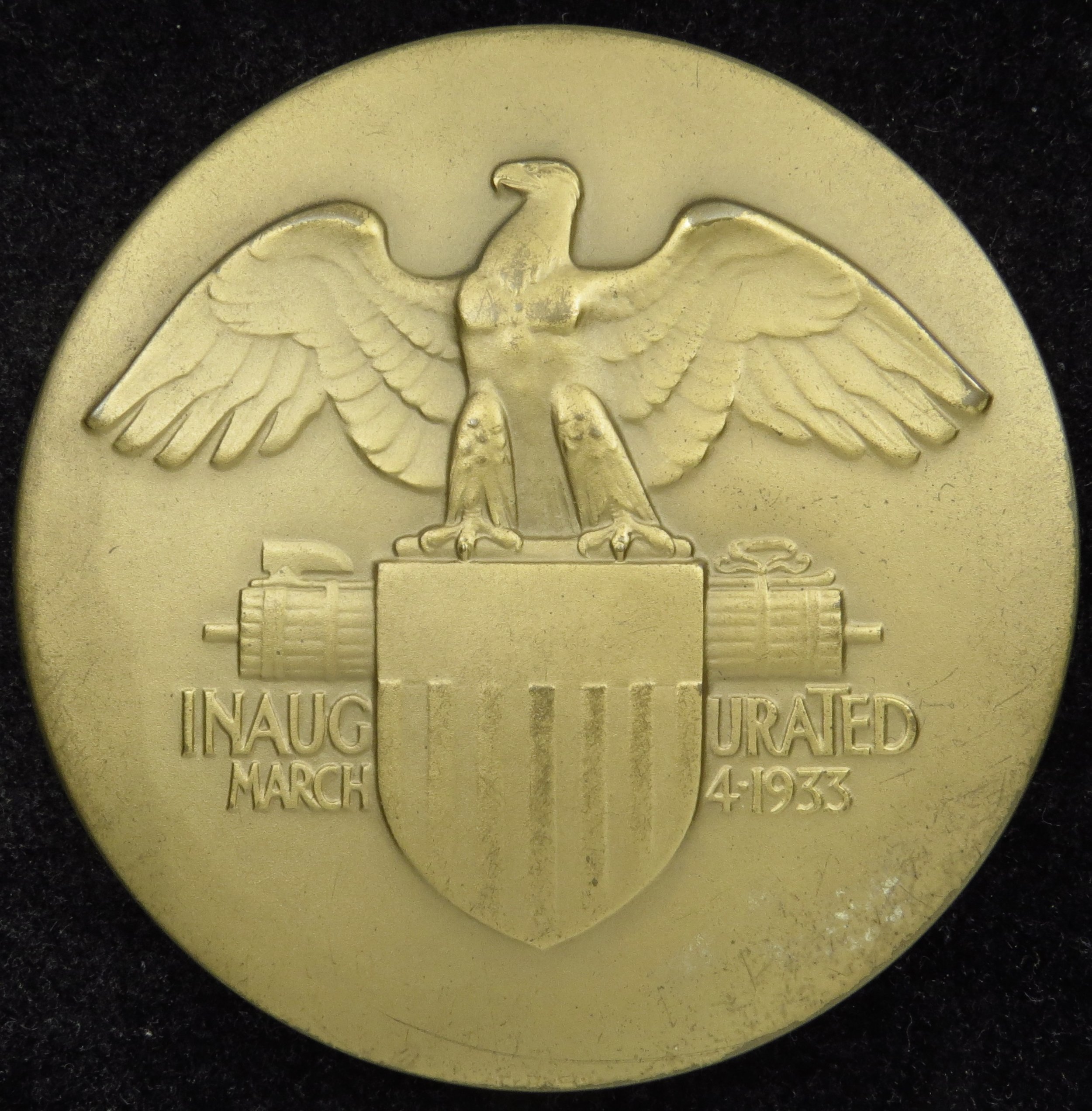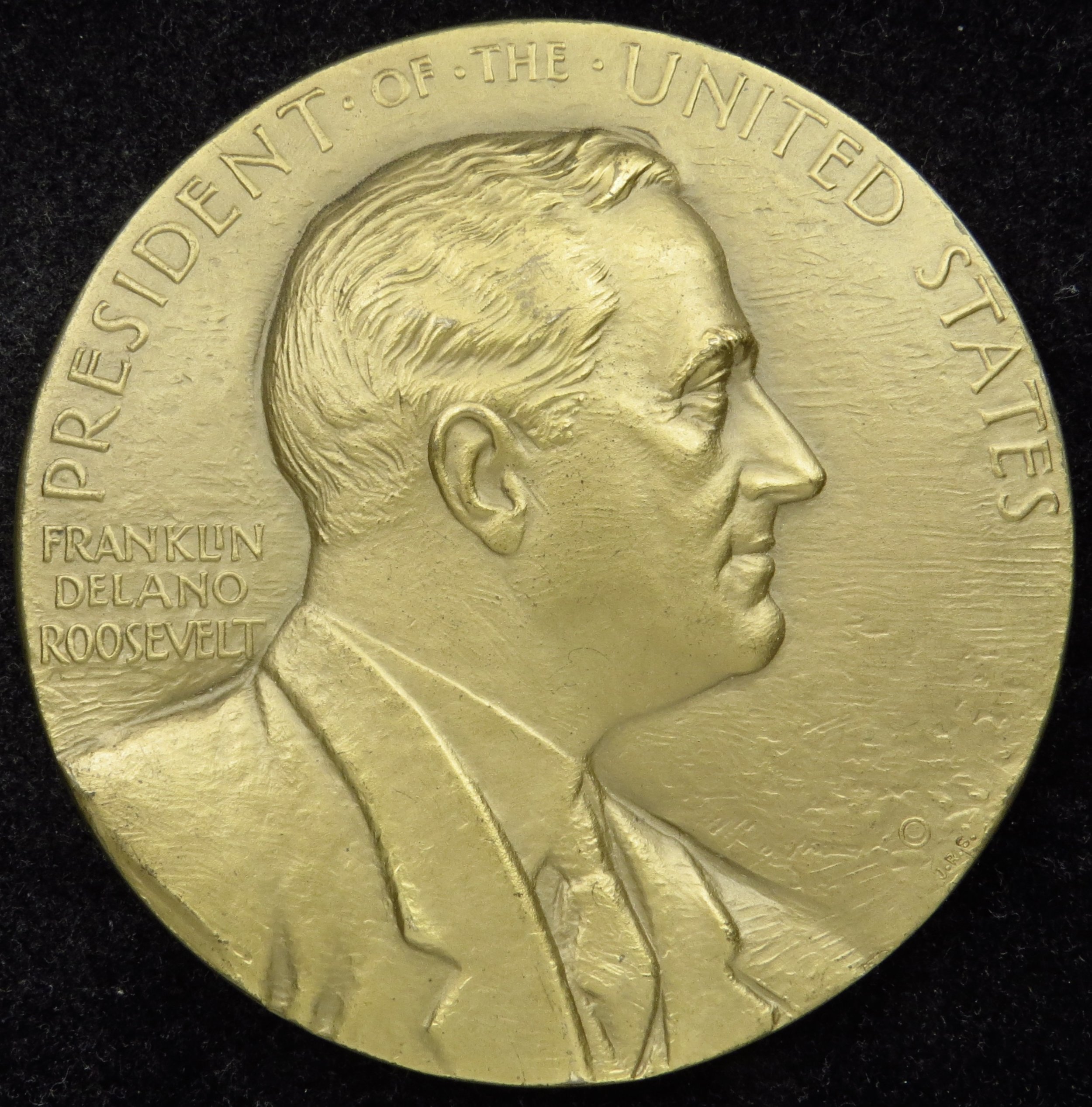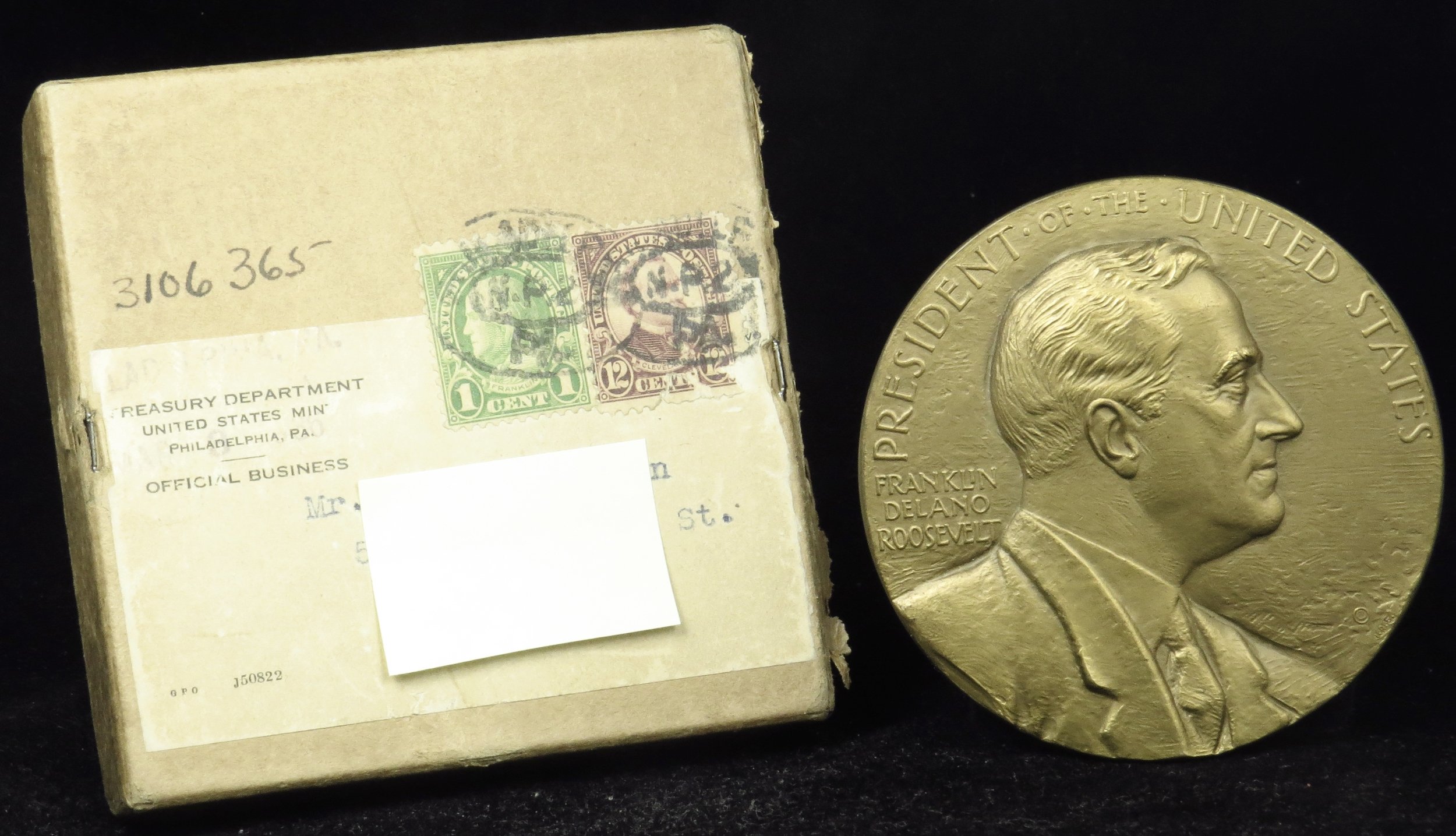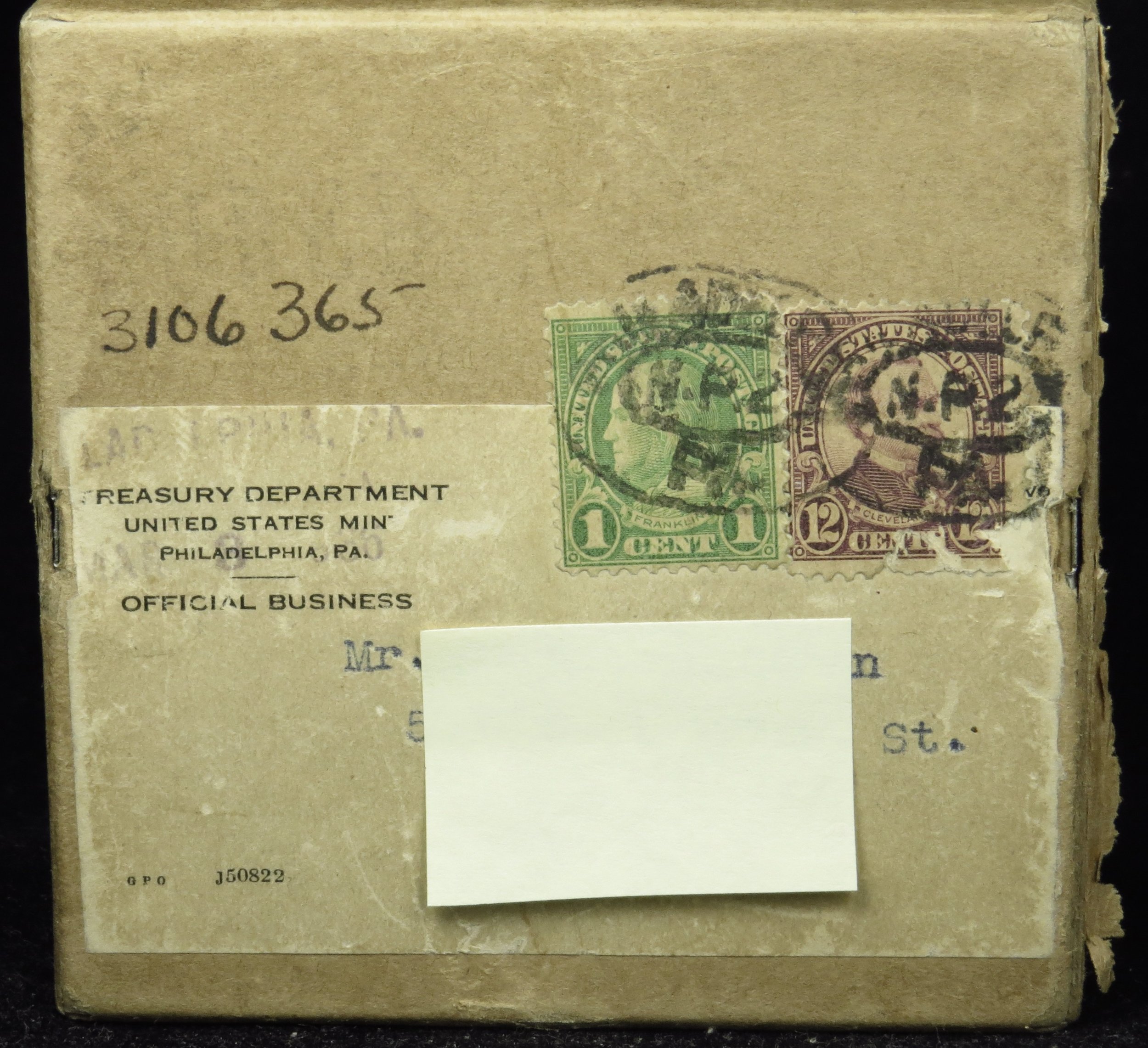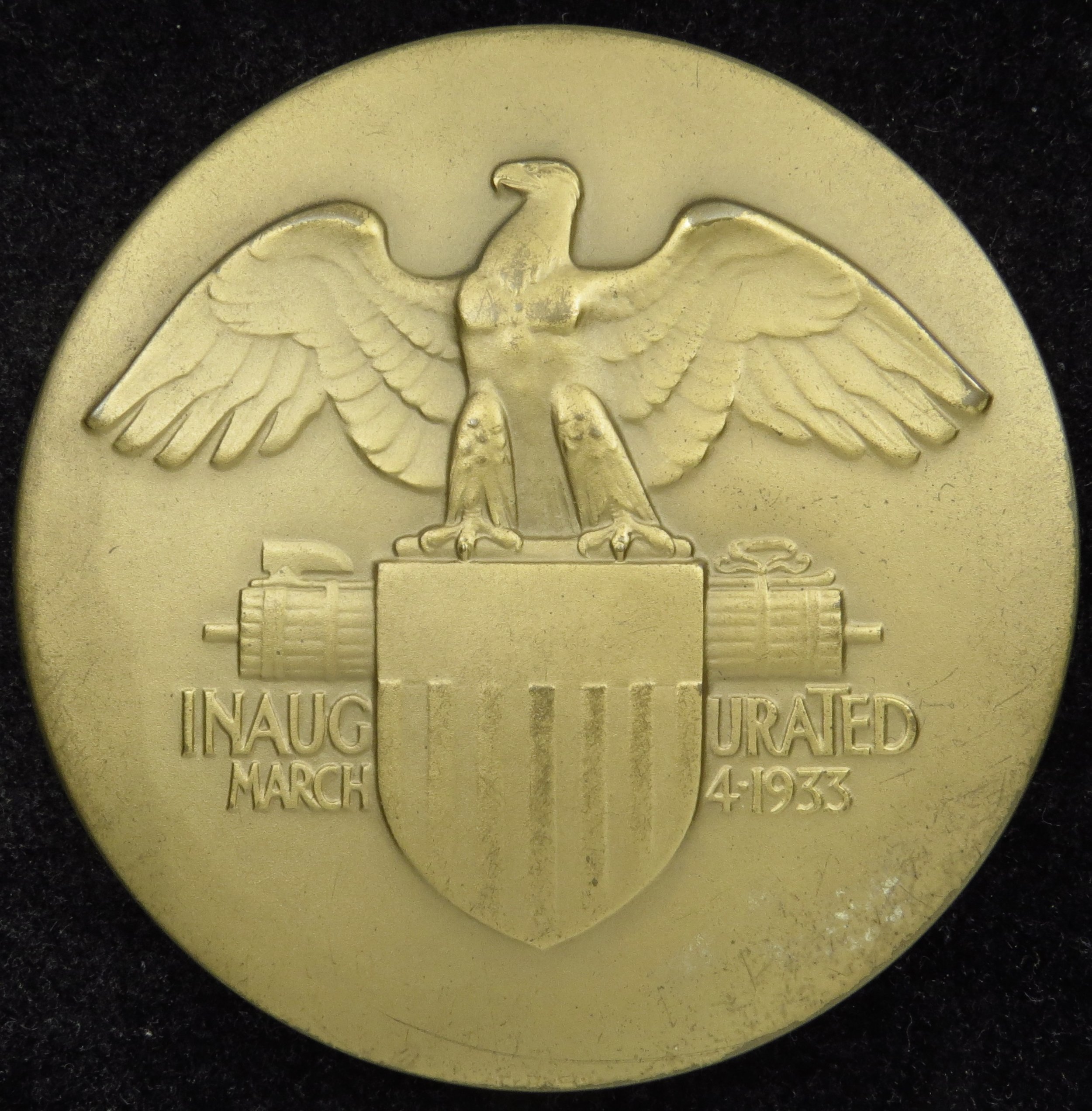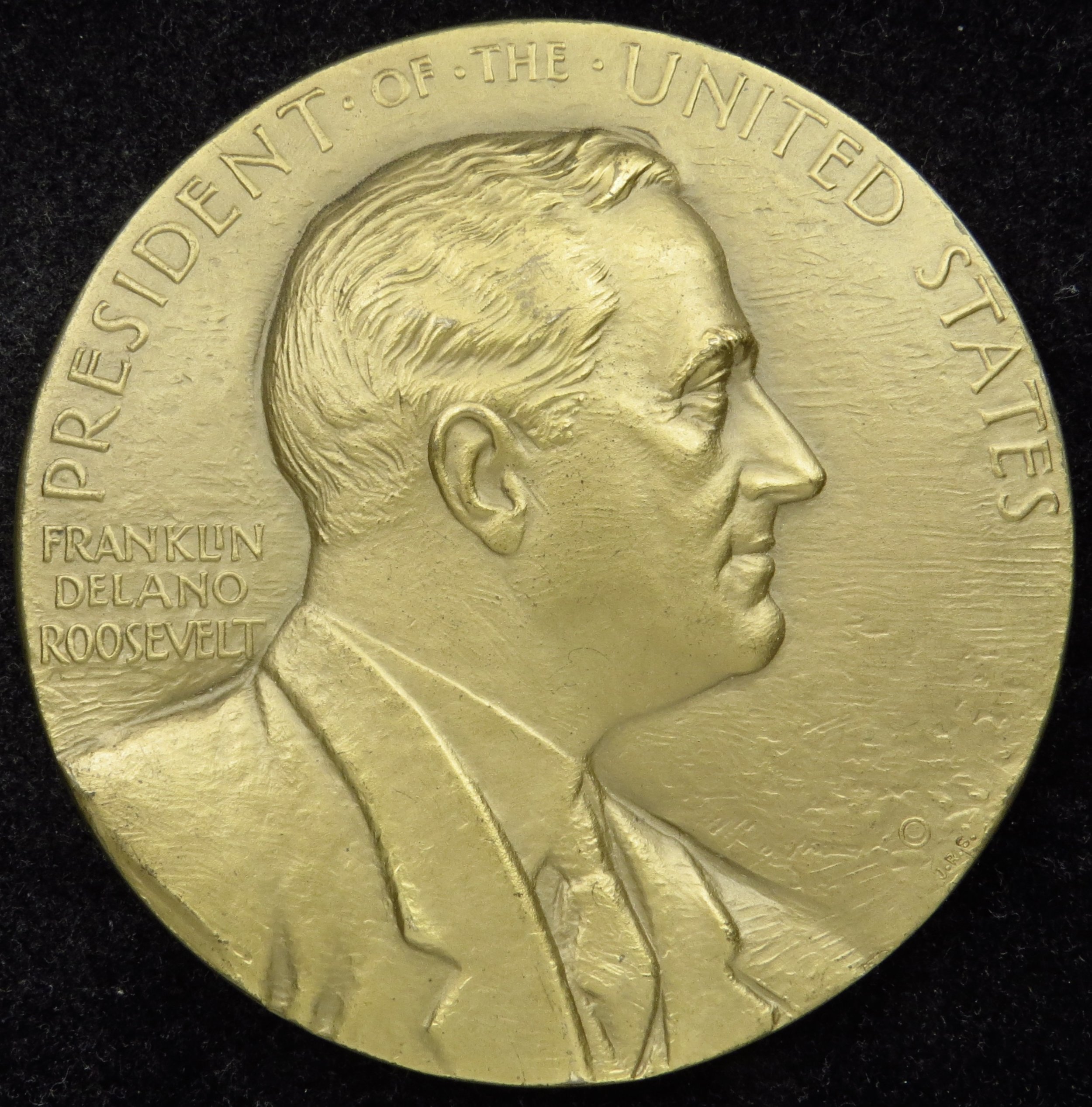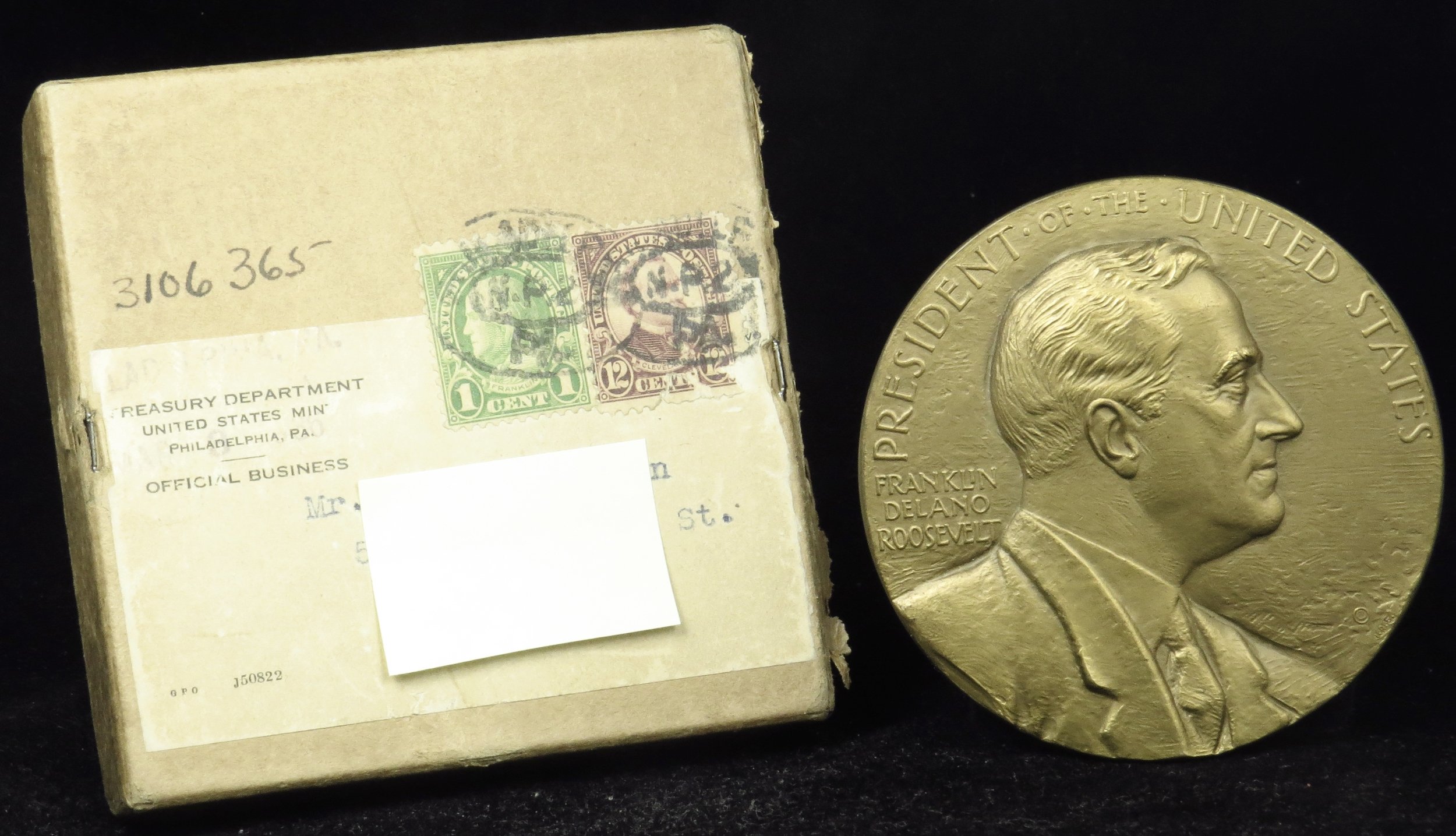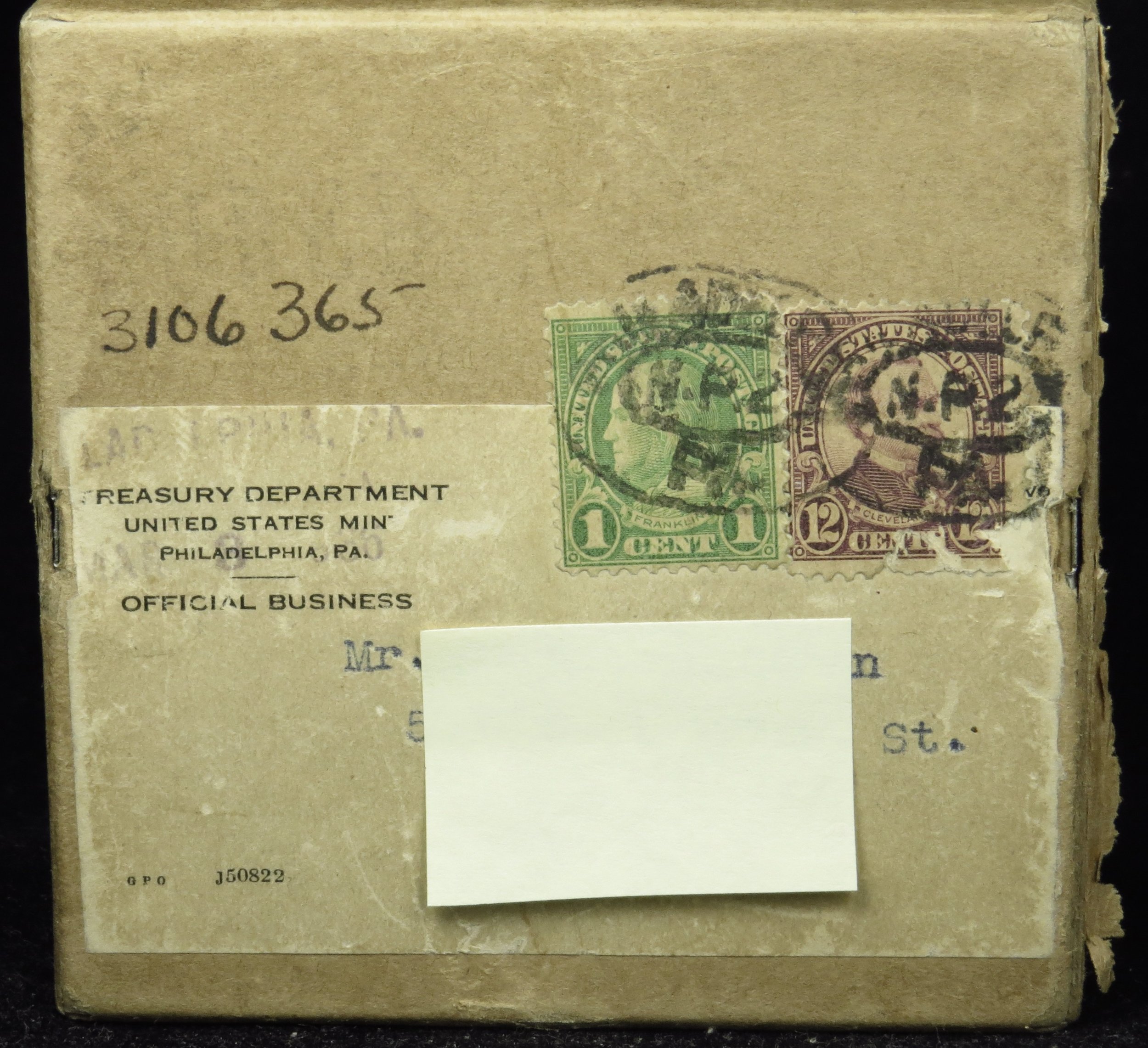 sold out
1930s U.S. Mint Medal Franklin Roosevelt First Inauguration Eagle Reverse 3" Bronze - John Ray Sinnock
This medal was offered by the U.S. Mint for a very limited period in the mid-1930s to commemorate the First Inauguration of President Franklin Roosevelt.
It is quite unusual in that it has the first Reverse, introduced in 1933, and the second Obverse which, apparently, was put into use shortly after that.
The obverse is a portrait of President Roosevelt.
The reverse is an Eagle mounted on a Shield with Fasces behind it. On either side of the shield is "Inaugurated President March 4, 1933".
It comes in the original shipping box. Note that I have covered the address with a removable Post-It, for the sake of privacy.
There is a light scuff on the reverse. The medal is otherwise very clean and in excellent condition.