1935 Rudyard Kipling 70th Birthday Tribute Medal 3" Bronze - Julio Kilenyi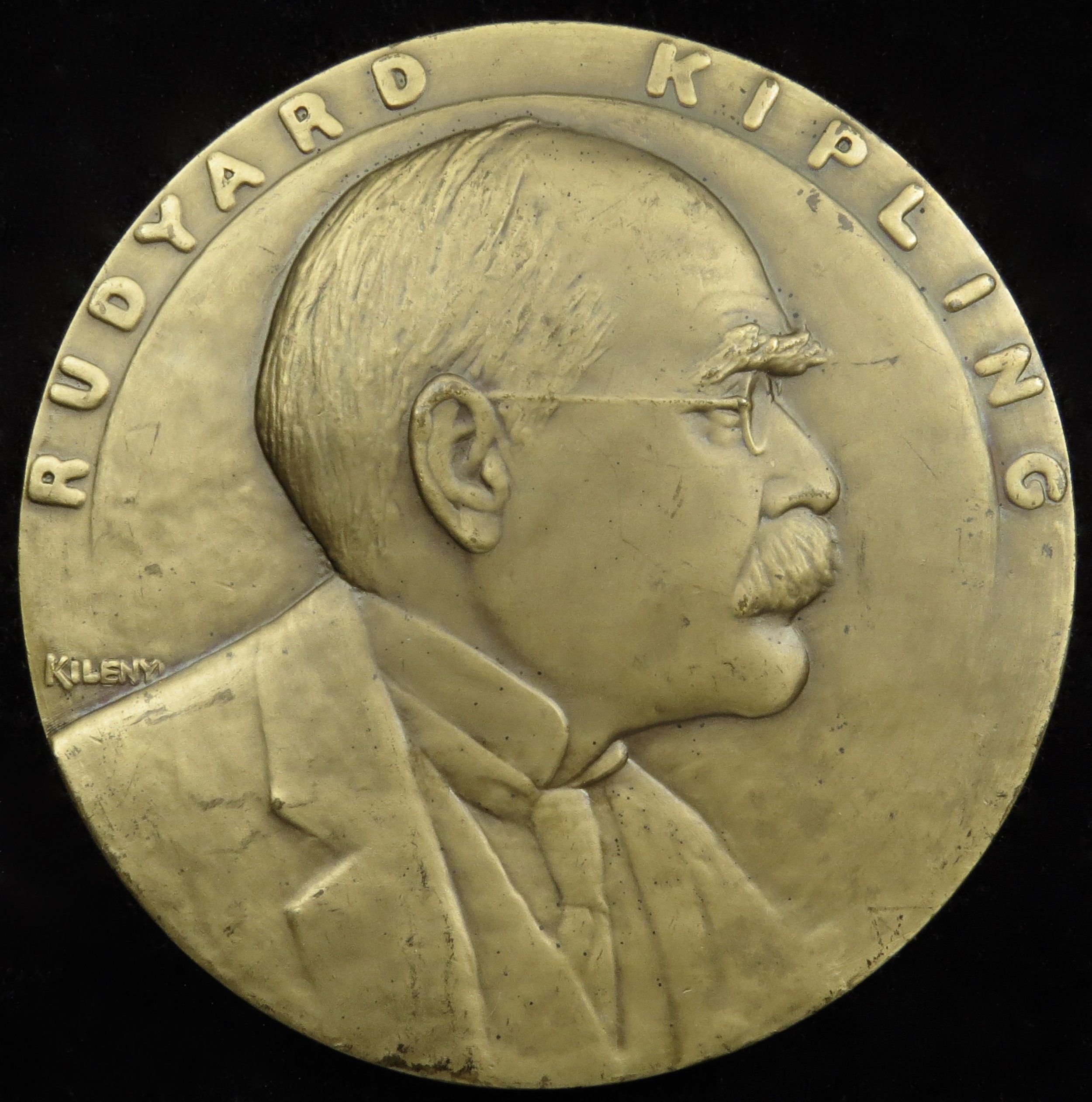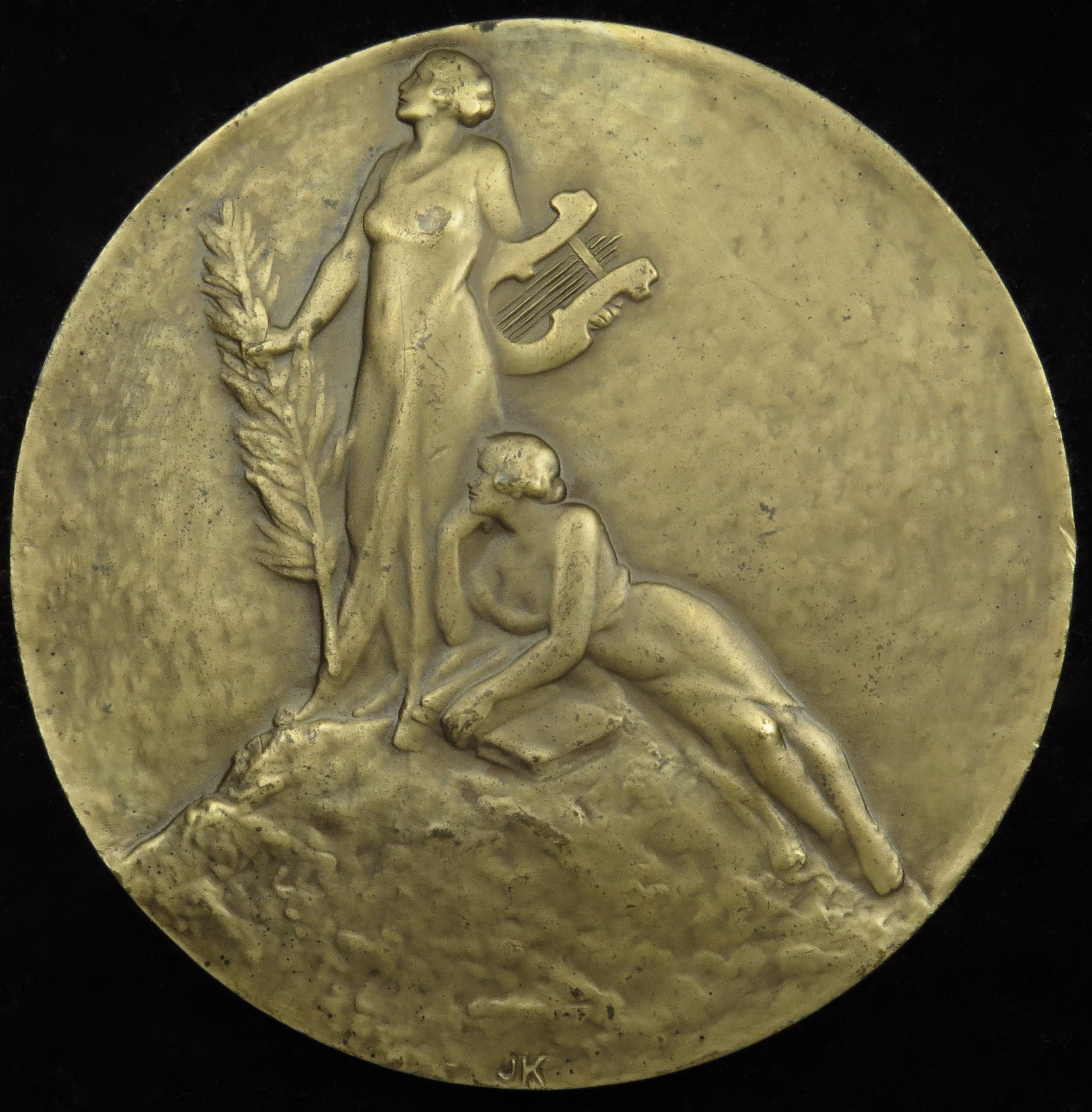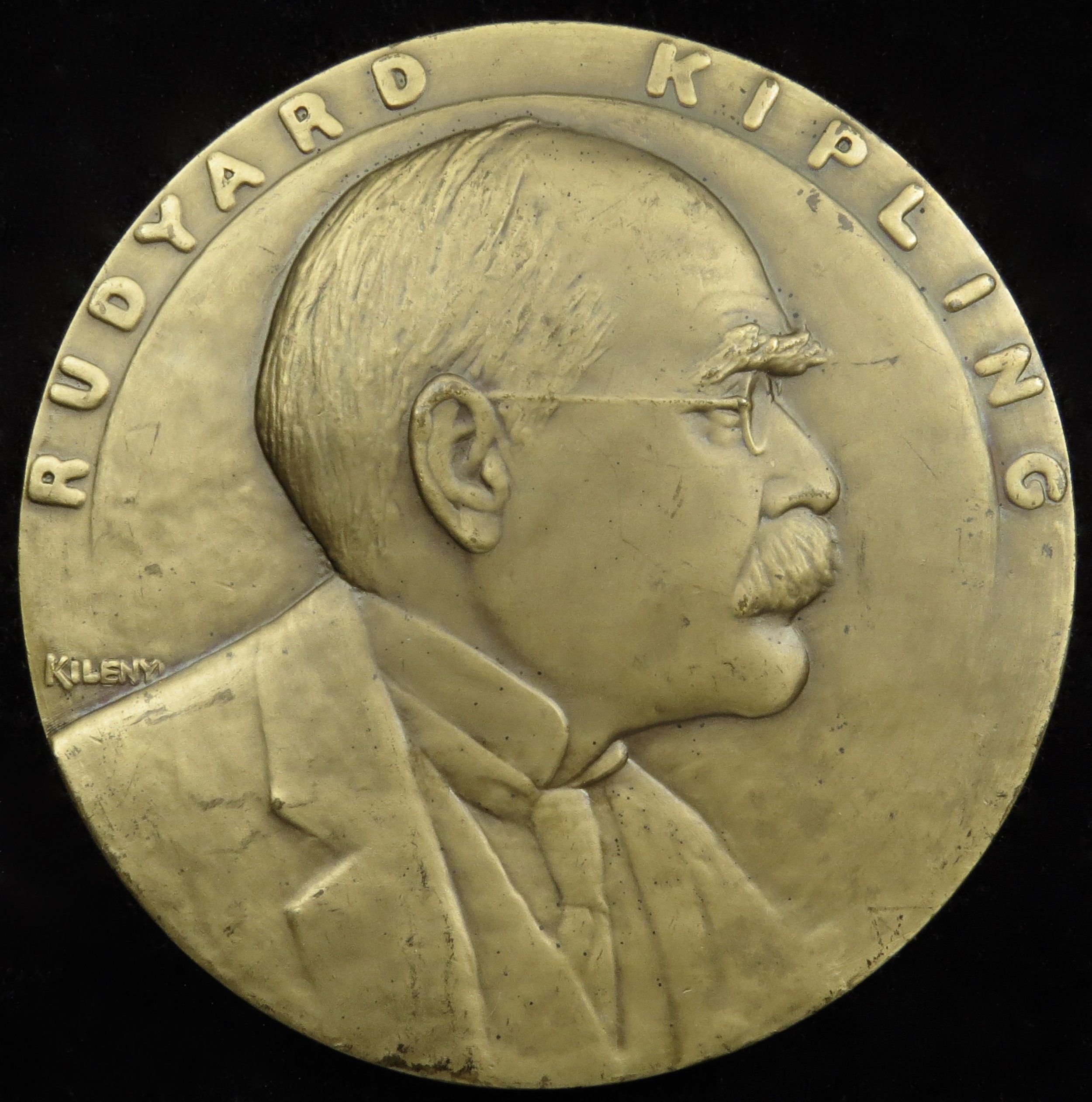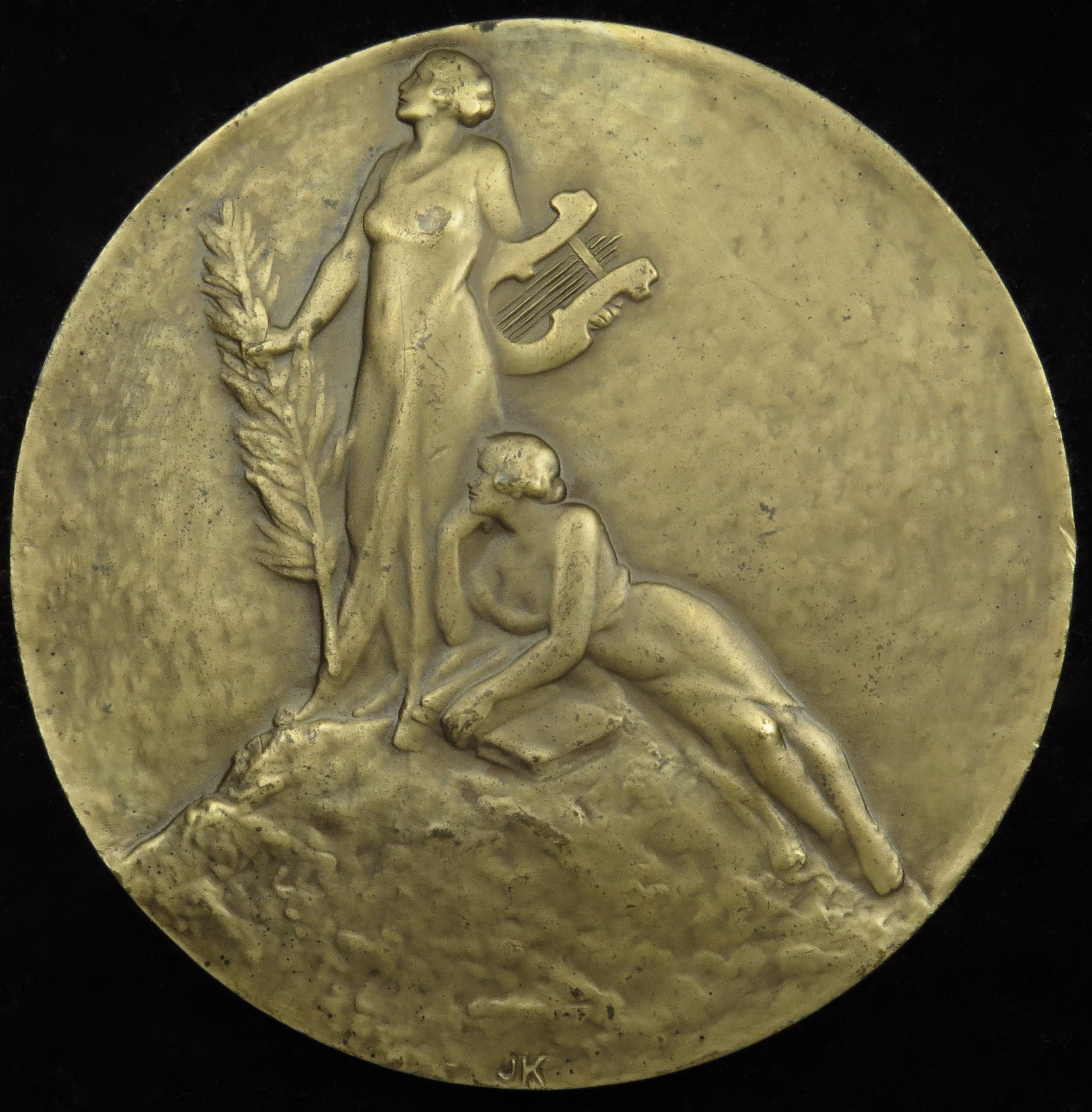 sold out
1935 Rudyard Kipling 70th Birthday Tribute Medal 3" Bronze - Julio Kilenyi
1935 Medal issued by to commemorate the 70th birthday of Rudyard Kipling. Struck in Bronze, it is 3" (76 mm) in diameter. The artist is Julio Kilenyi.
The medal was commissioned by Solton Engel, who had 200 of them struck.
The obverse shows a portrait of Kipling with "Rudyard Kipling" above.
The reverse is a two female Muses on a mountain peak. One is standing, holding a branch and a lyre. The other is reclining with her hand on an open book.
The medal has a touch of rubbing wear at the highest points of the design, as well as multiple tiny spots, but is in otherwise excellent condition.
Click Here to read a fascinating article about the history of this medal that was submitted to the November, 2006 issue of the MCA Advisory by Mr. Harry Waterson. The article starts on page 8.