1956 Rochester Pittsburgh Coal Co. 75th Anniversary Medal Paperweight Volcanus - Lewis Iselin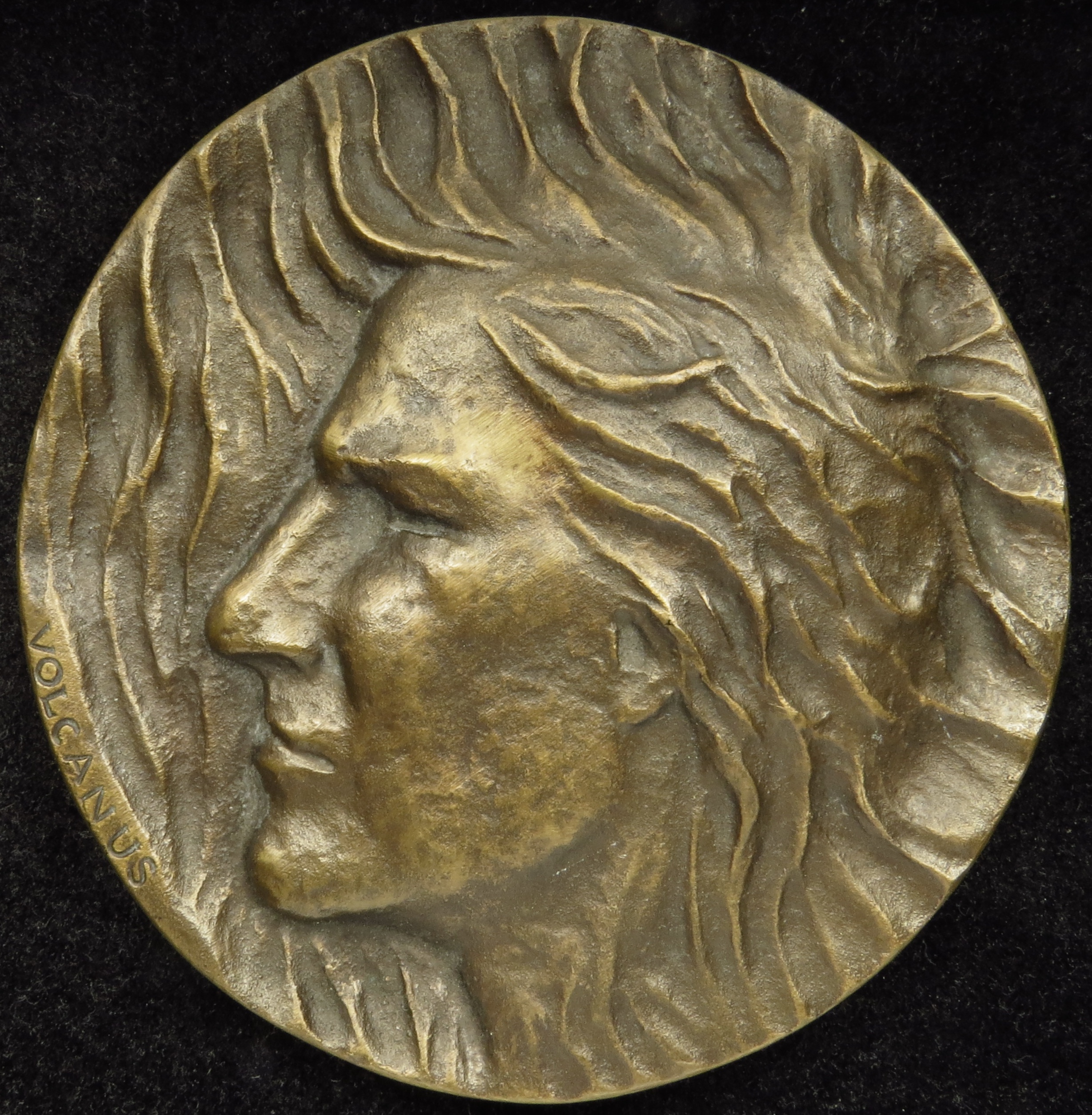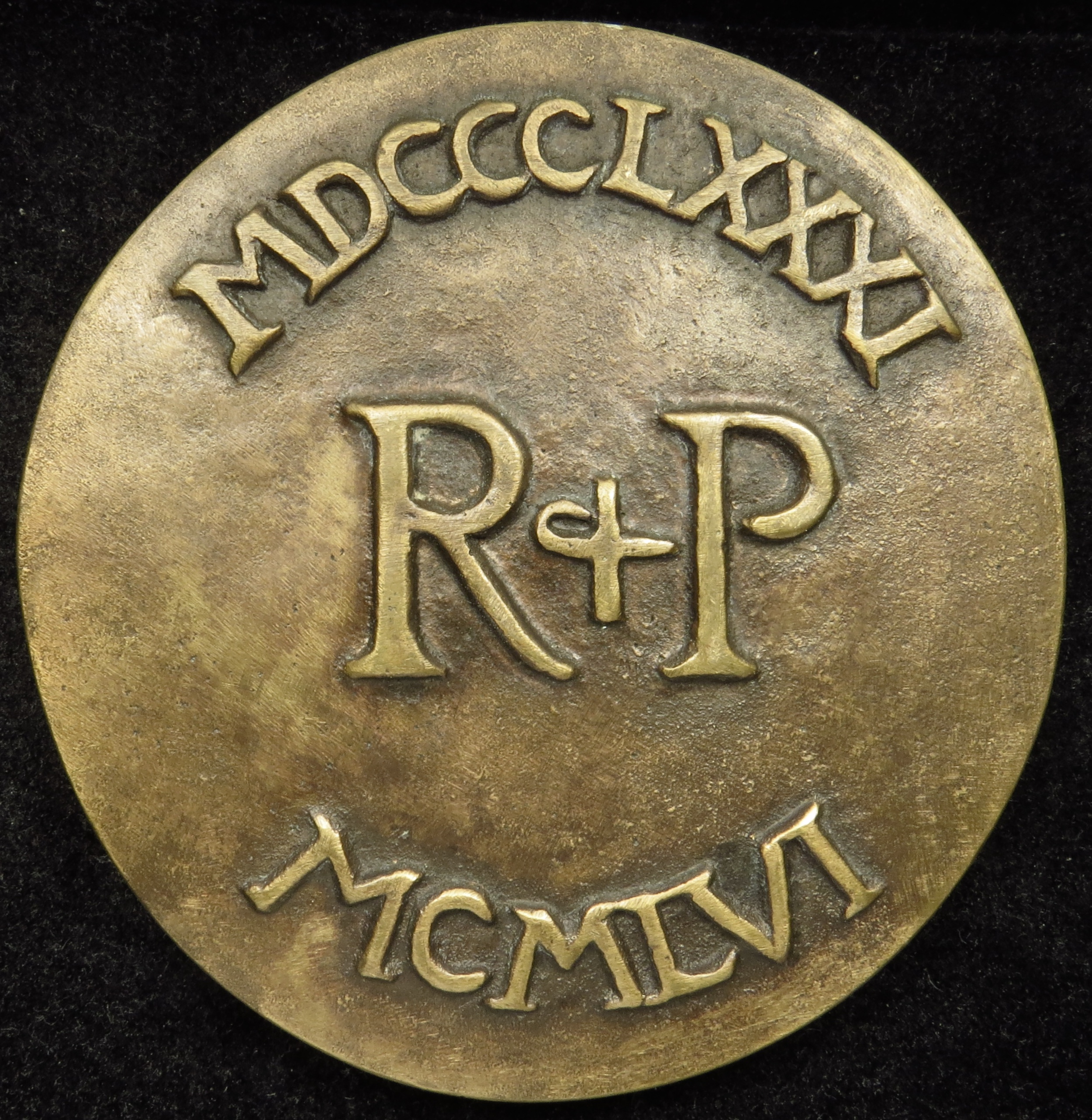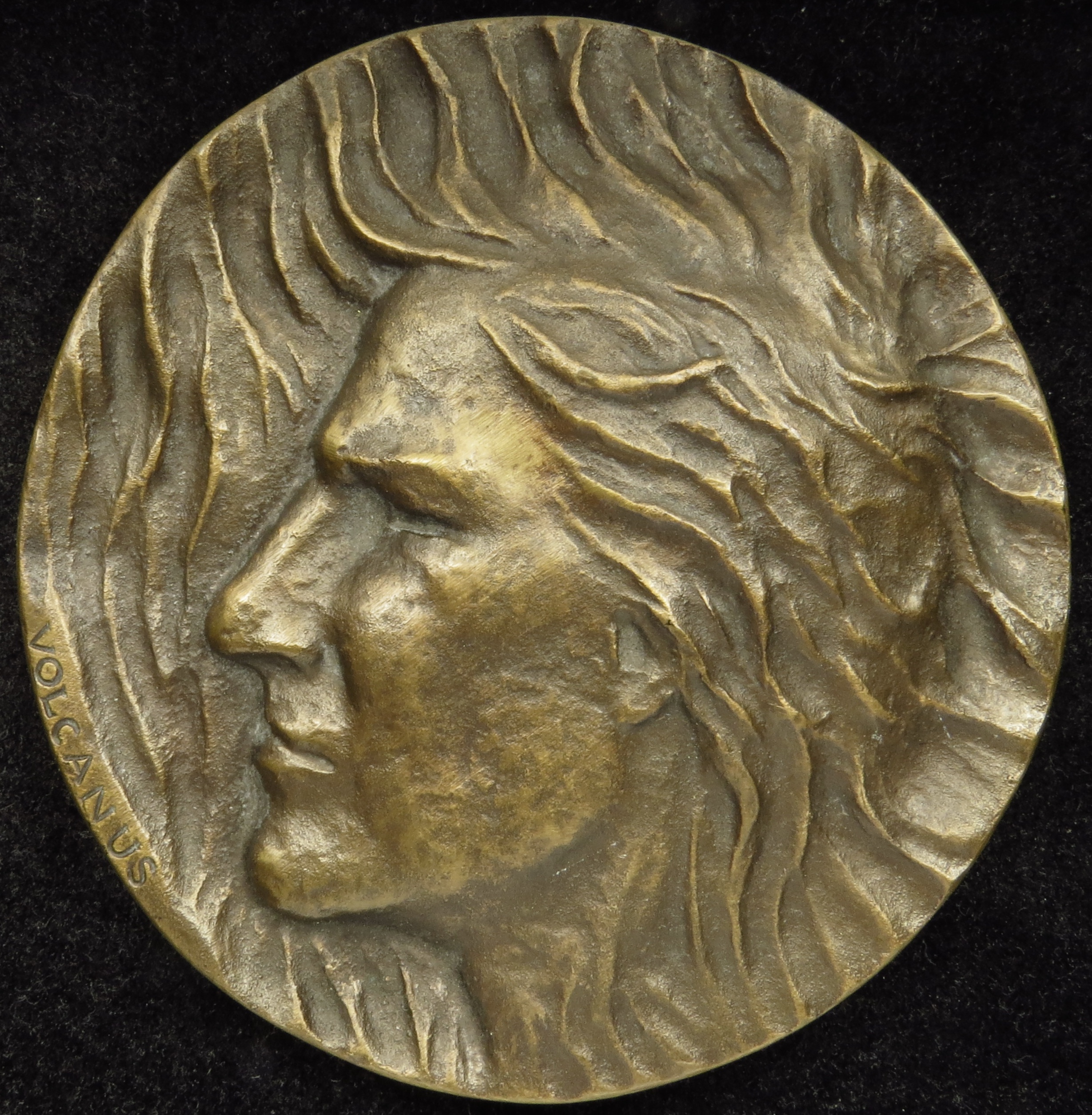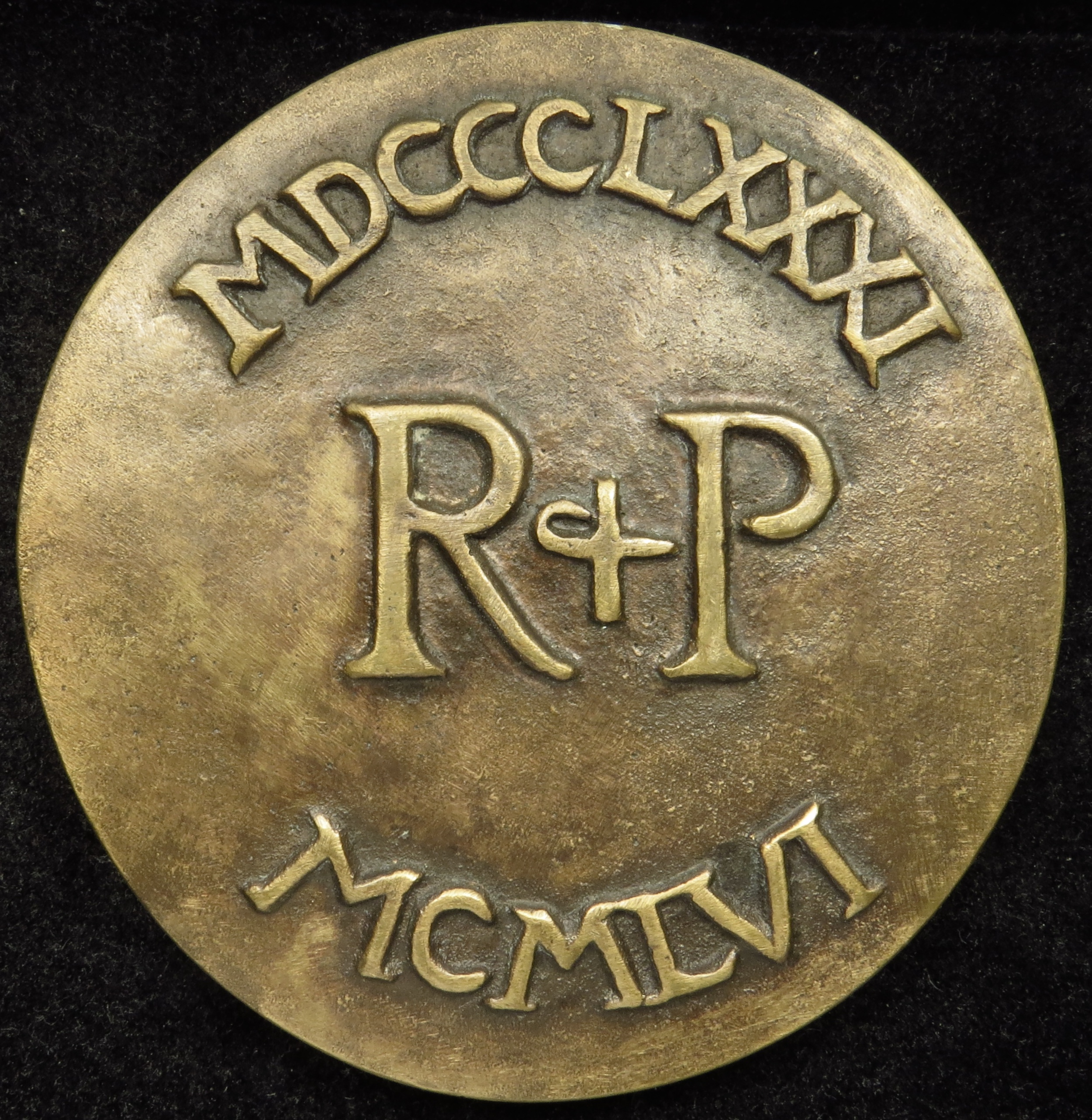 sold out
1956 Rochester Pittsburgh Coal Co. 75th Anniversary Medal Paperweight Volcanus - Lewis Iselin
This is a massive medal / paperweight issued by the Rochester and Pittsburgh Coal Company in 1956 to celebrate it's 75th anniversary. The sculptor was Lewis Iselin.
Cast in bronze, it is 110 mm (about 4 3/8) in diameter. It weighs just over 1 1/2 pounds.
The obverse is a striking portrait of Volcanus, the Roman God of Fire.
The reverse has the company initials R P in bold at the center, with the legend 1881 1956, in roman numerals.
The medal is in excellent condition with no wear or distracting marks.