1974 Inspiration Pegasus Two Part Medal Medallic Art Company Bronze Frank Eliscu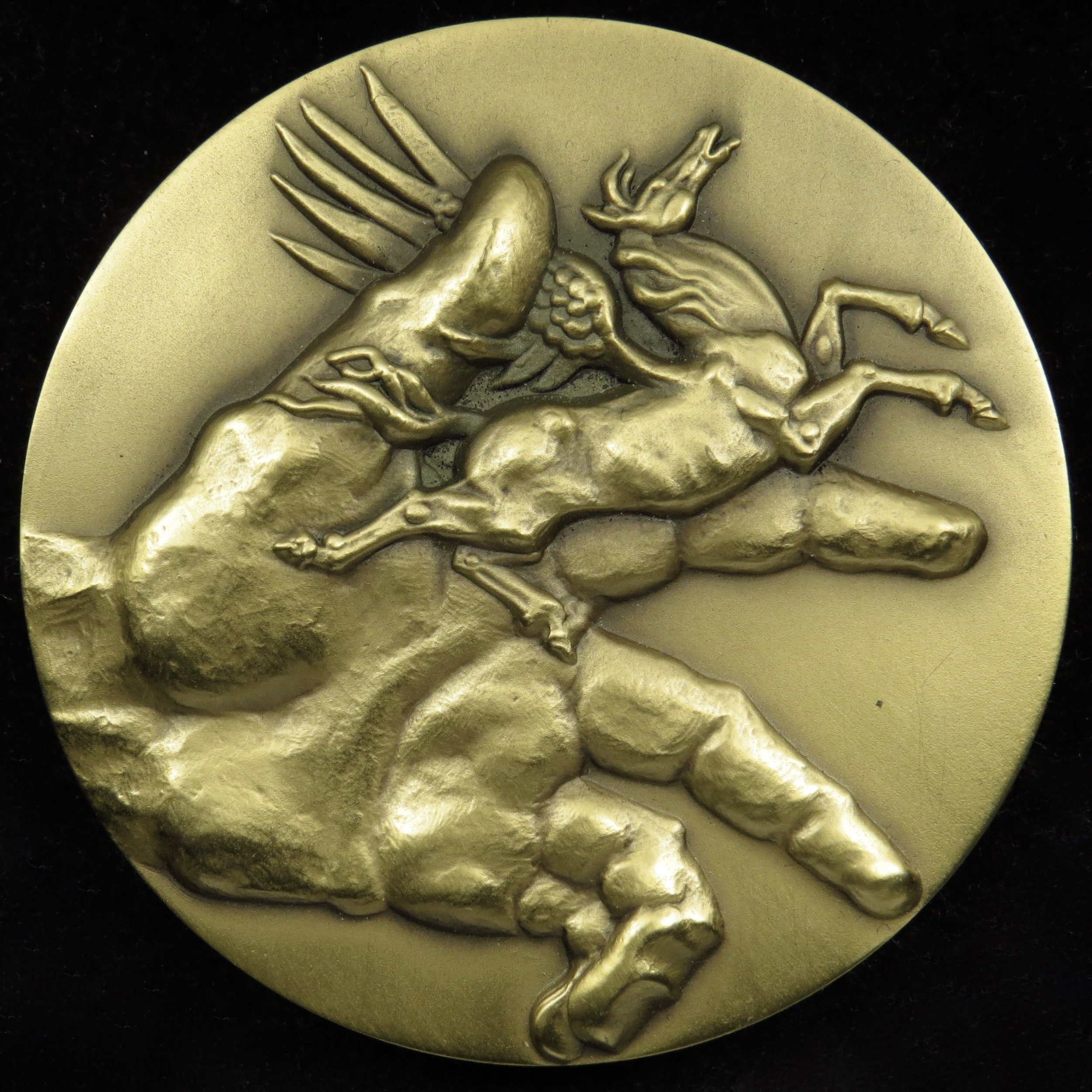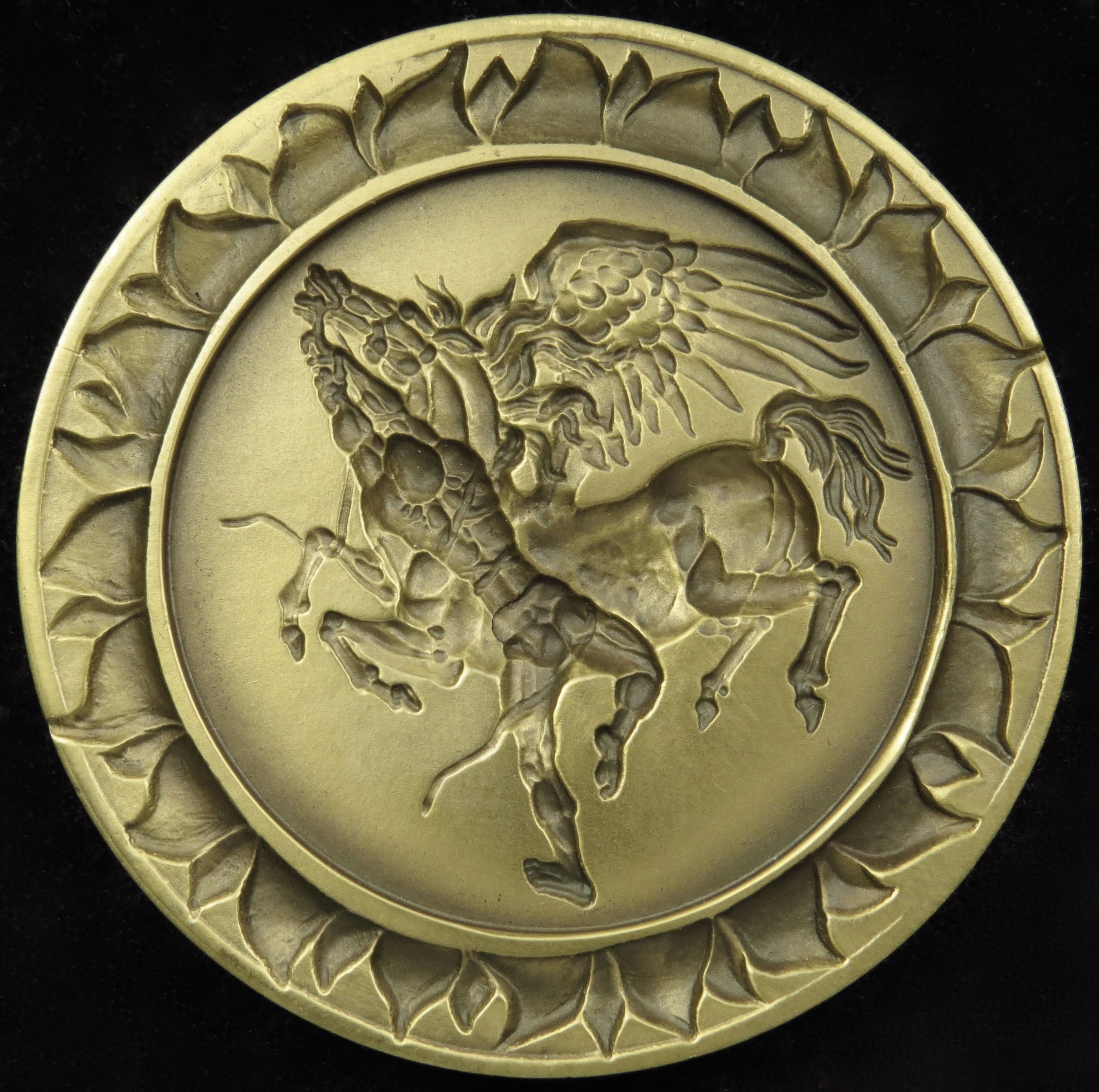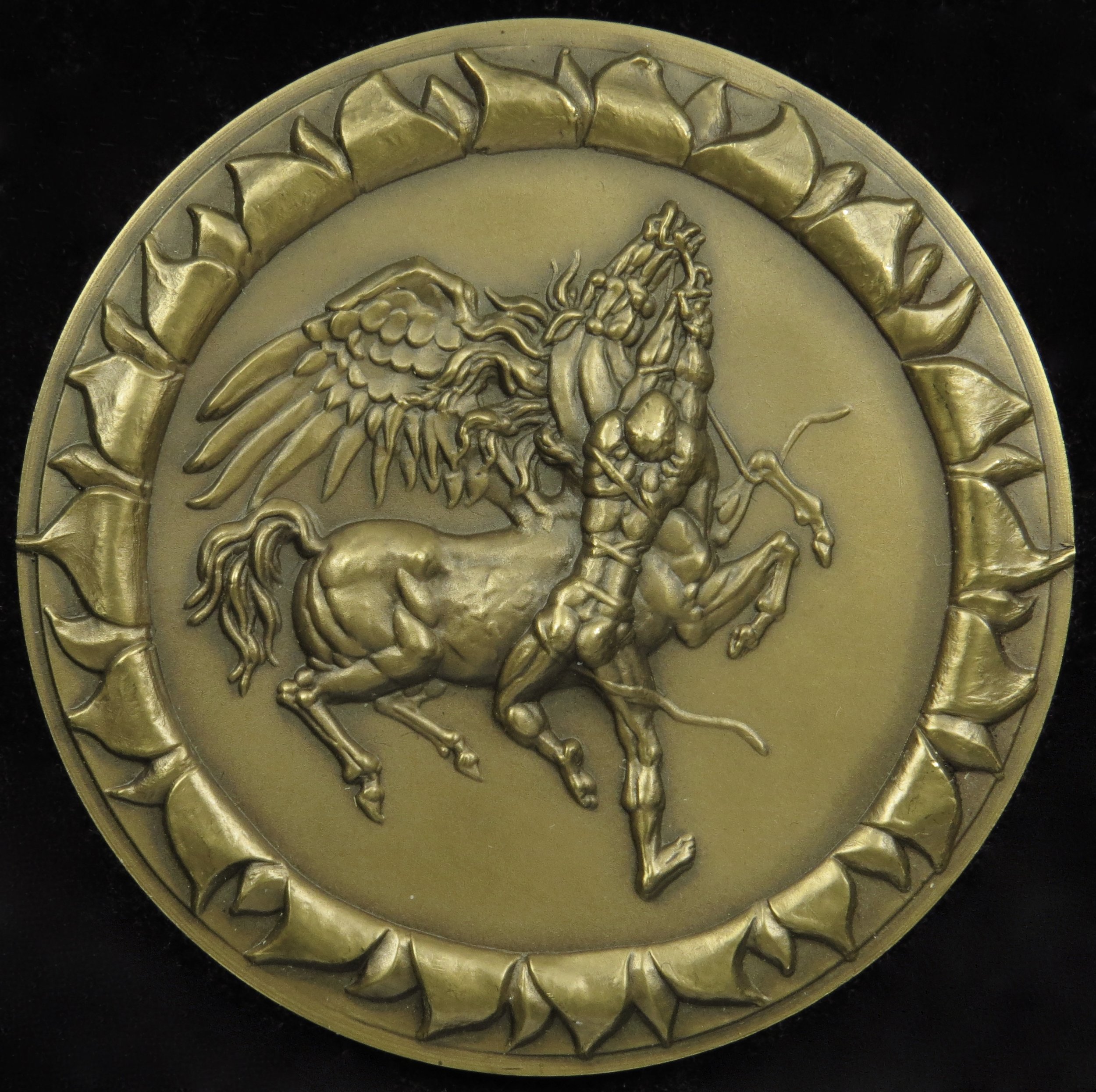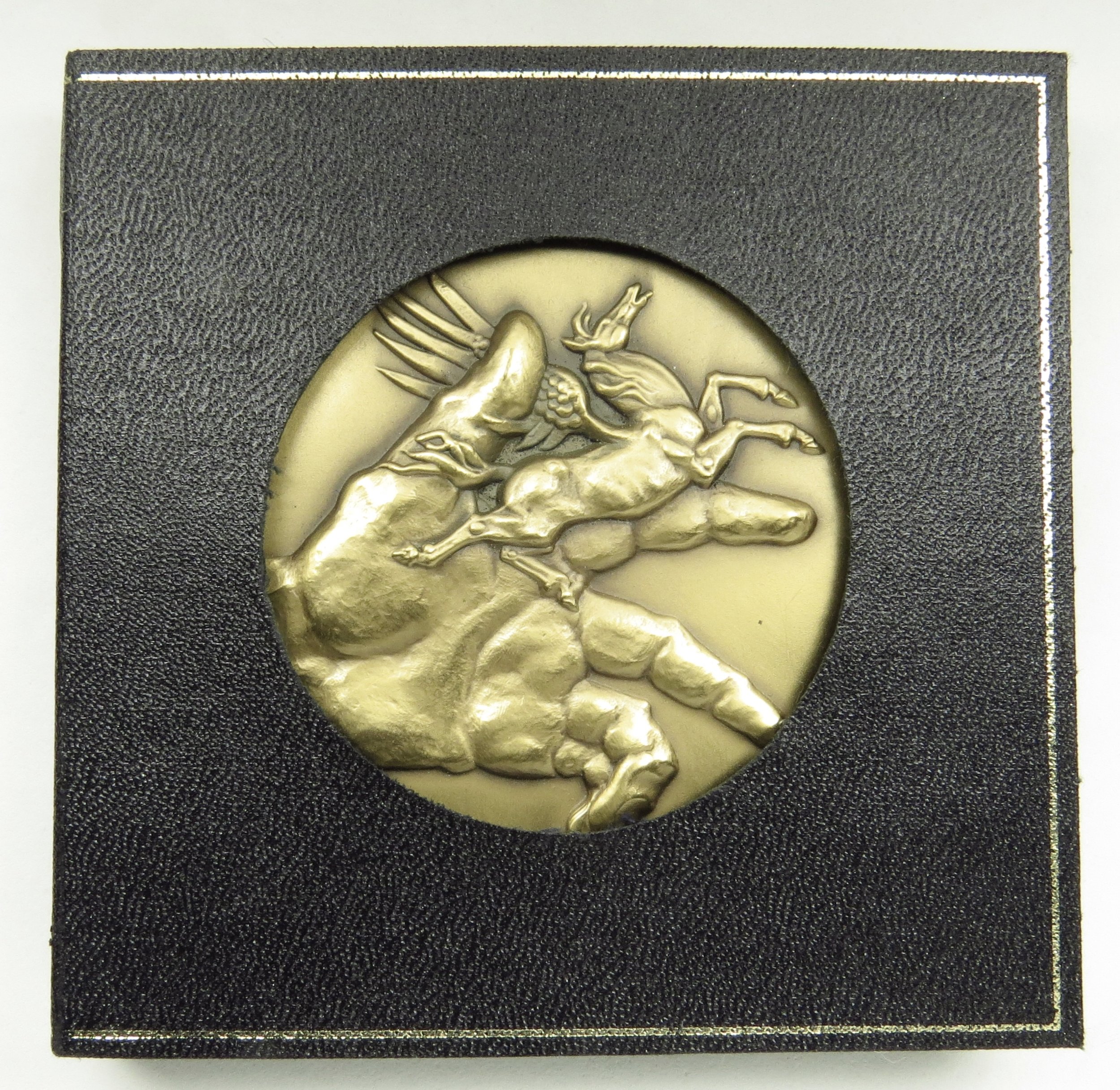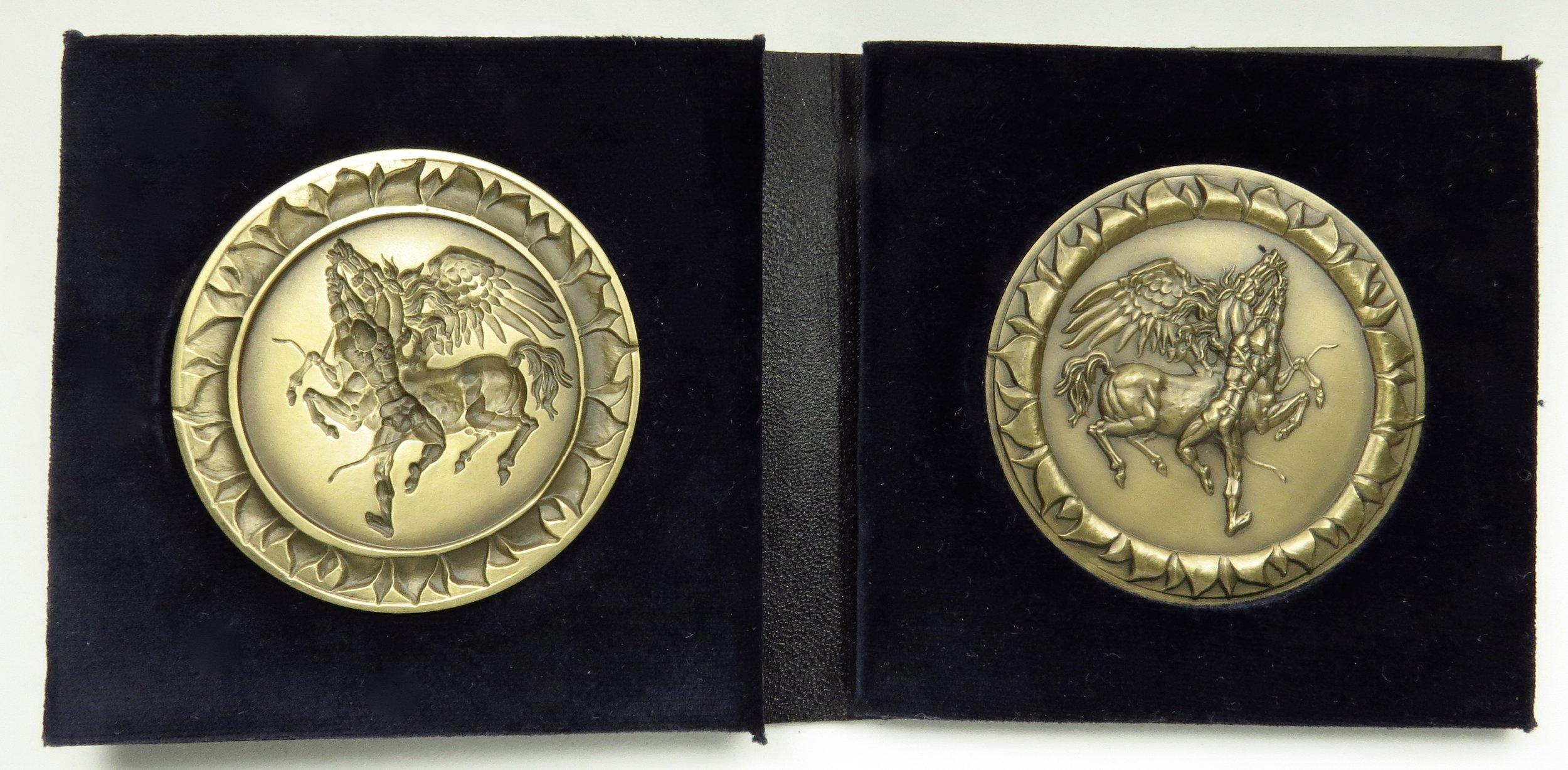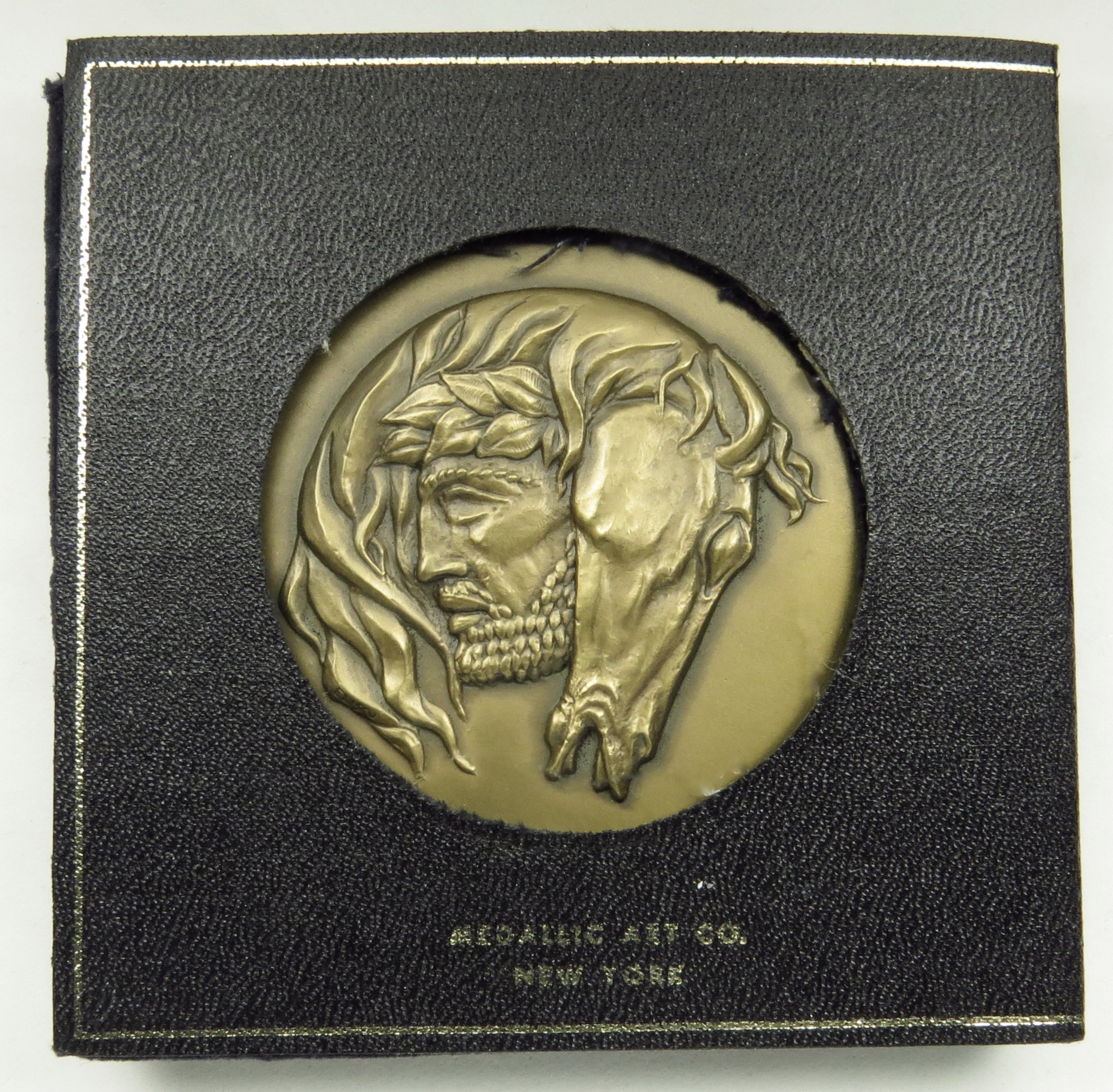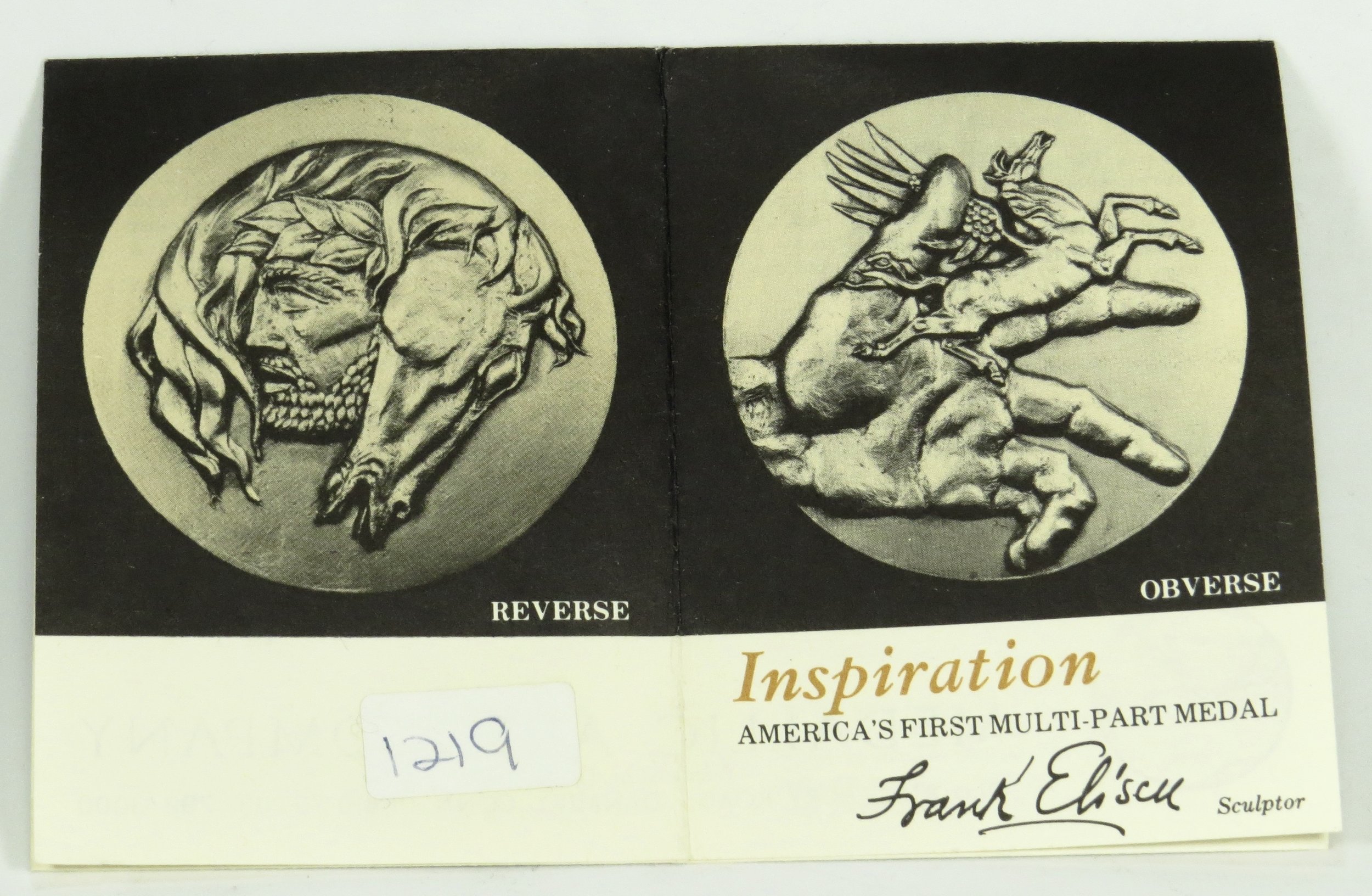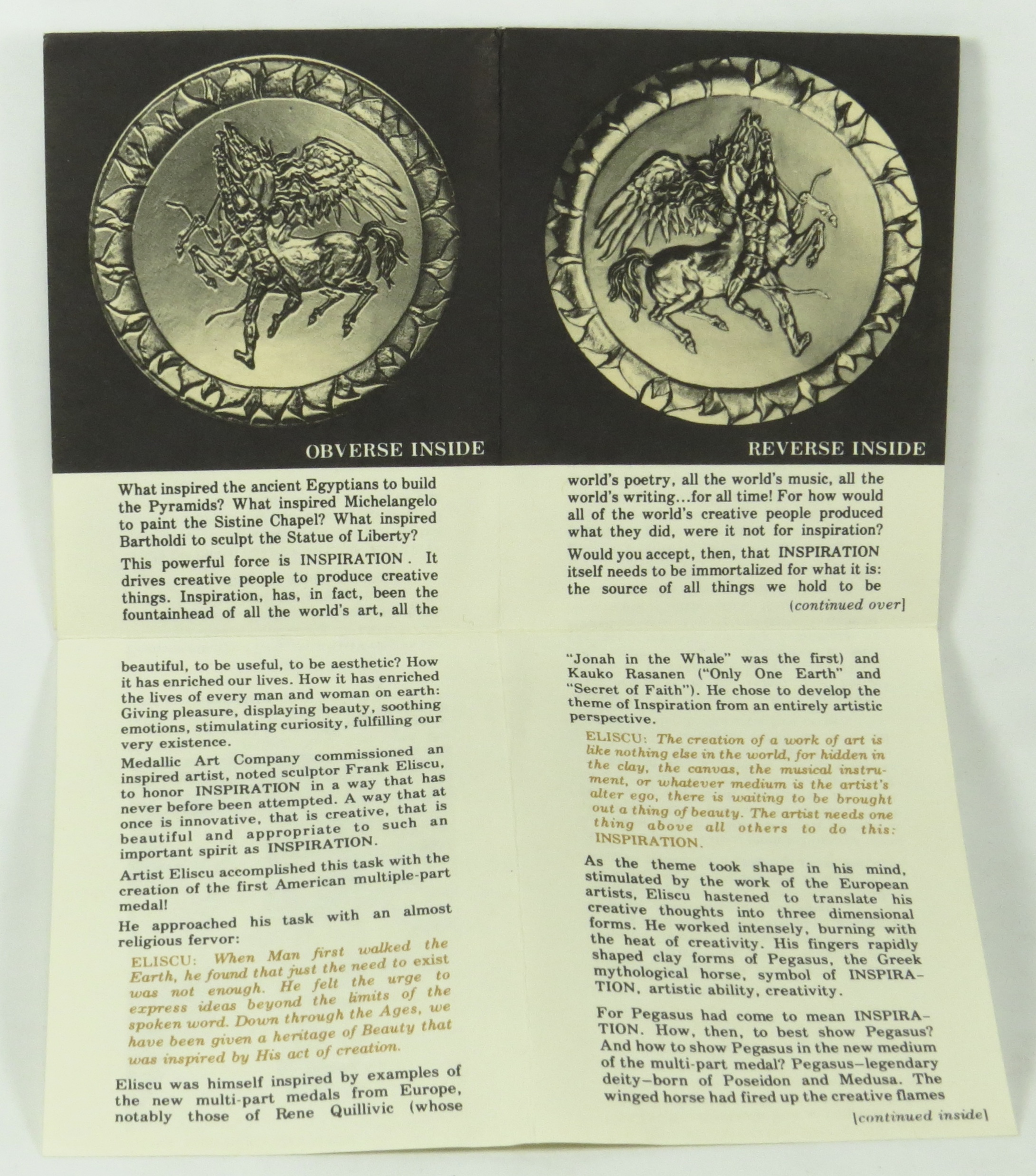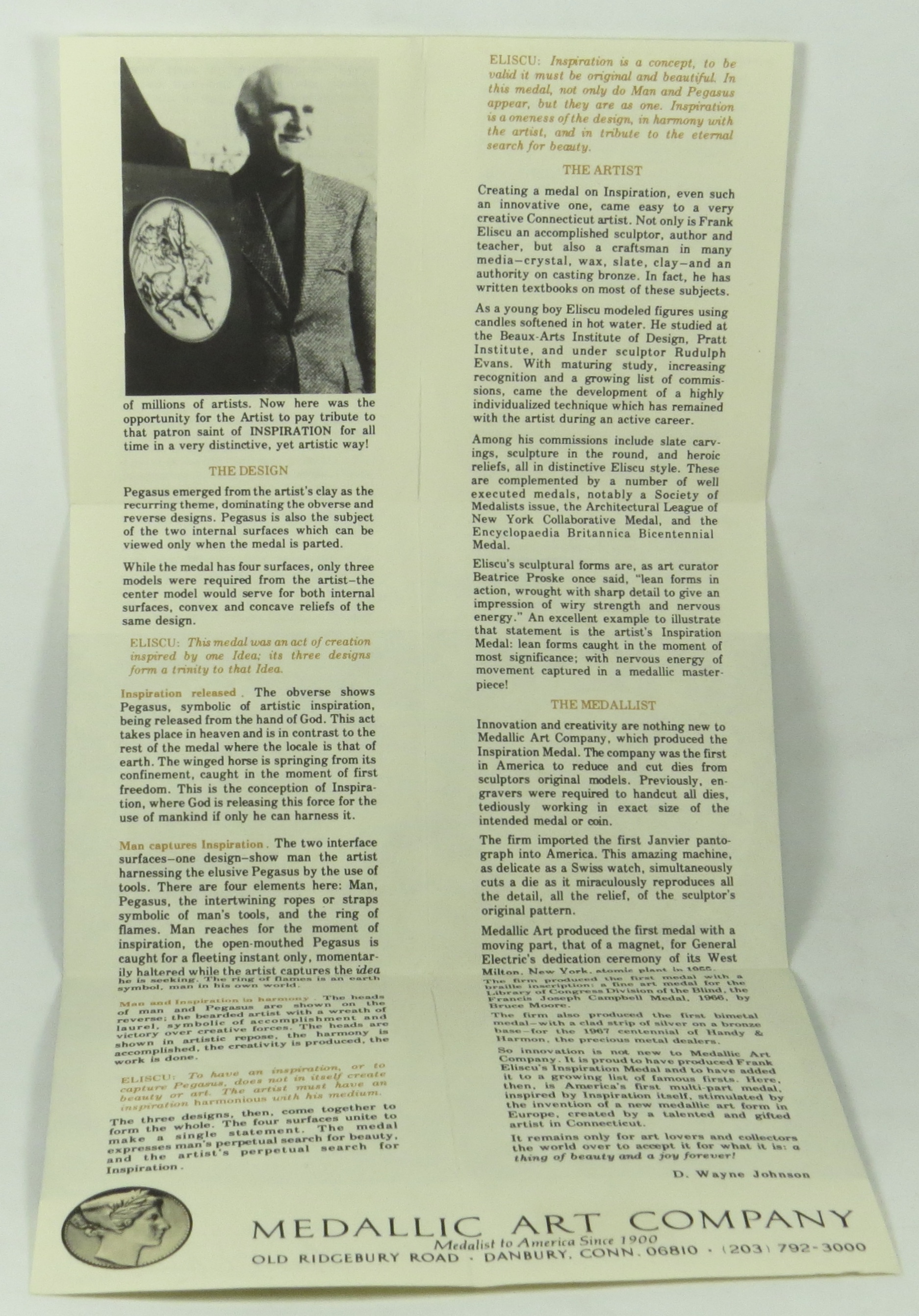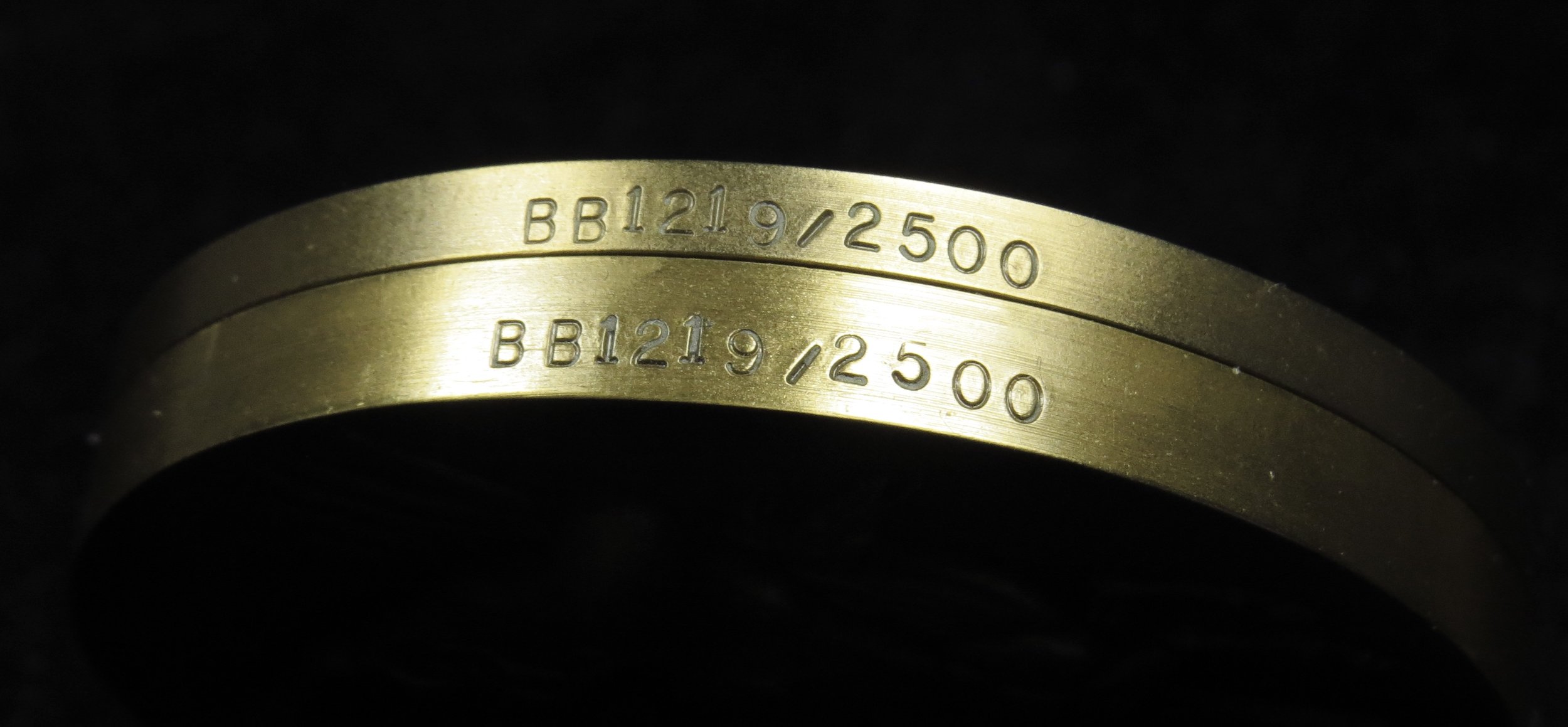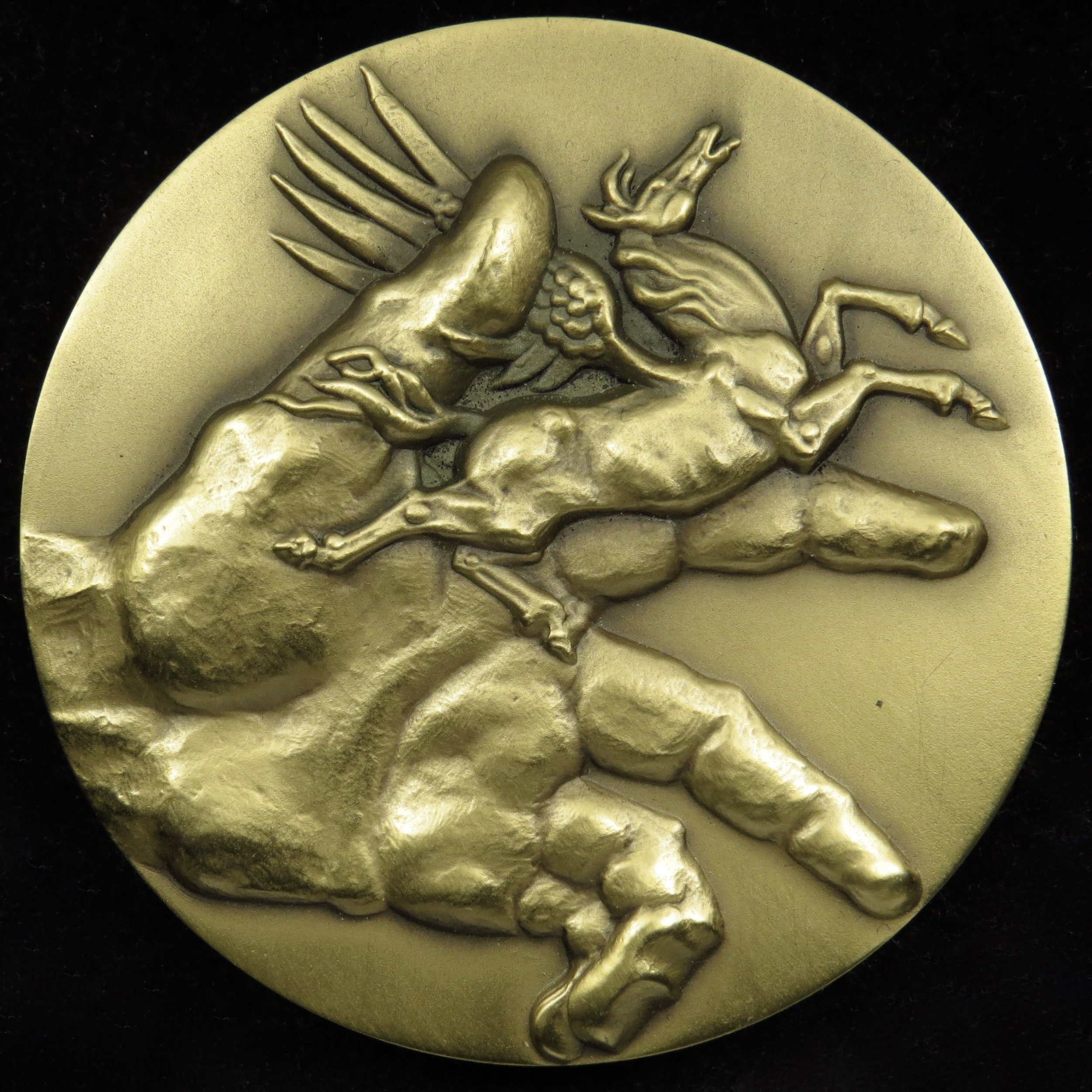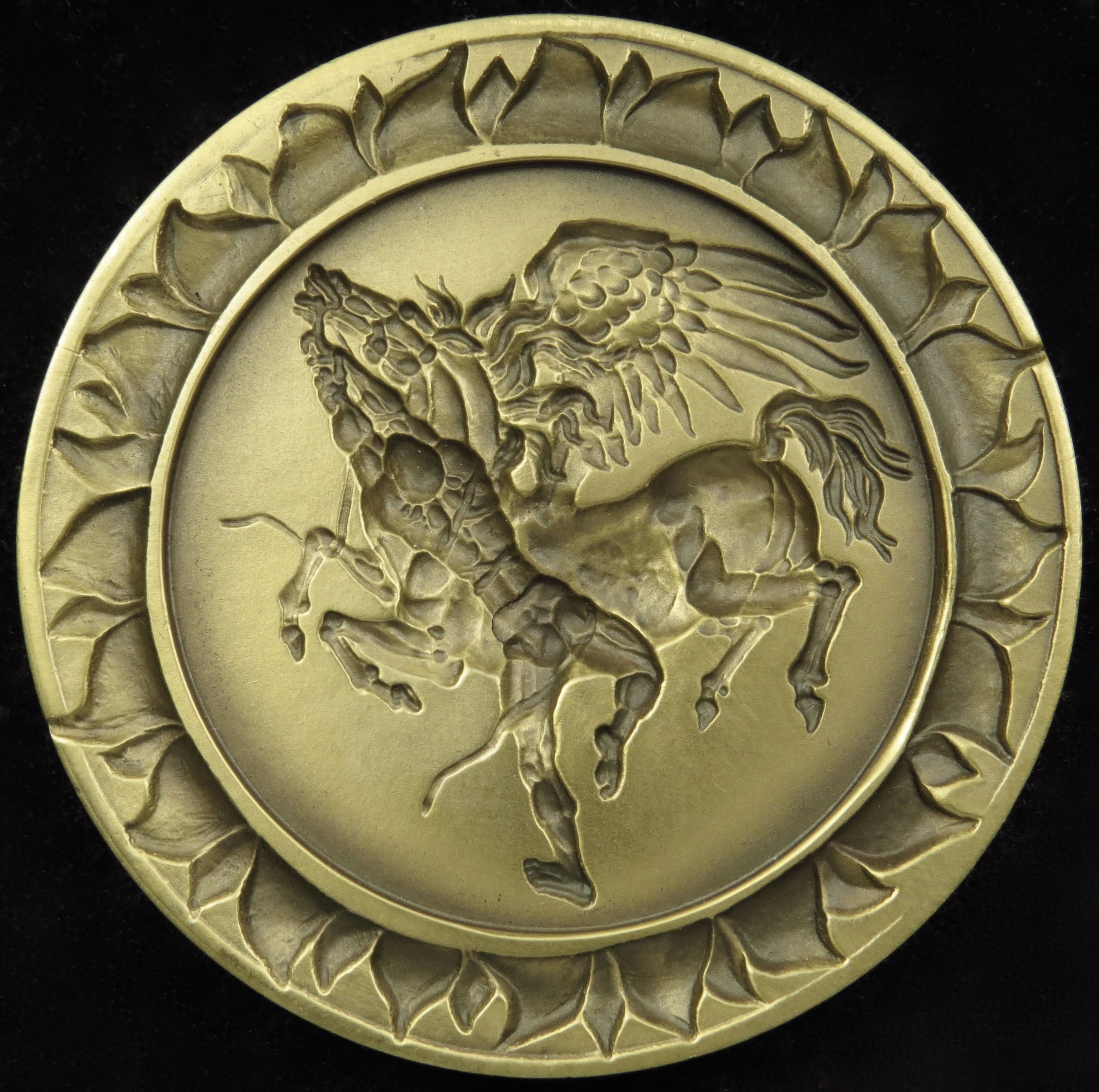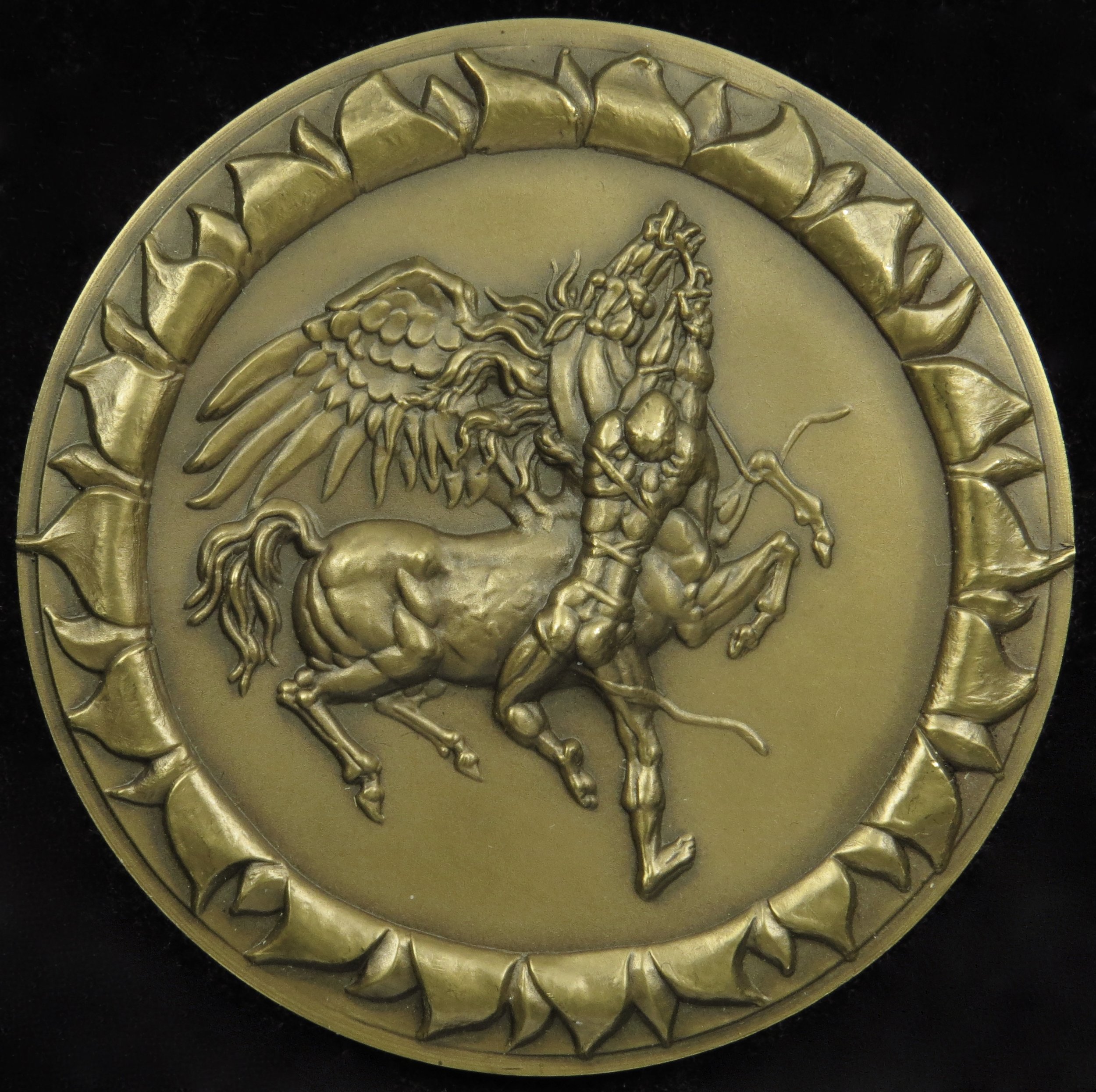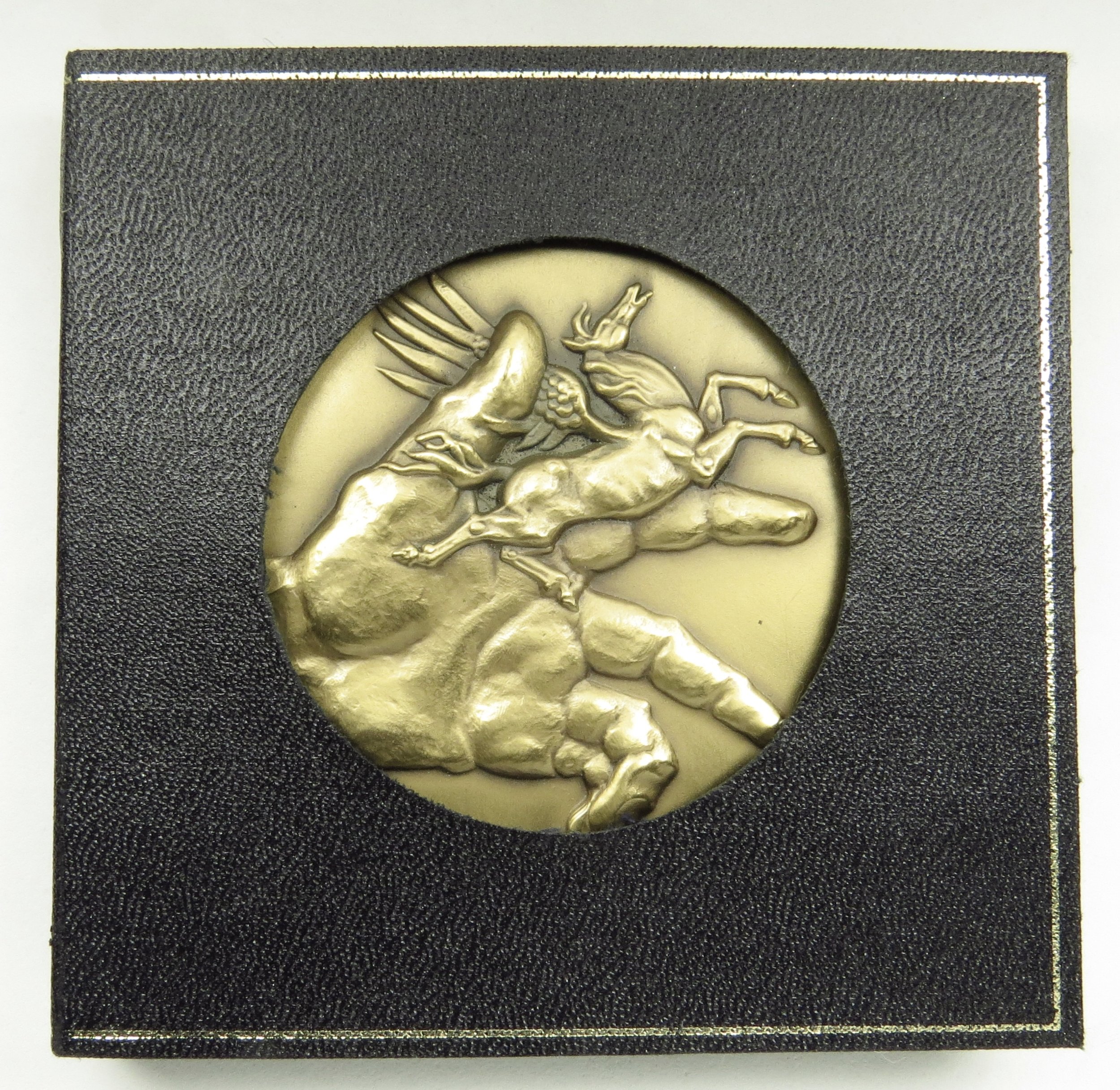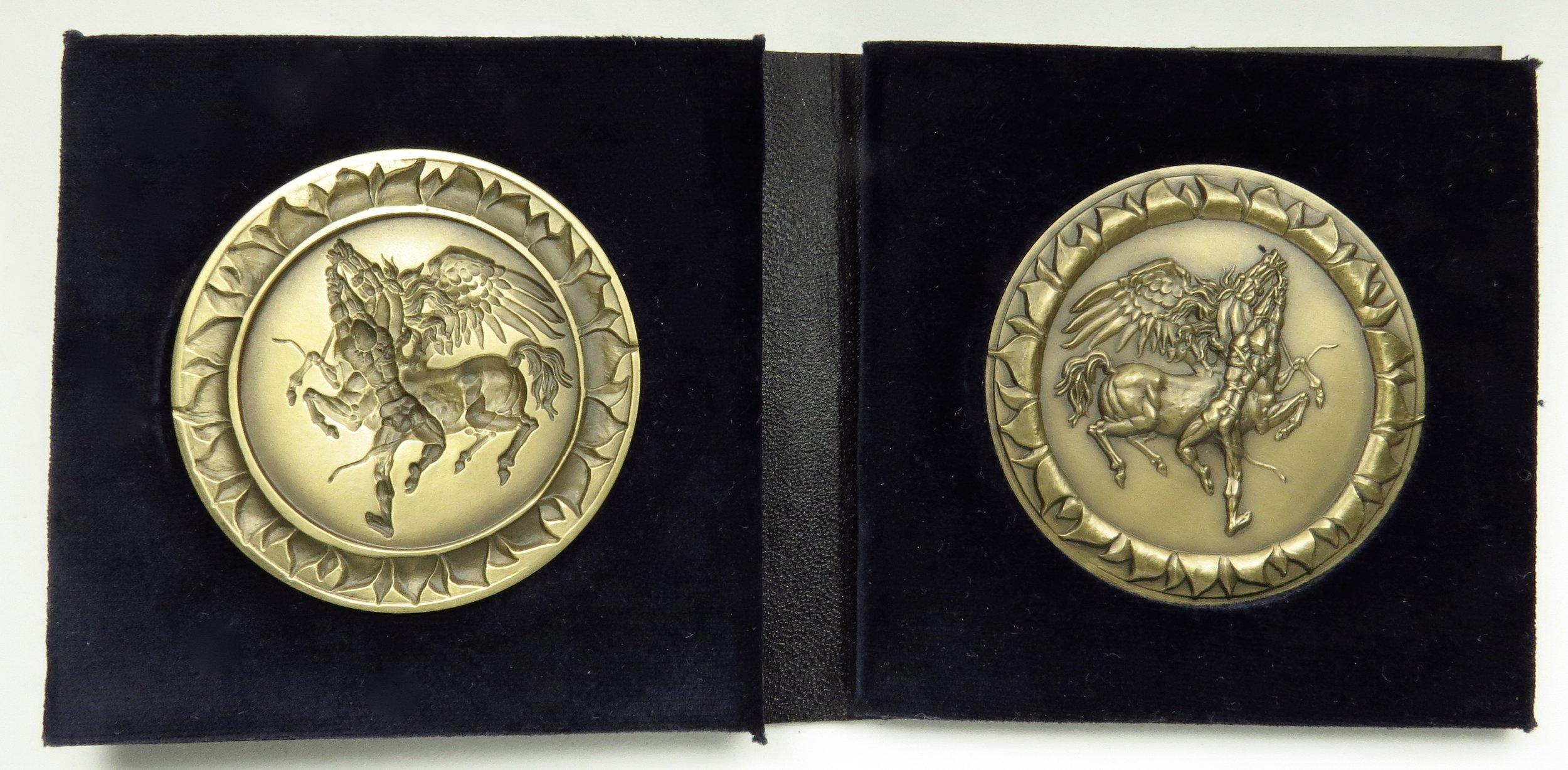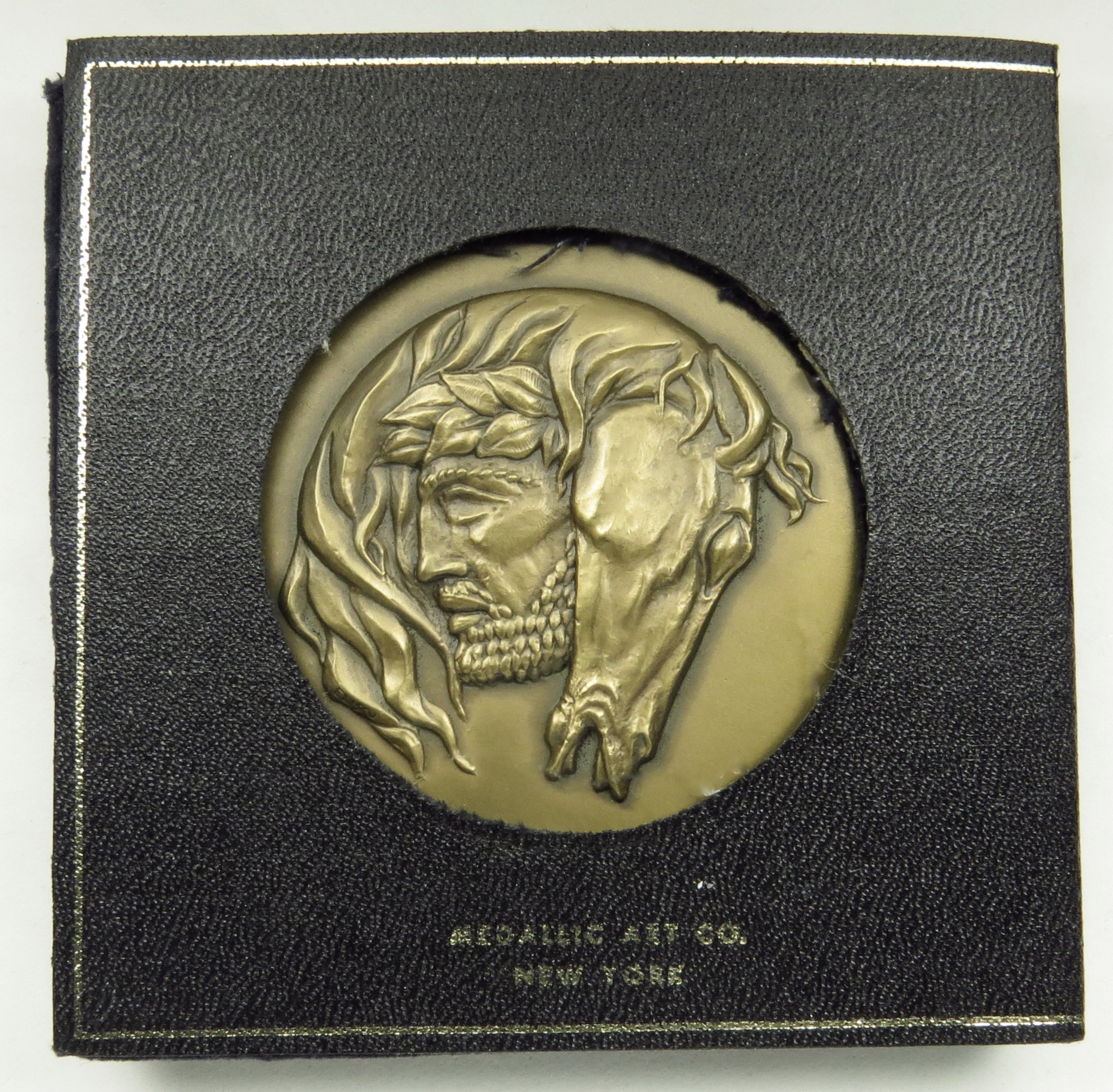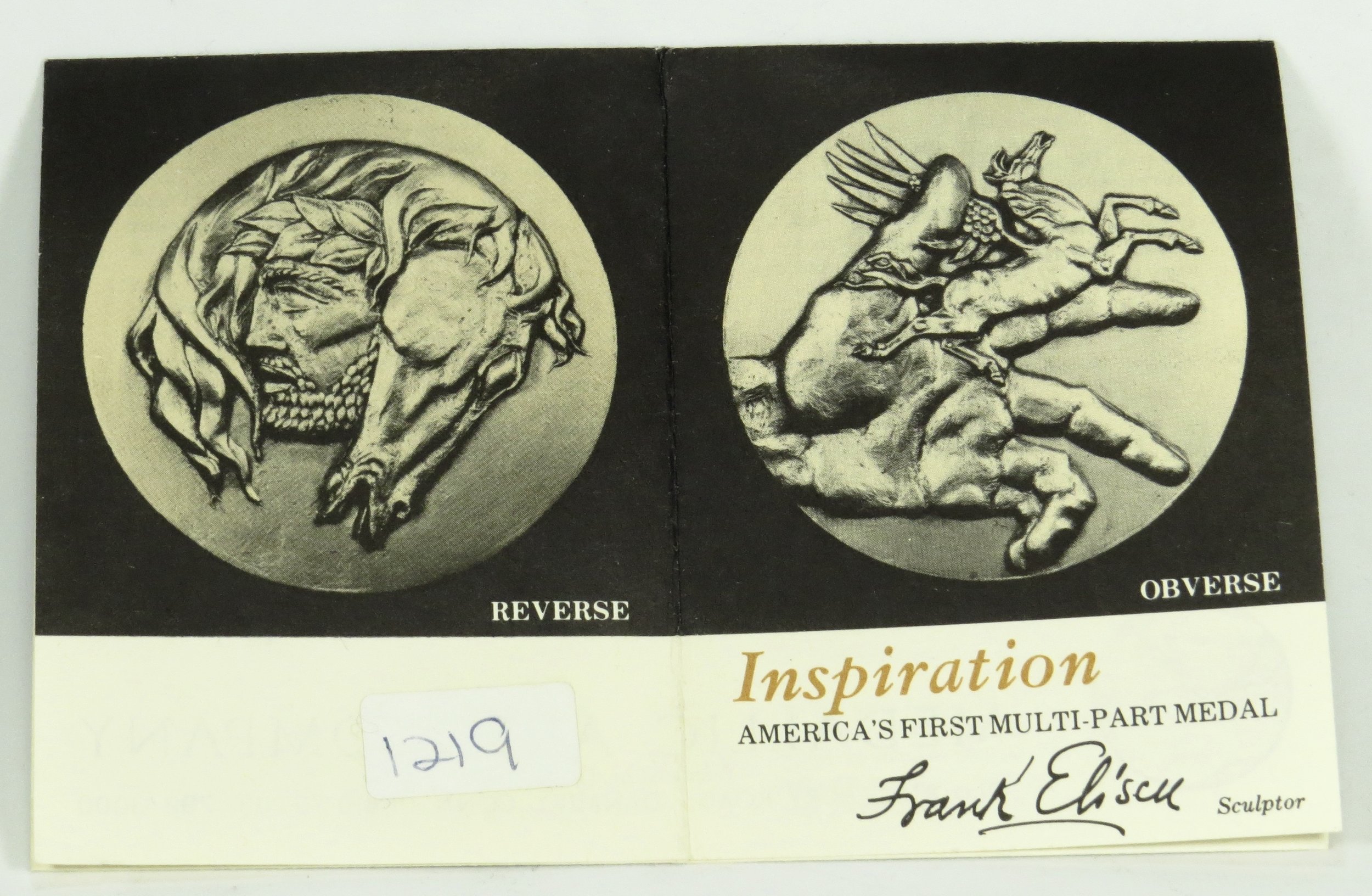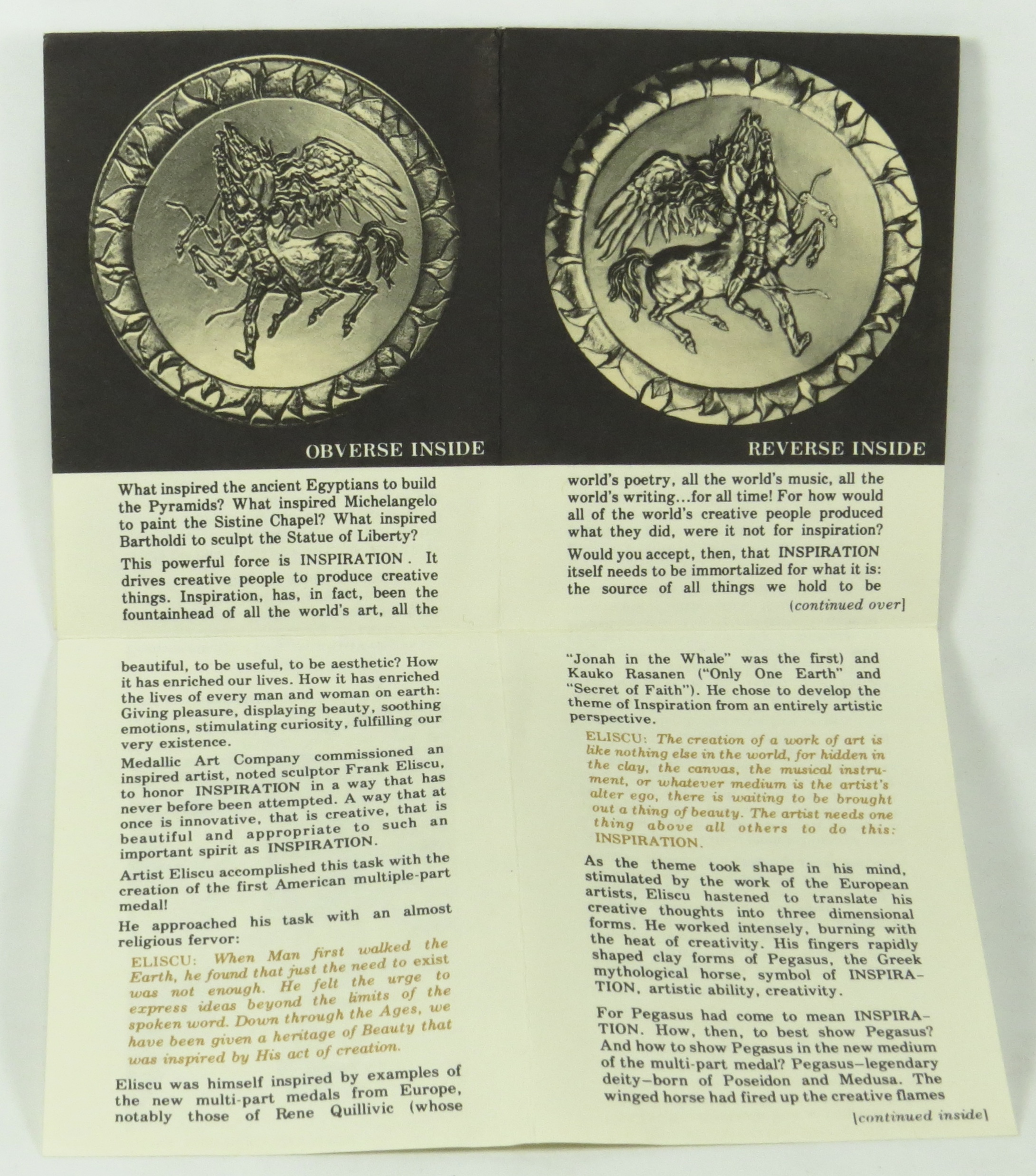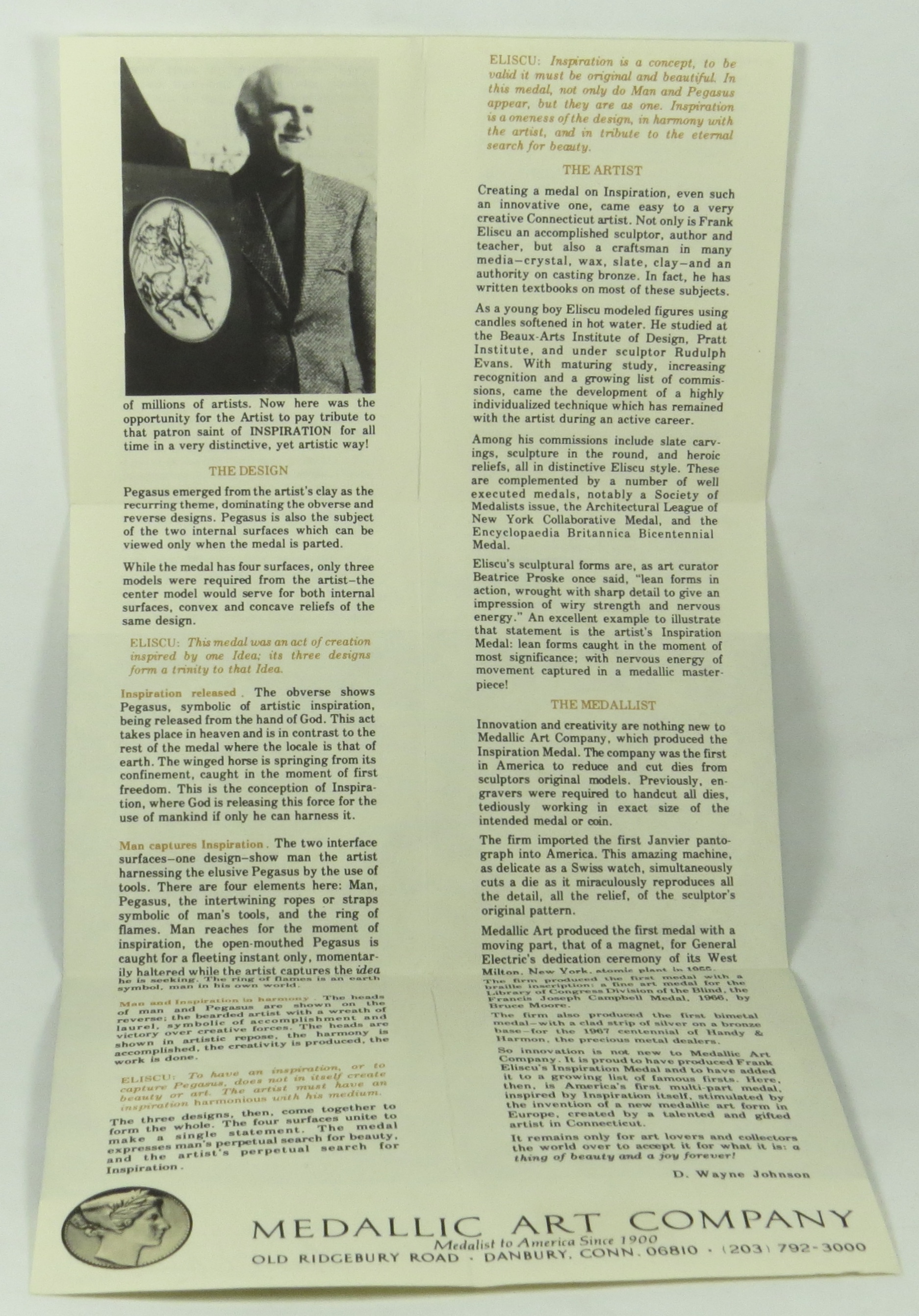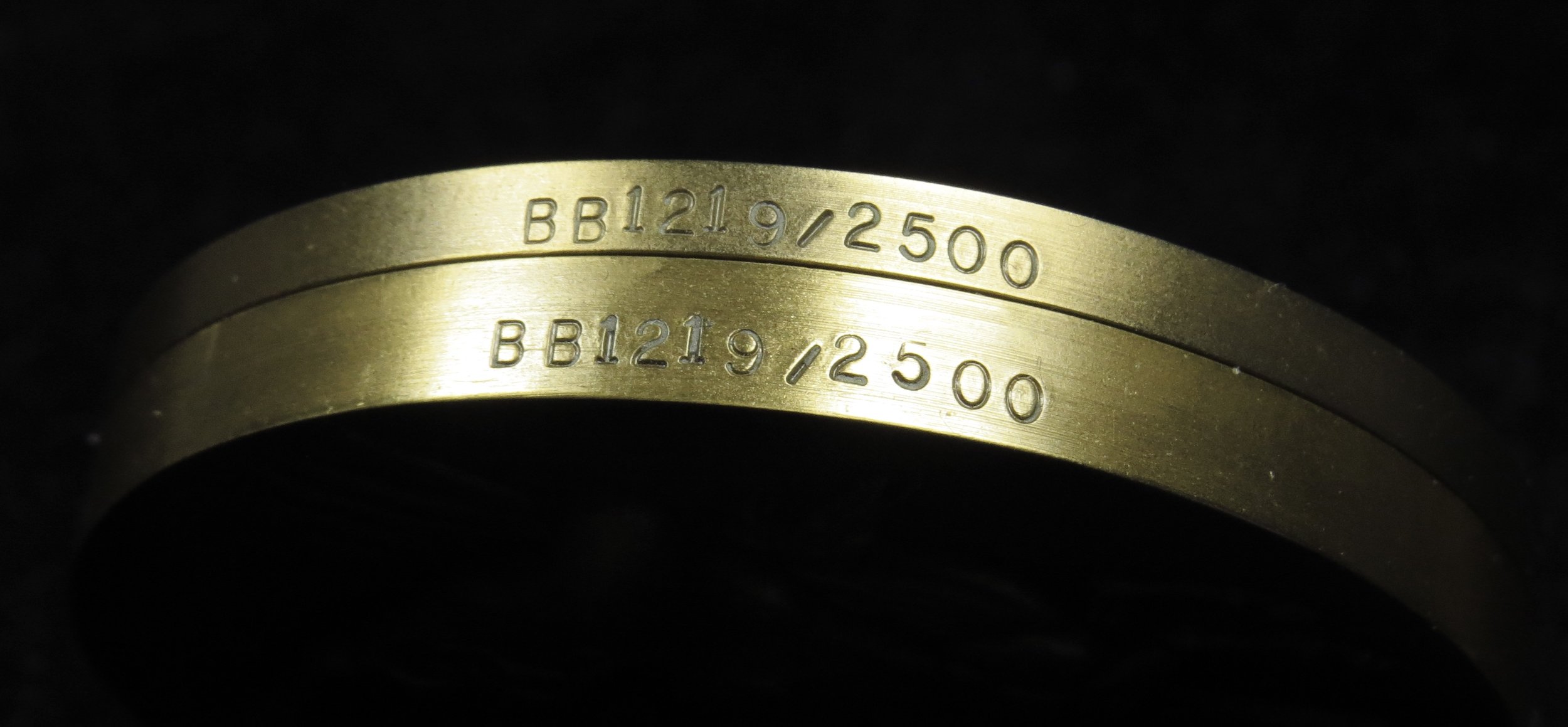 sold out
1974 Inspiration Pegasus Two Part Medal Medallic Art Company Bronze Frank Eliscu
1974 Inspiration Pegasus Two Part Medal Medallic Art Company Bronze Frank Eliscu
Offering Frank Eliscu's 1974 Two part medal Inspiration. Struck in Bronze, by the Medallic Art Company, it is 2 1/4" (57 mm) in diameter.
It is a Limited edition of 2500 pieces. This one is number 1921 of 2500.
This was advertised as America's first Two Part Medal.
The obverse shows Inspiration, in the form of Pegasus, being released from the hand of God.
The two interior surfaces, in convex and matching concave images, shows Man capturing Inspiration.
The reverse shows Man and Inspiration in Harmony.
The medals are in excellent condition and come in the original presentation case with the slip cover and descriptive pamphlet, as shown.