Society of Medalists No. 9 First Little Shiner 1934 Bronze 73 mm Herbert Adams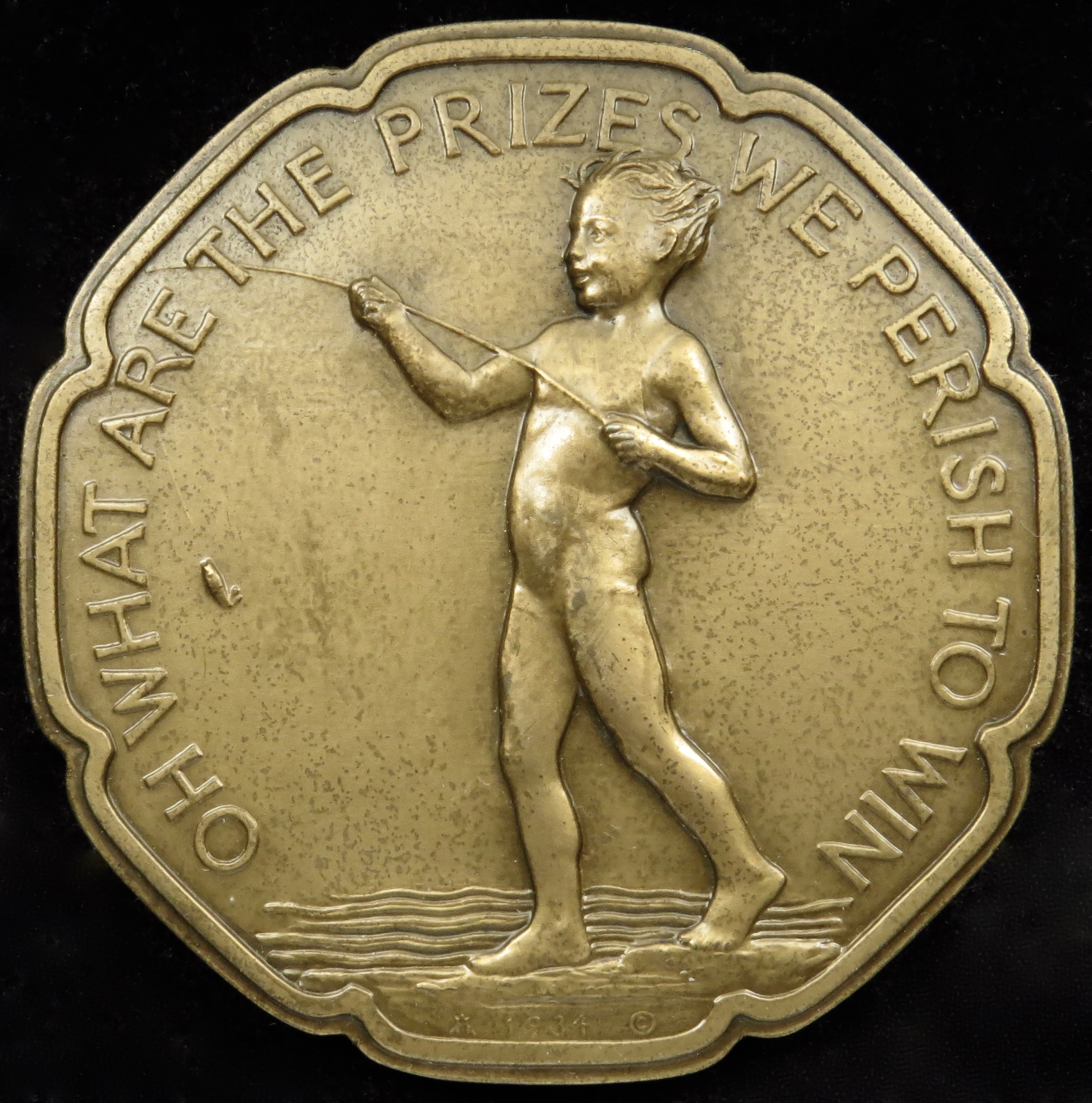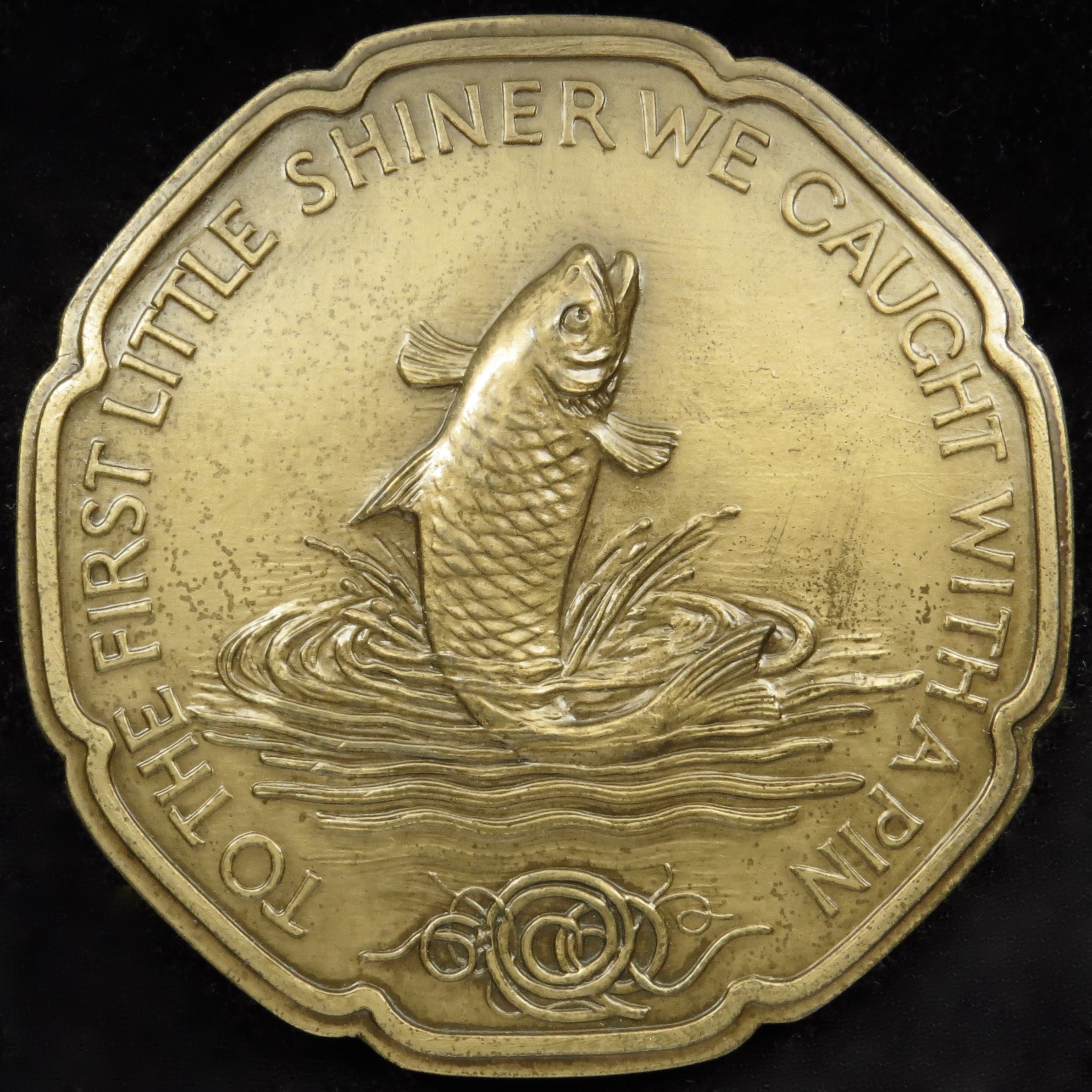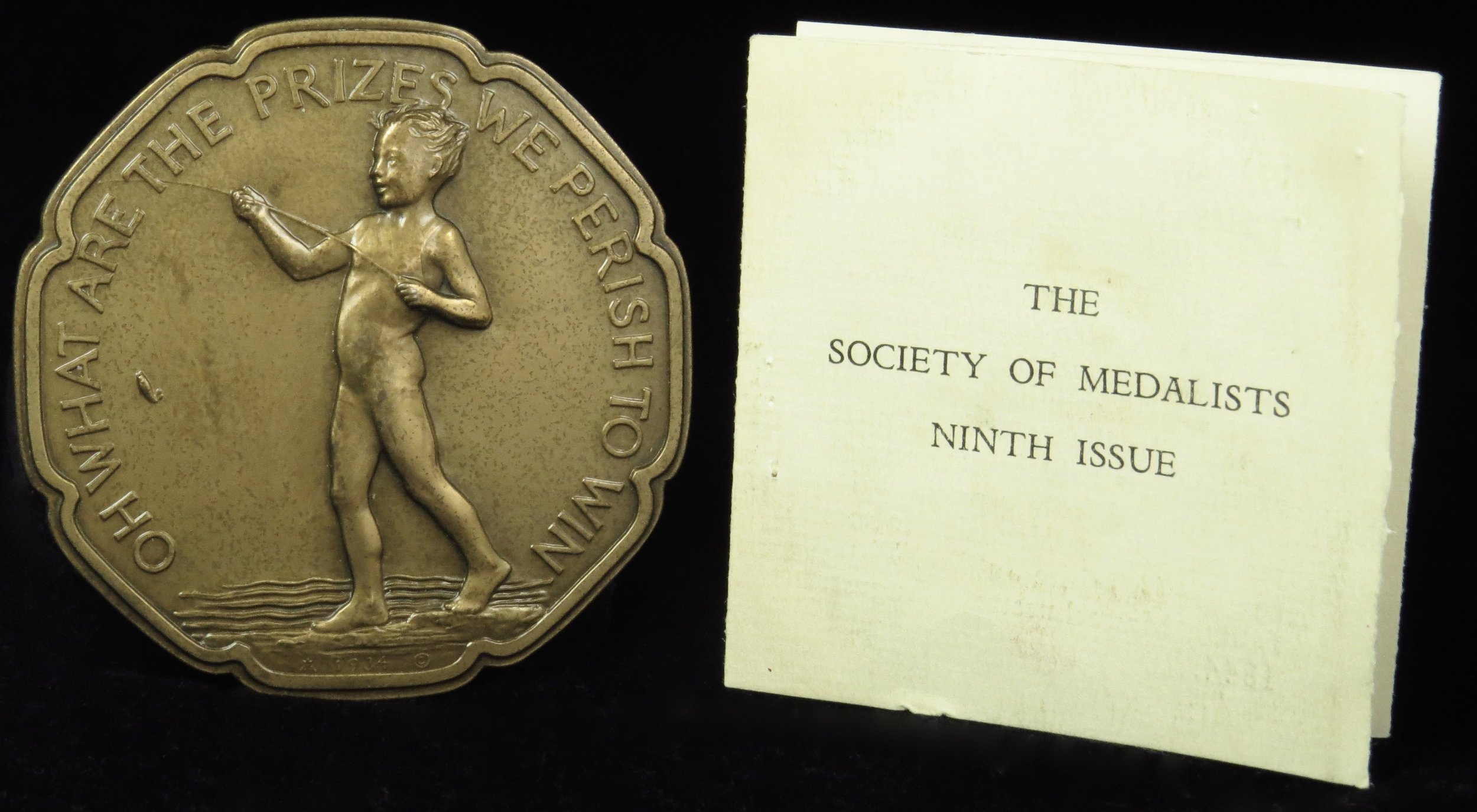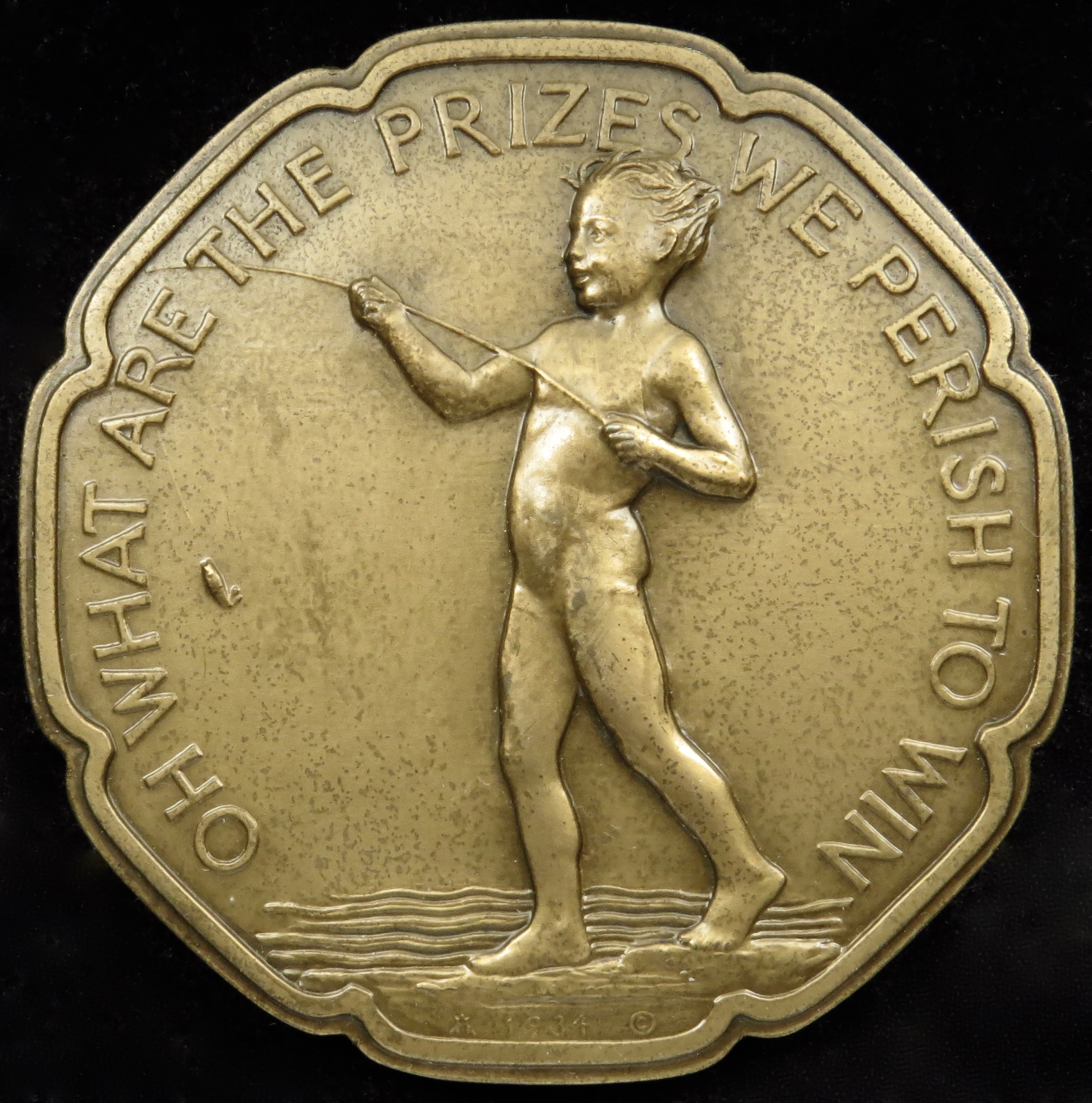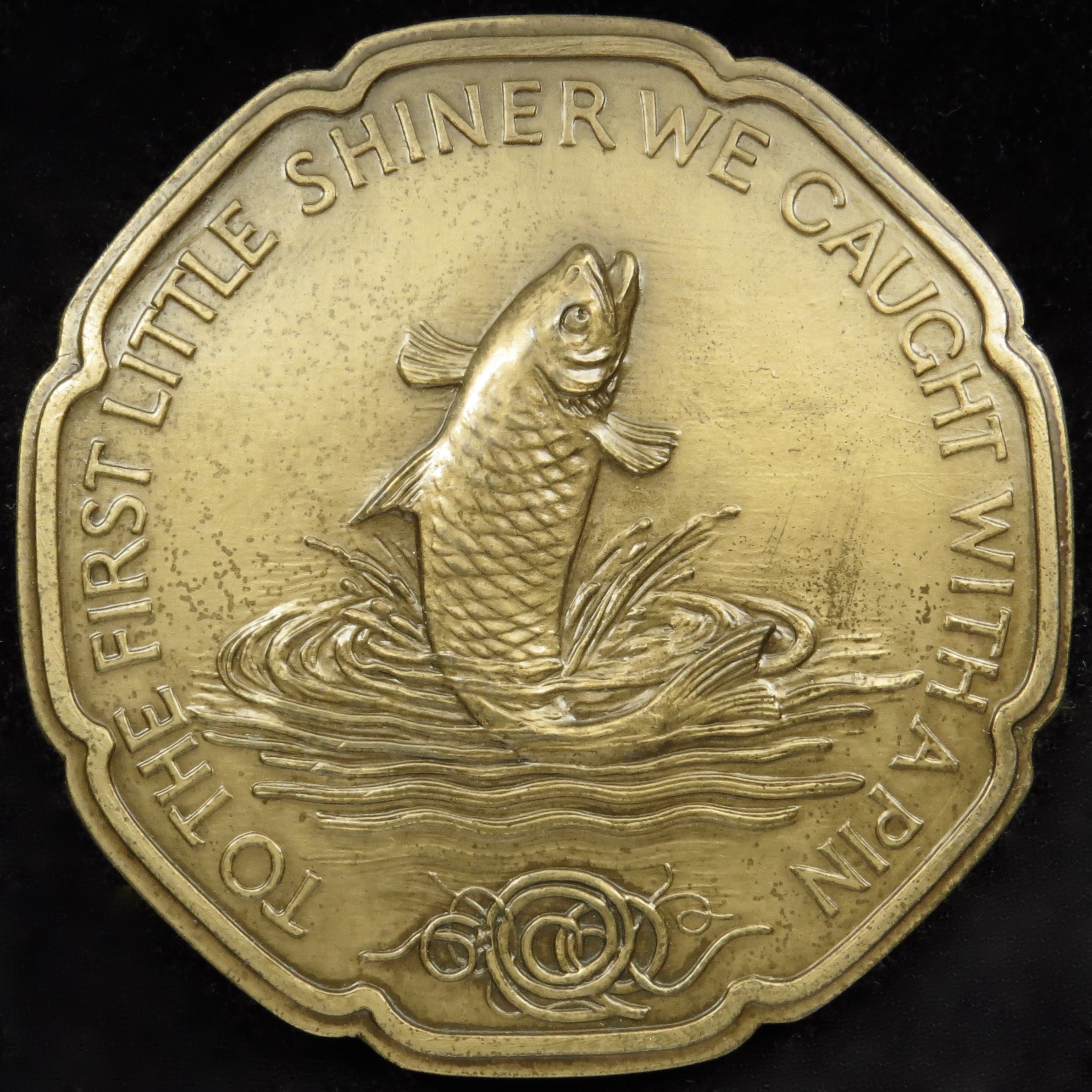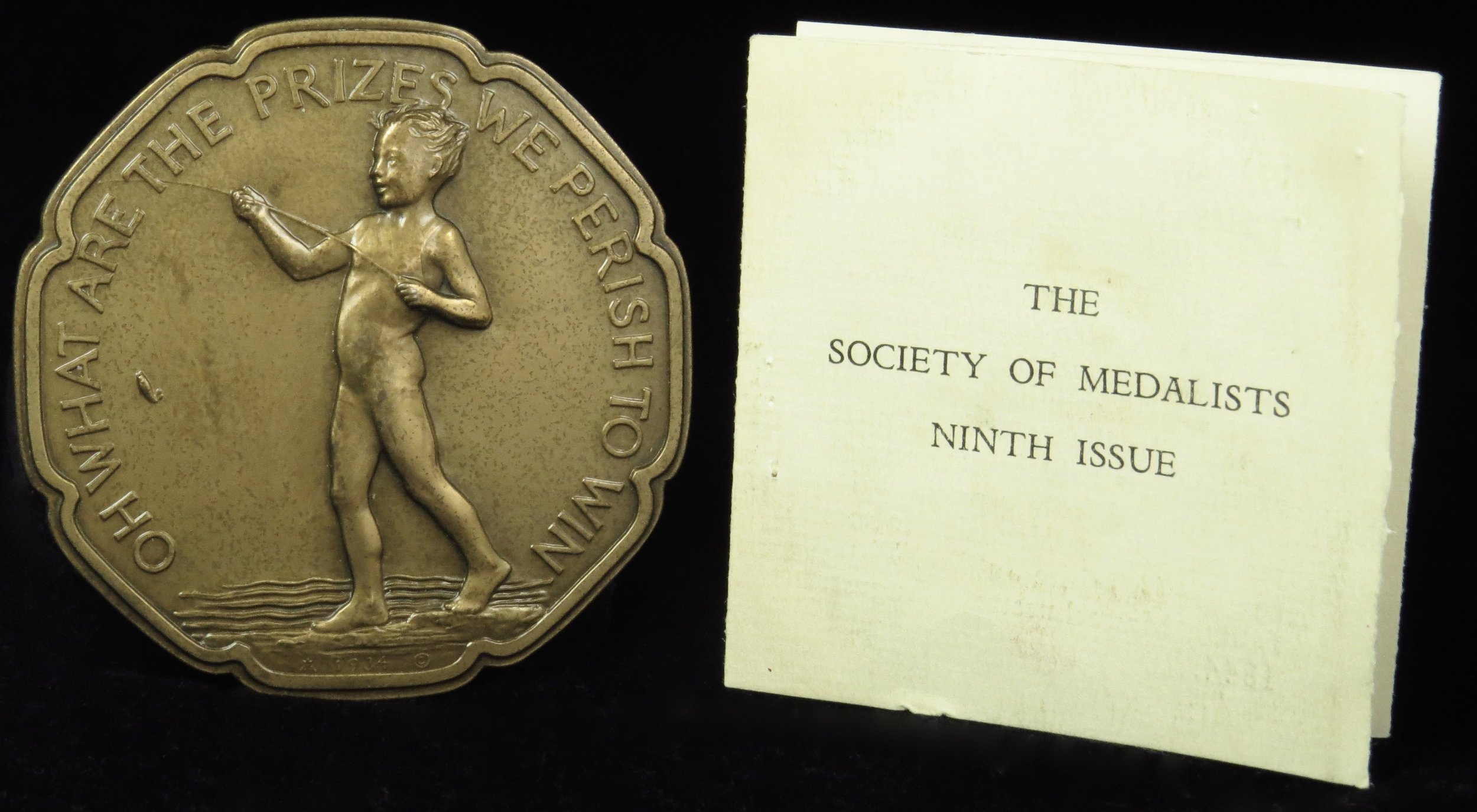 sold out
Society of Medalists No. 9 First Little Shiner 1934 Bronze 73 mm Herbert Adams
Society of Medalists No. 9, First Little Shiner, issued in 1934. Struck in Bronze, by the Medallic Art Company, it is 73 mm (2 7/8") in diameter. The artist is Herbert Adams.
The original descriptive pamphlet is included.
The obverse shows a Young Boy with a Fishing Rod with a Minnow that he's caught. Around this scene is "Oh What Are The Prizes We Perish to Win" a line from an Oliver Wendell Holmes poem.
The reverse shows a Fish leaping from the water. Around is "To The First Little Shiner We Caught With A Pin", another line from the same poem by Oliver Wendell Holmes.
There is a bit of mottling on both sides and just a hint of rubbing wear at the highest points of the design. The pamphlet is in very good condition, with a several tiny holes where staples have been removed.
pamphlet