Circle of Friends Of The Medallion Issue 6 Charles Dickens Bronze Medal with Presentation Book - John Severinus Conway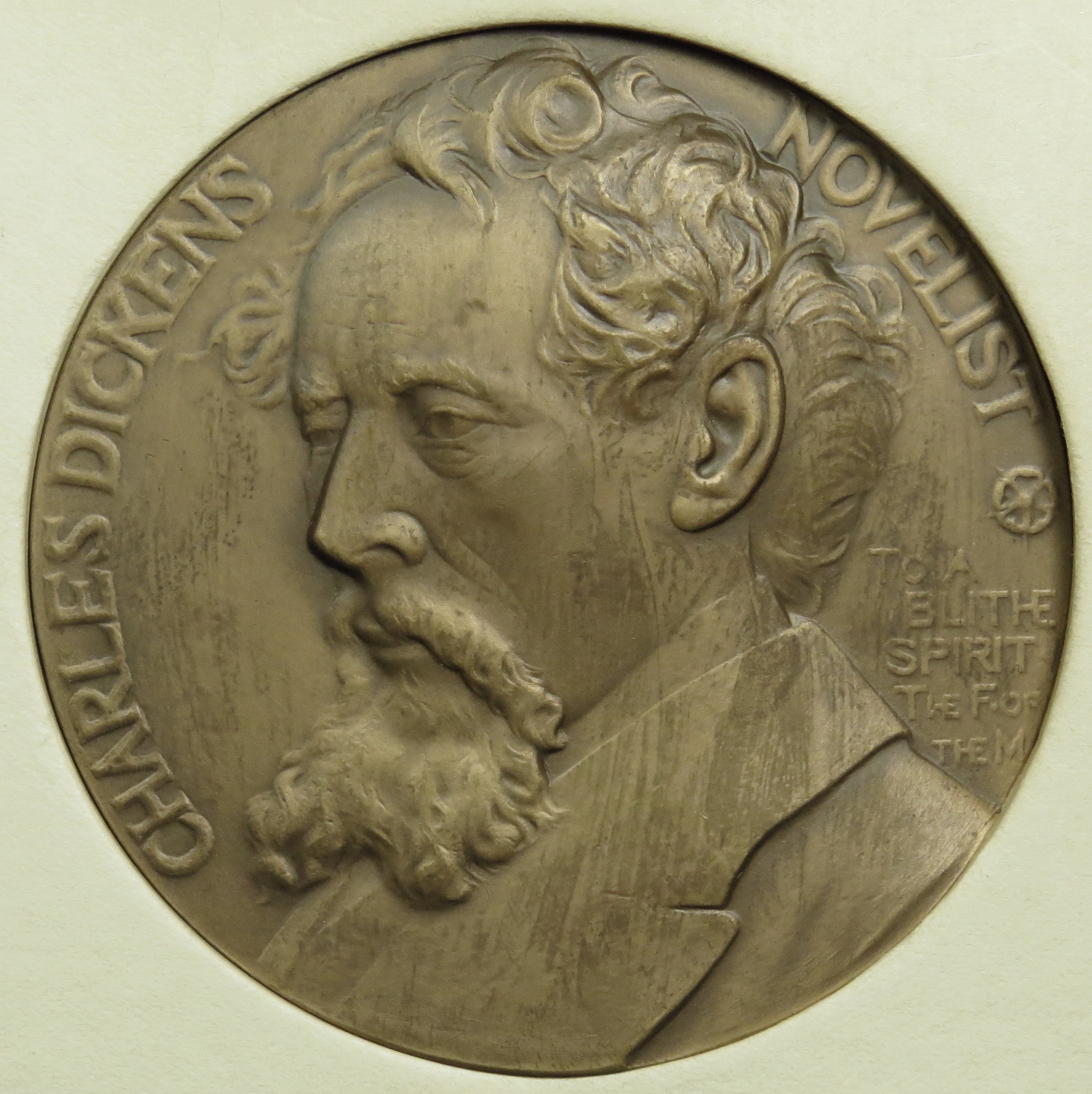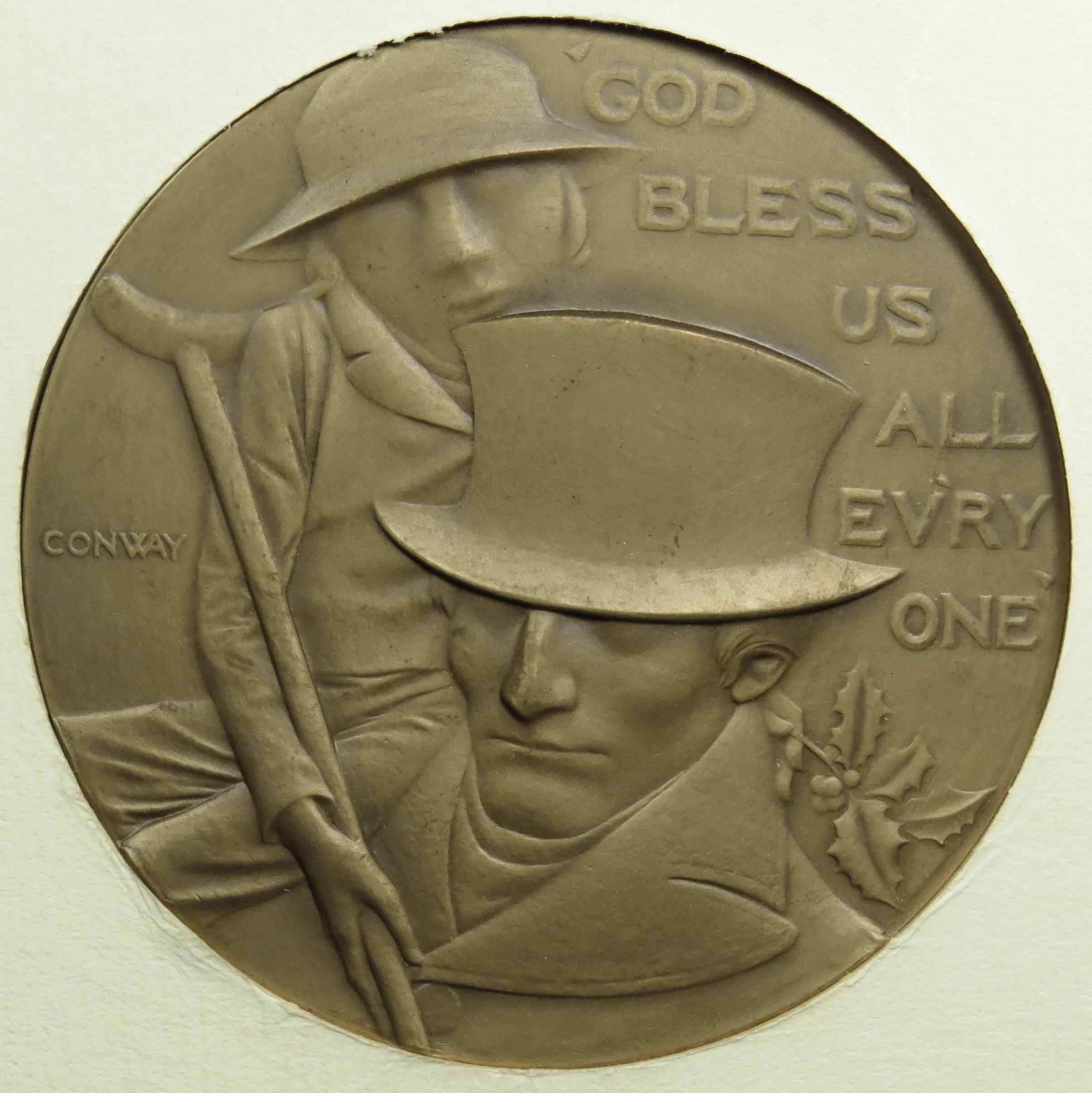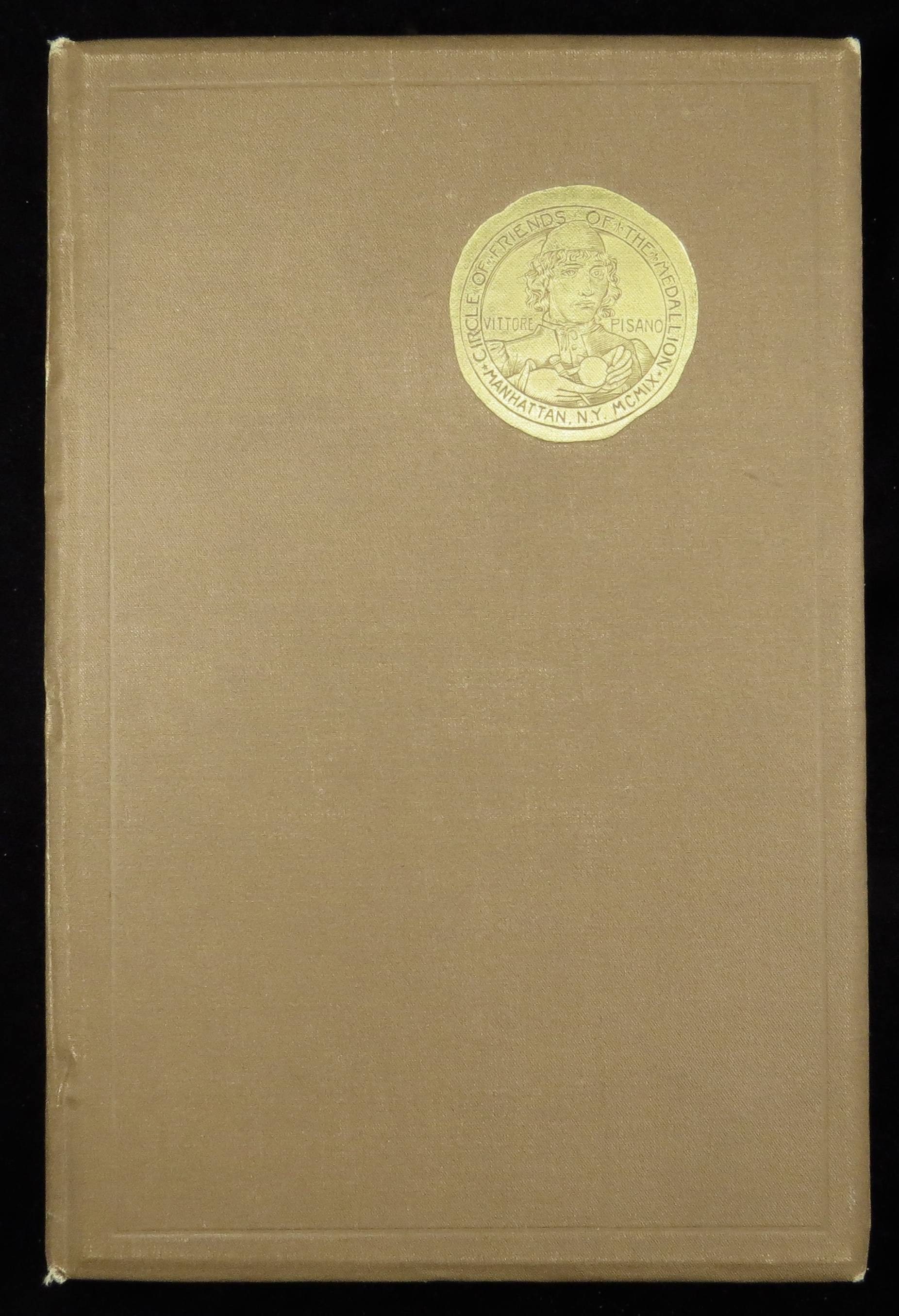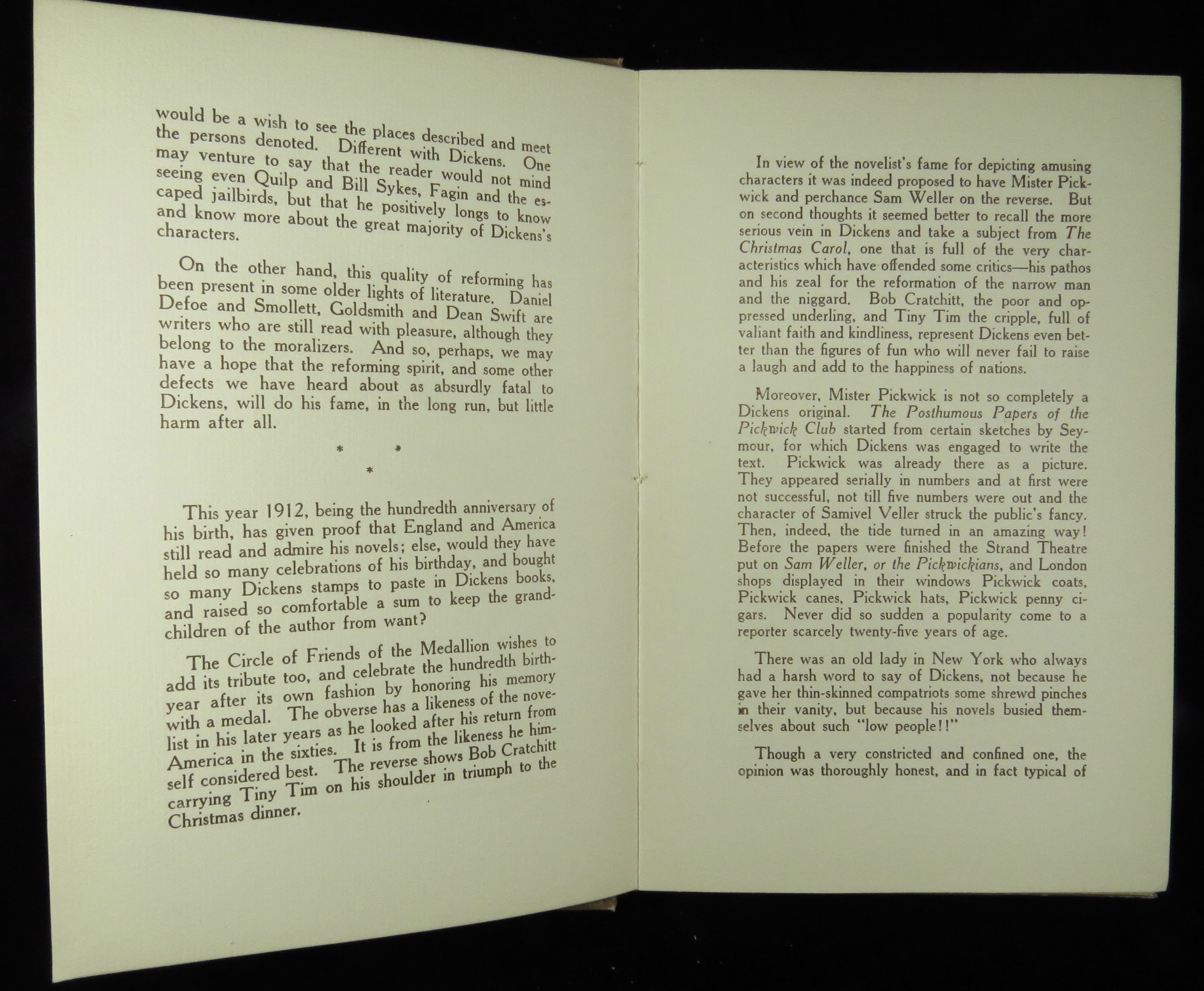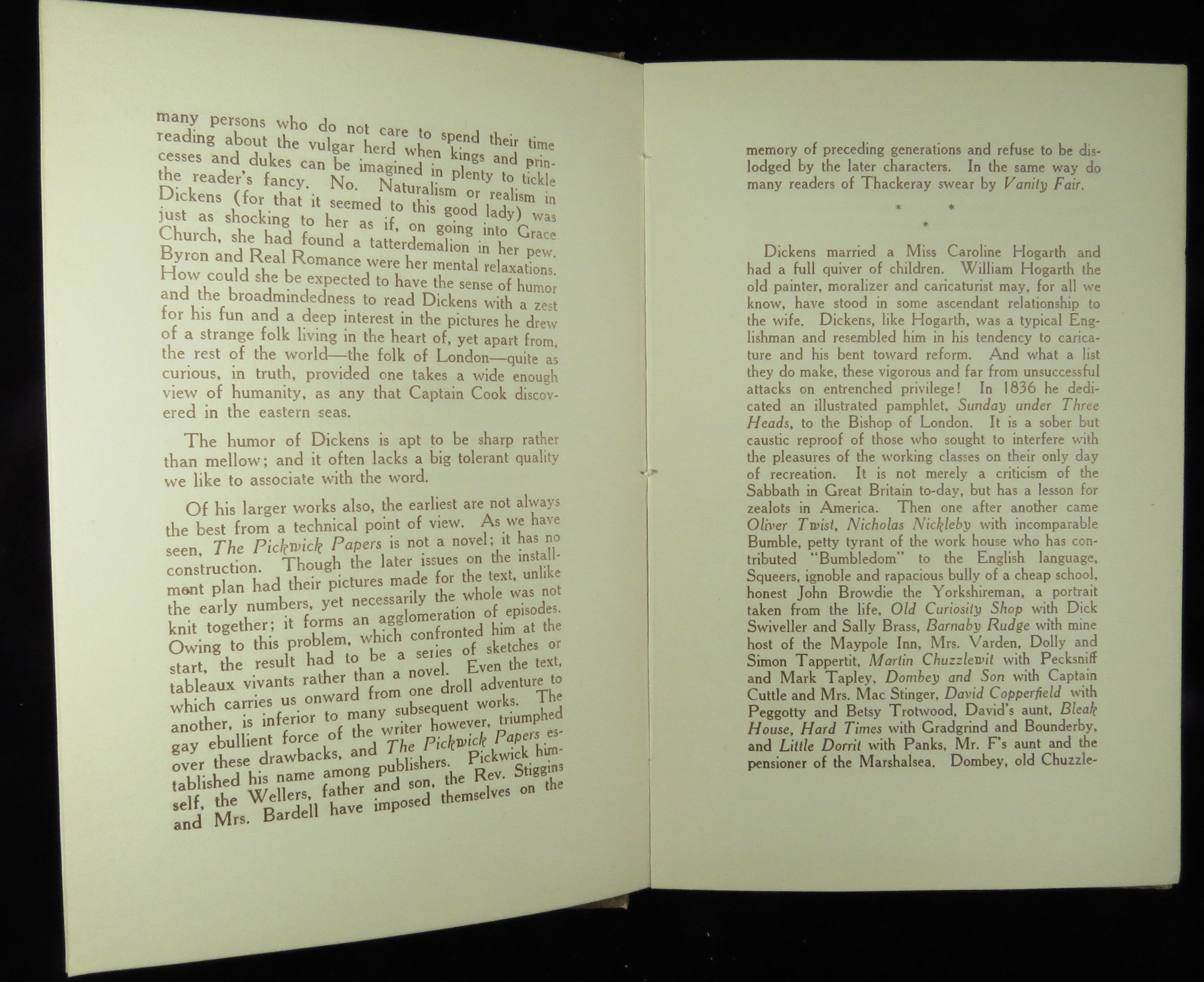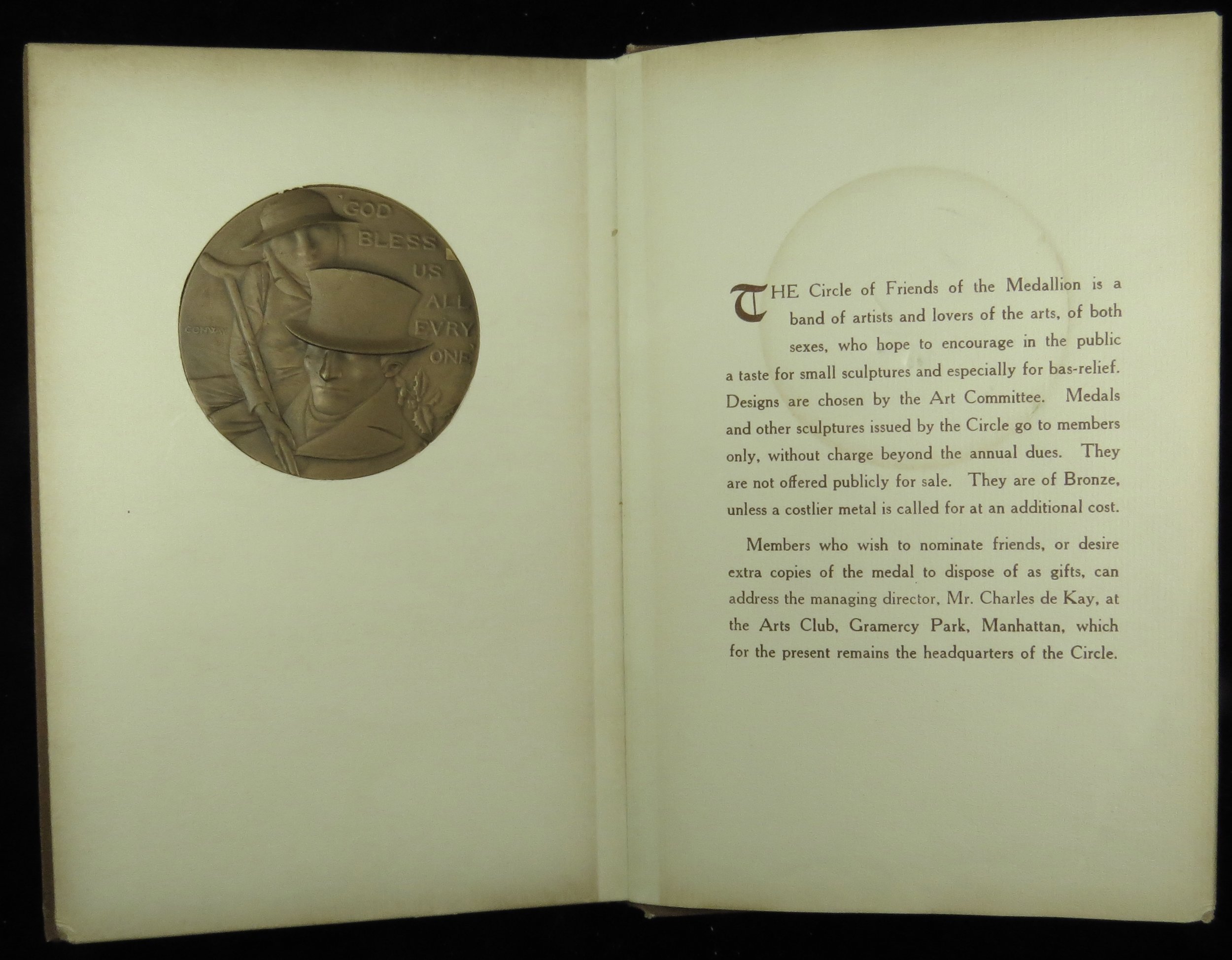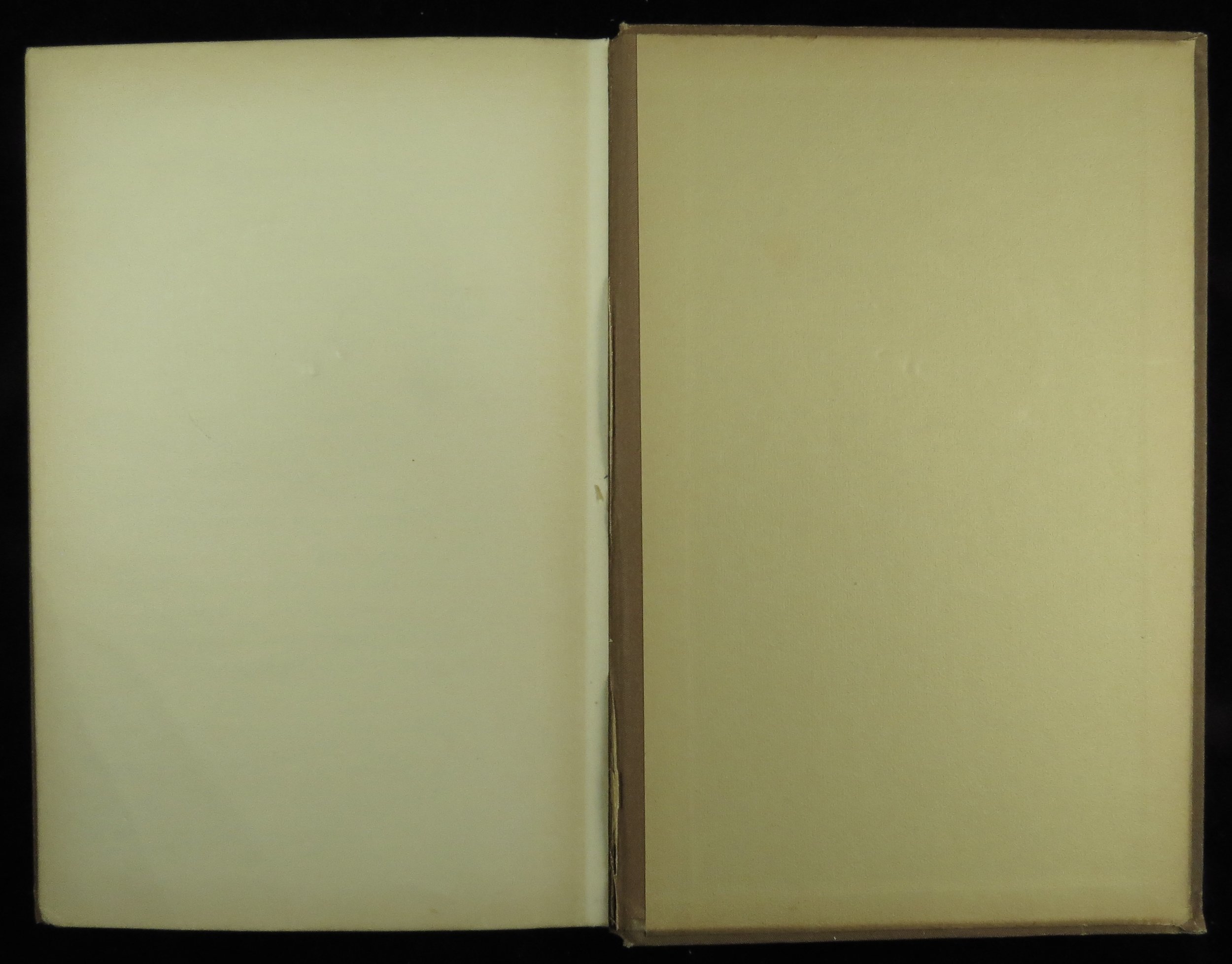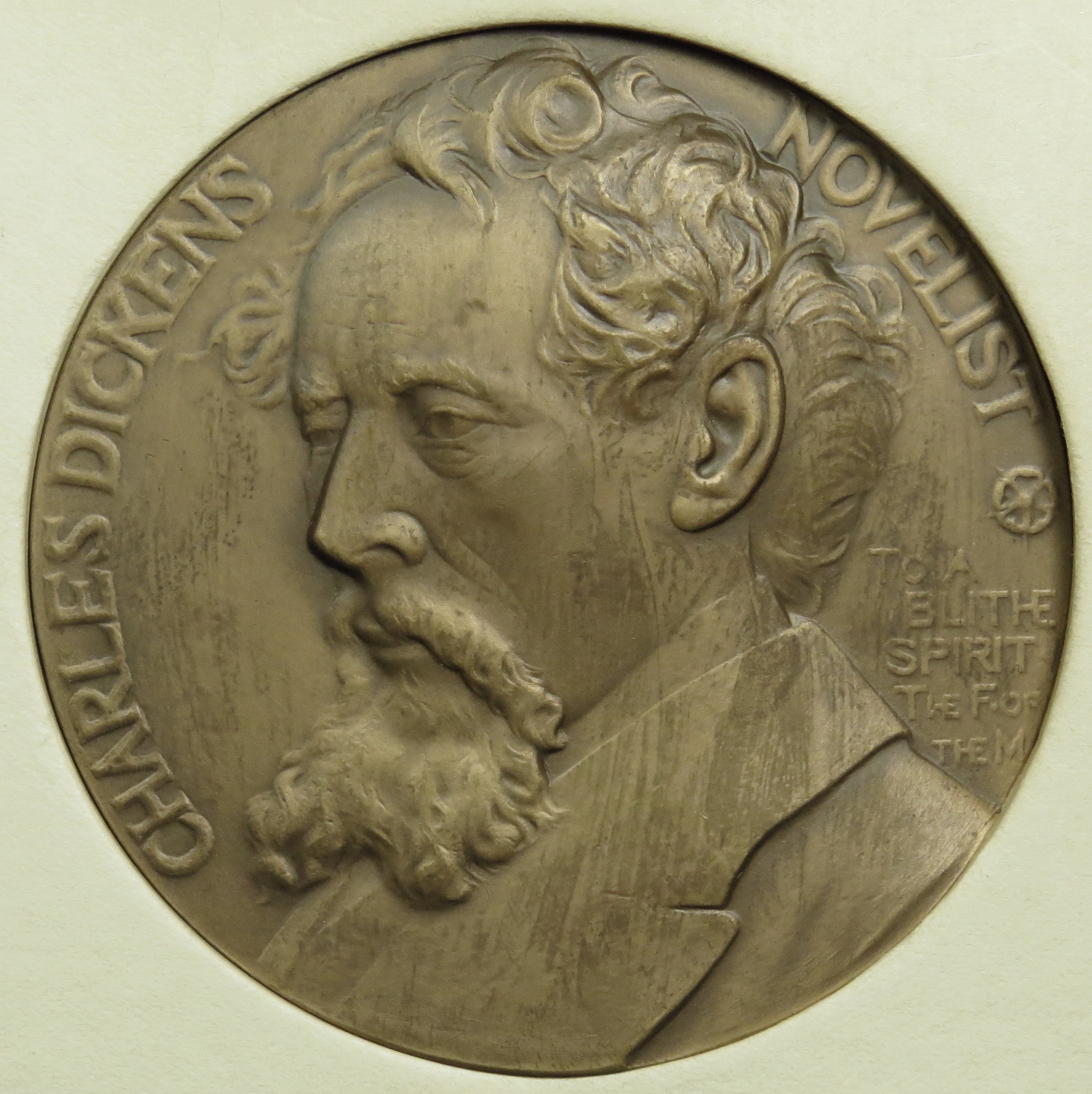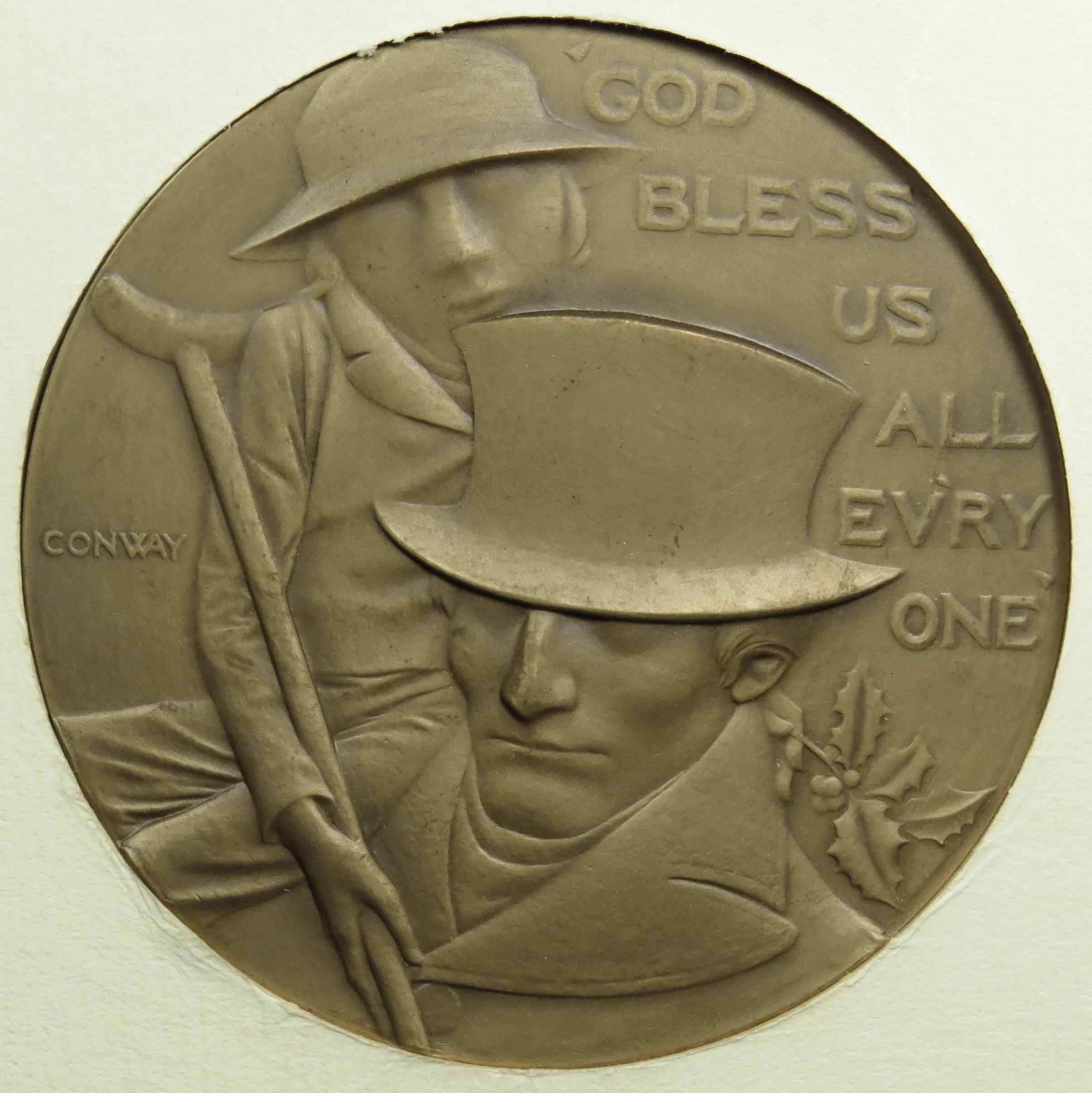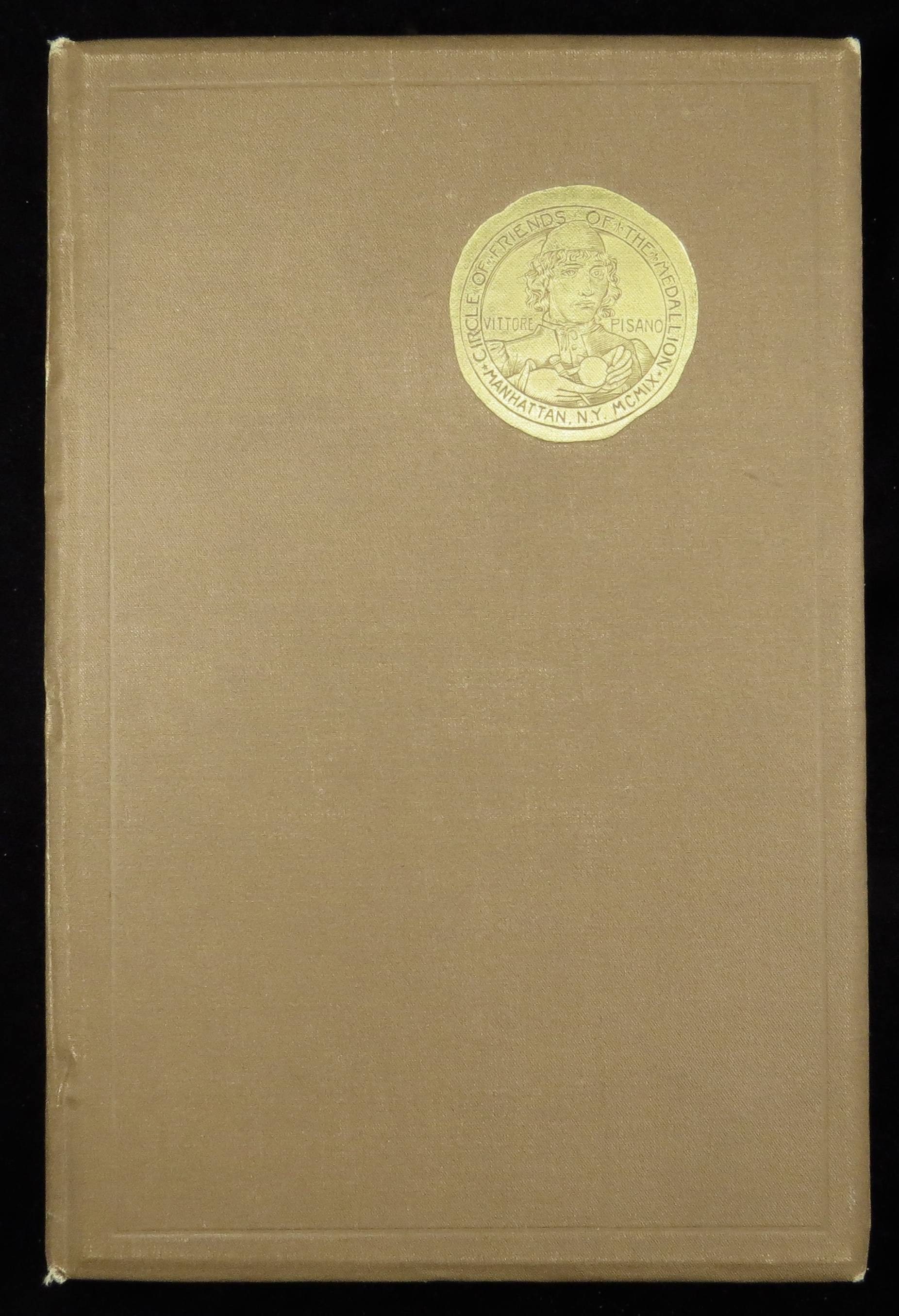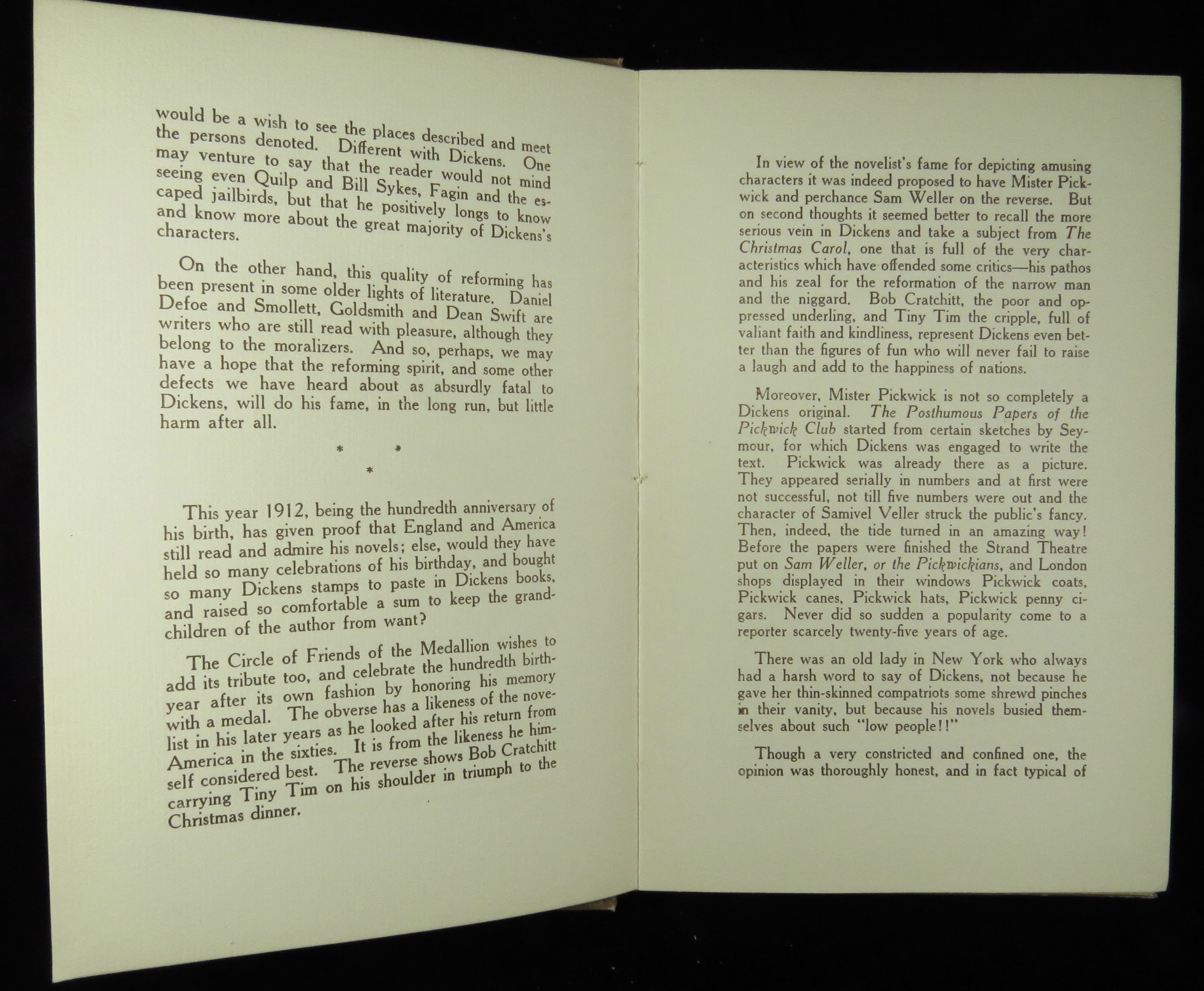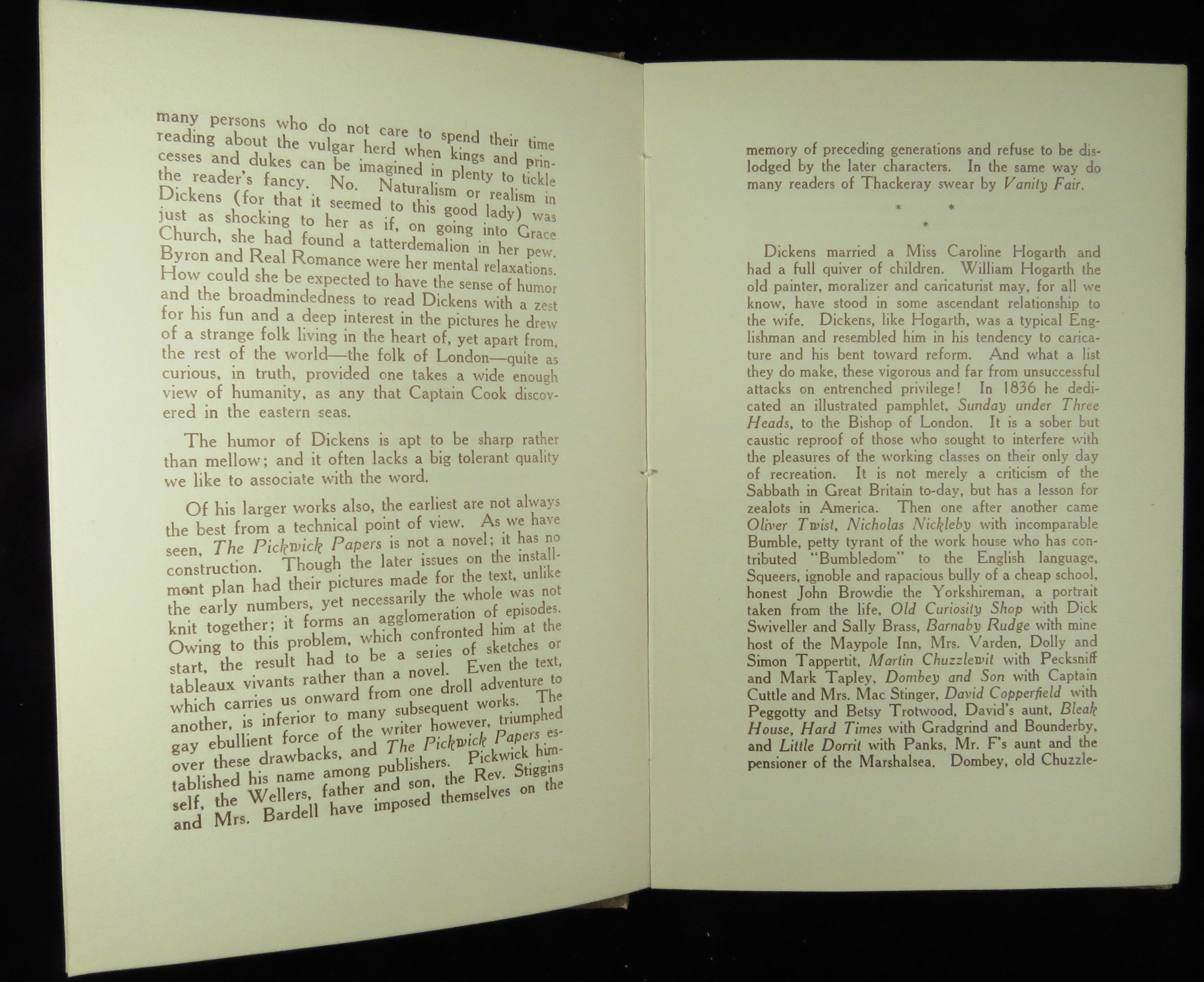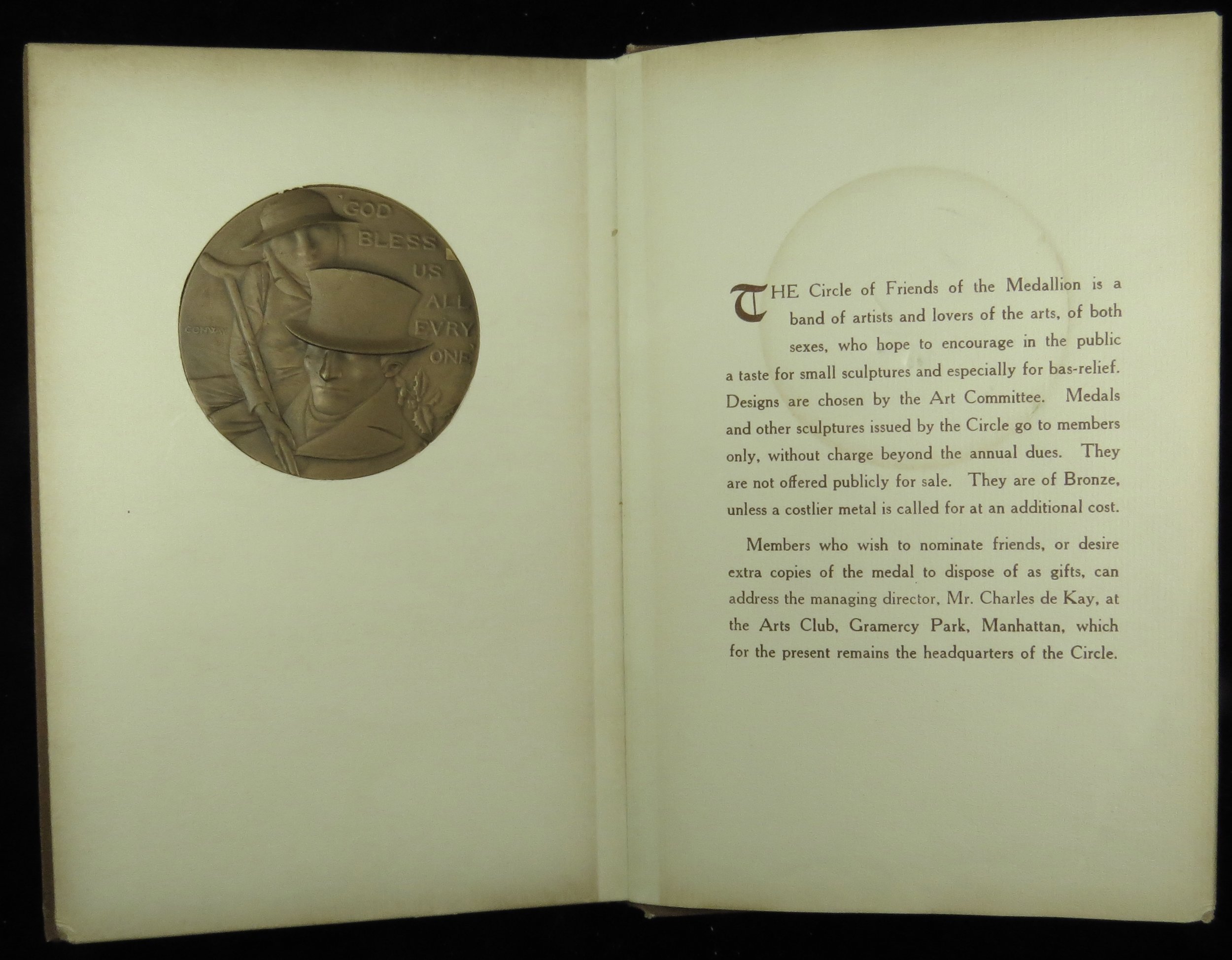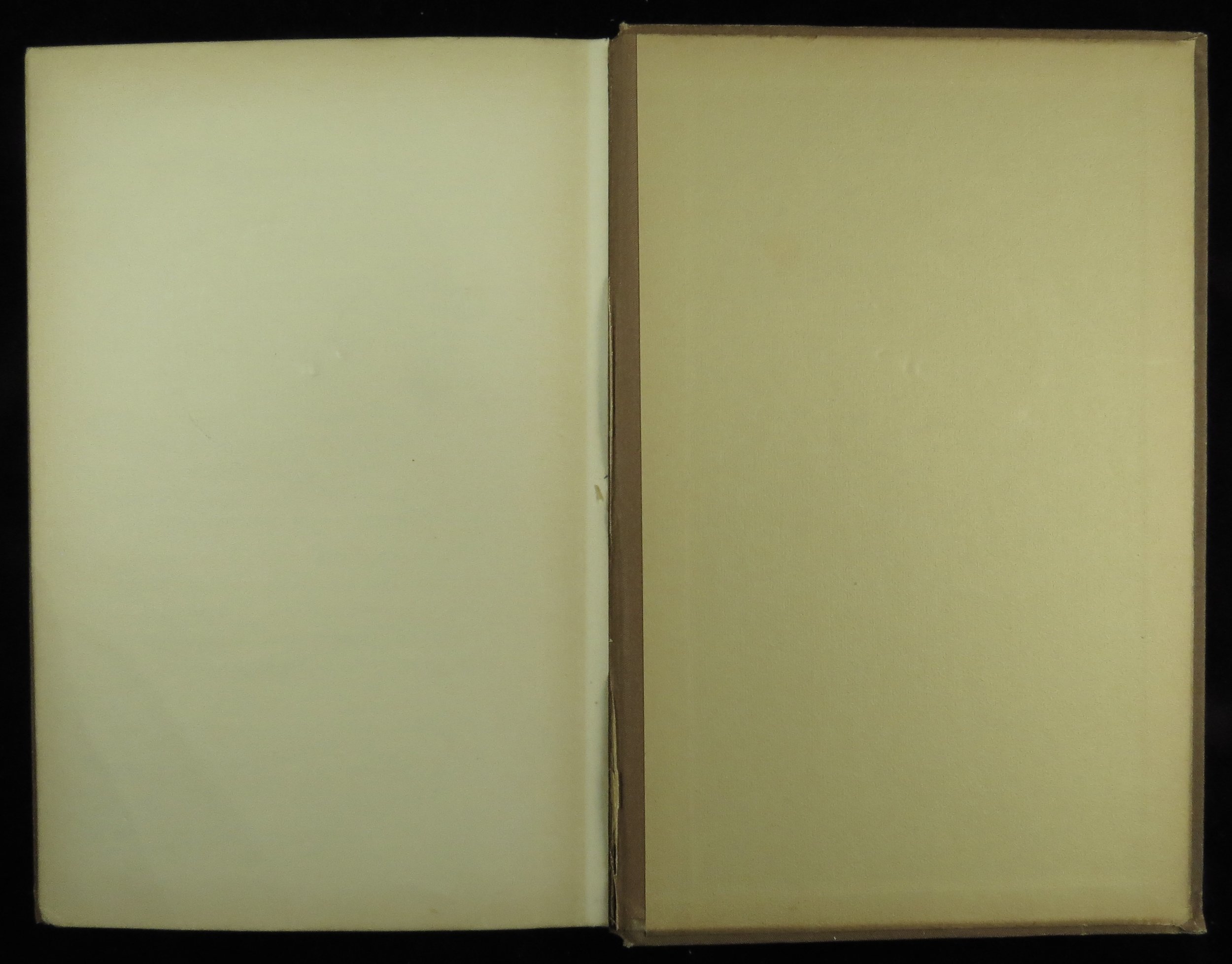 sold out
Circle of Friends Of The Medallion Issue 6 Charles Dickens Bronze Medal with Presentation Book - John Severinus Conway
1912 Circle of Friends of the Medallion Issue 6, Charles Dickens. The artist is John Mowbray-Clark.
Struck in bronze by the Joseph K. Davison Company, it is 70 mm (2 3/4") in diameter.
The obverse is a portrait of Charles Dickens. Above is "Charles Dickens Novelist" and, to the right "To A Blithe Spirit the F of the M".
The reverse, from A Christmas Carol, are Bob Cratchit with Tiny Tim on his shoulder. To the right is "God Bless Us All Ev'ry One".
The medal has a some light streaking on the obverse, which is fairly typical for this series, but it in otherwise as issued condition. A hint of light rubbing is noticeable at the very highest points of the design. This is from contact with the book pages.
The book is in excellent condition. The covers have some minor scuffs, particularly at the corners. The pages are mostly clean and crisp, with some light browning on some of the page edges. The binding is tight.