Massachusetts Society for the Prevention of Cruelty to Animals Bronze Medal 76 mm - Raymond Porter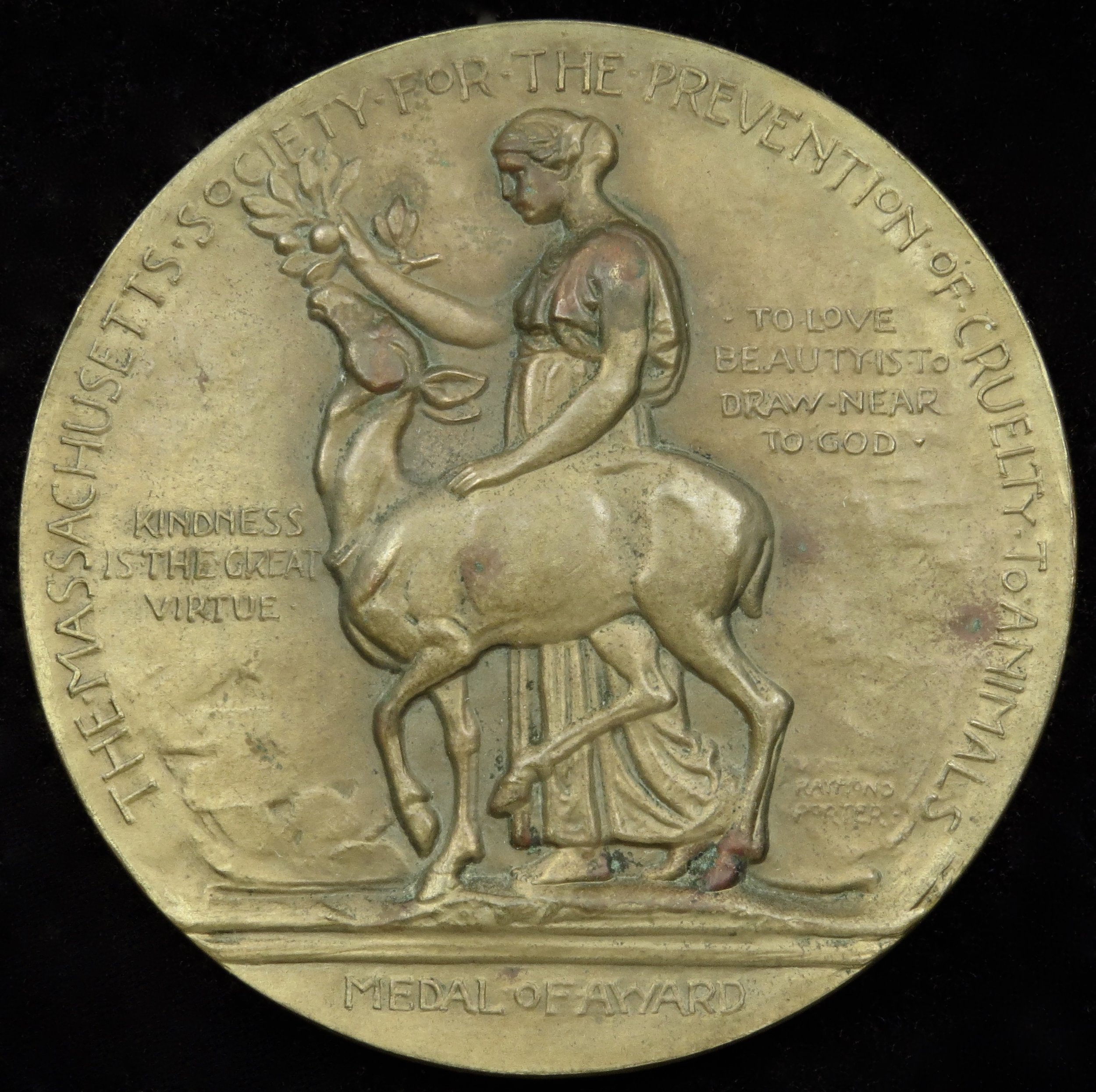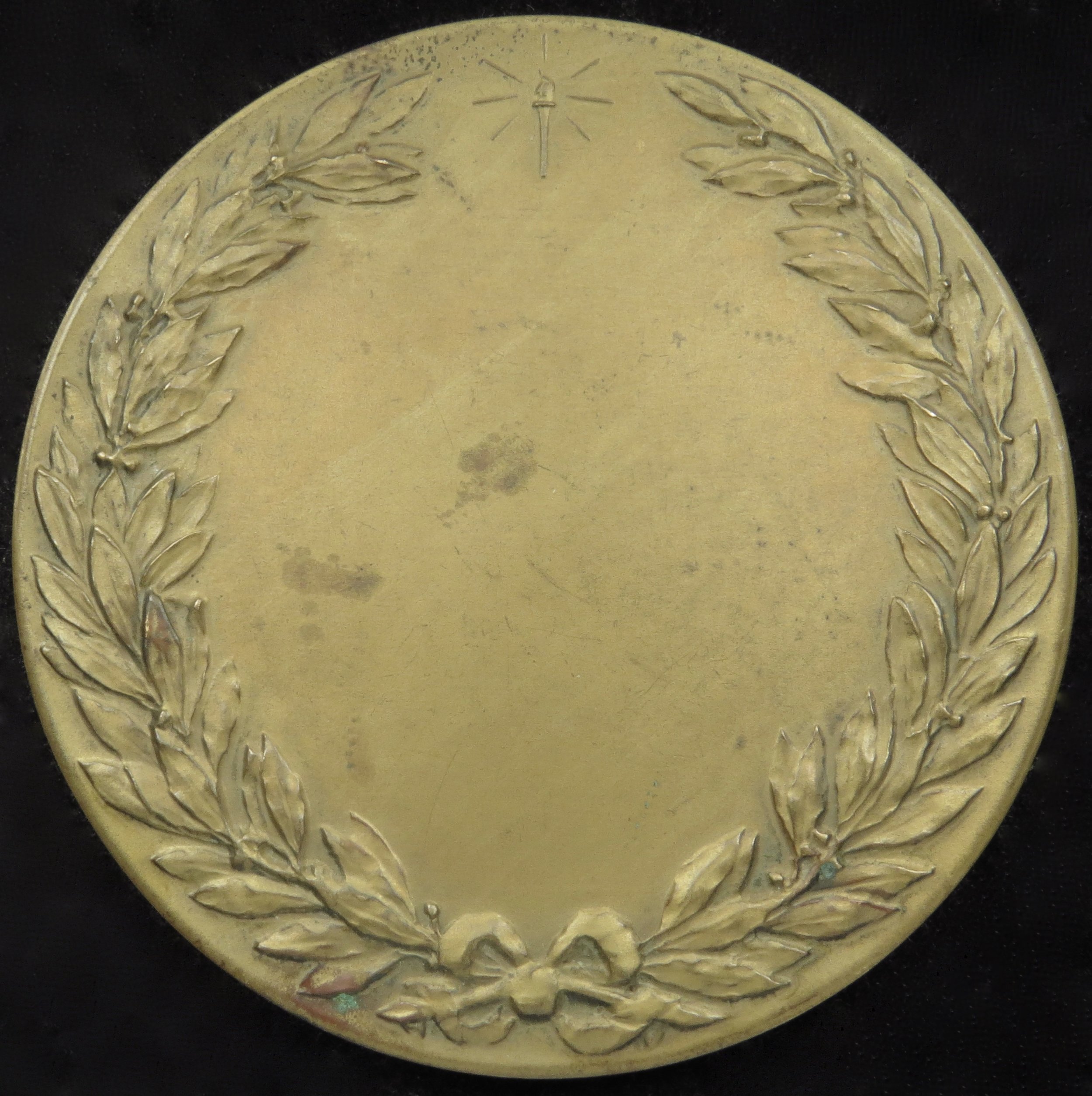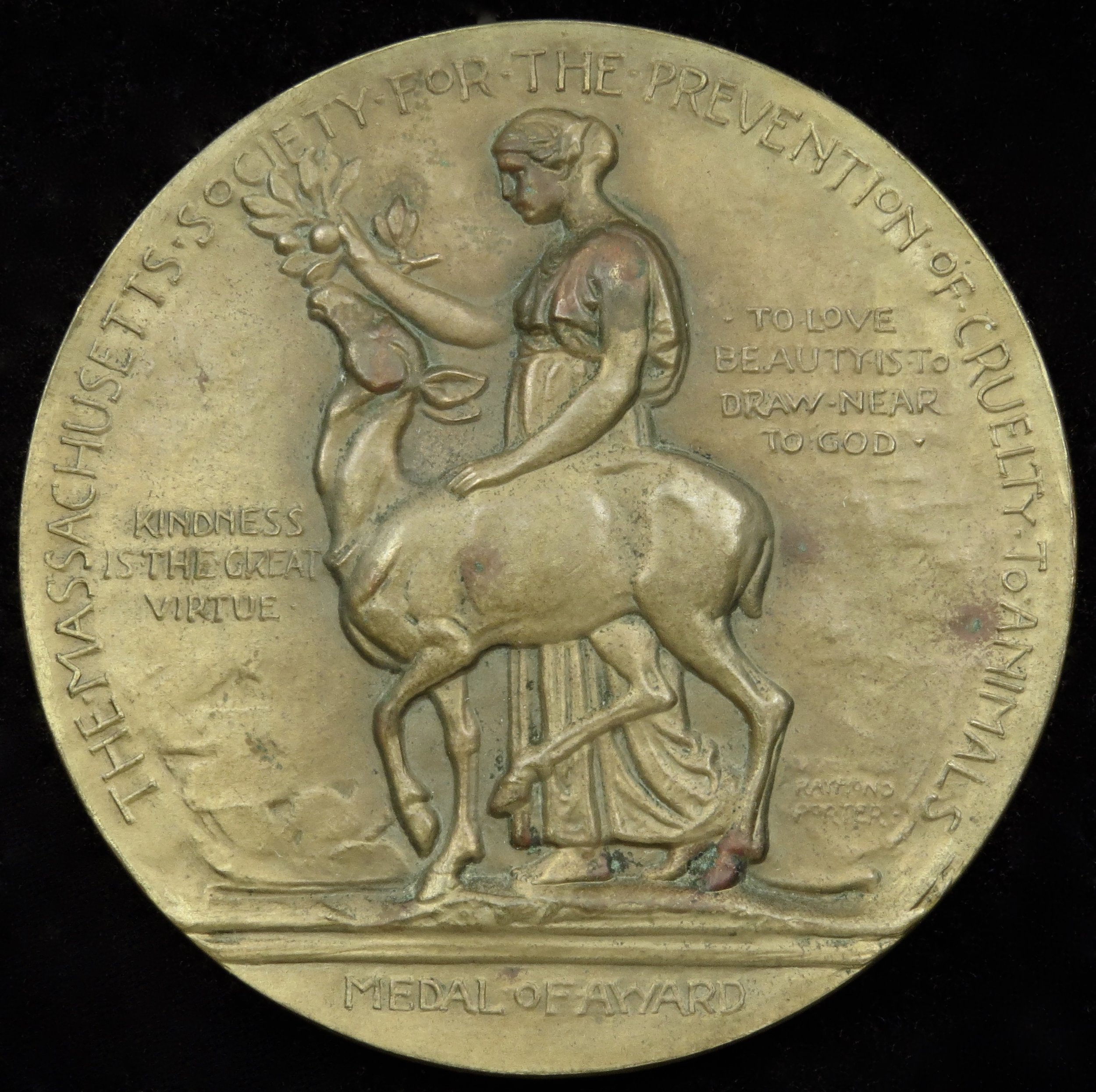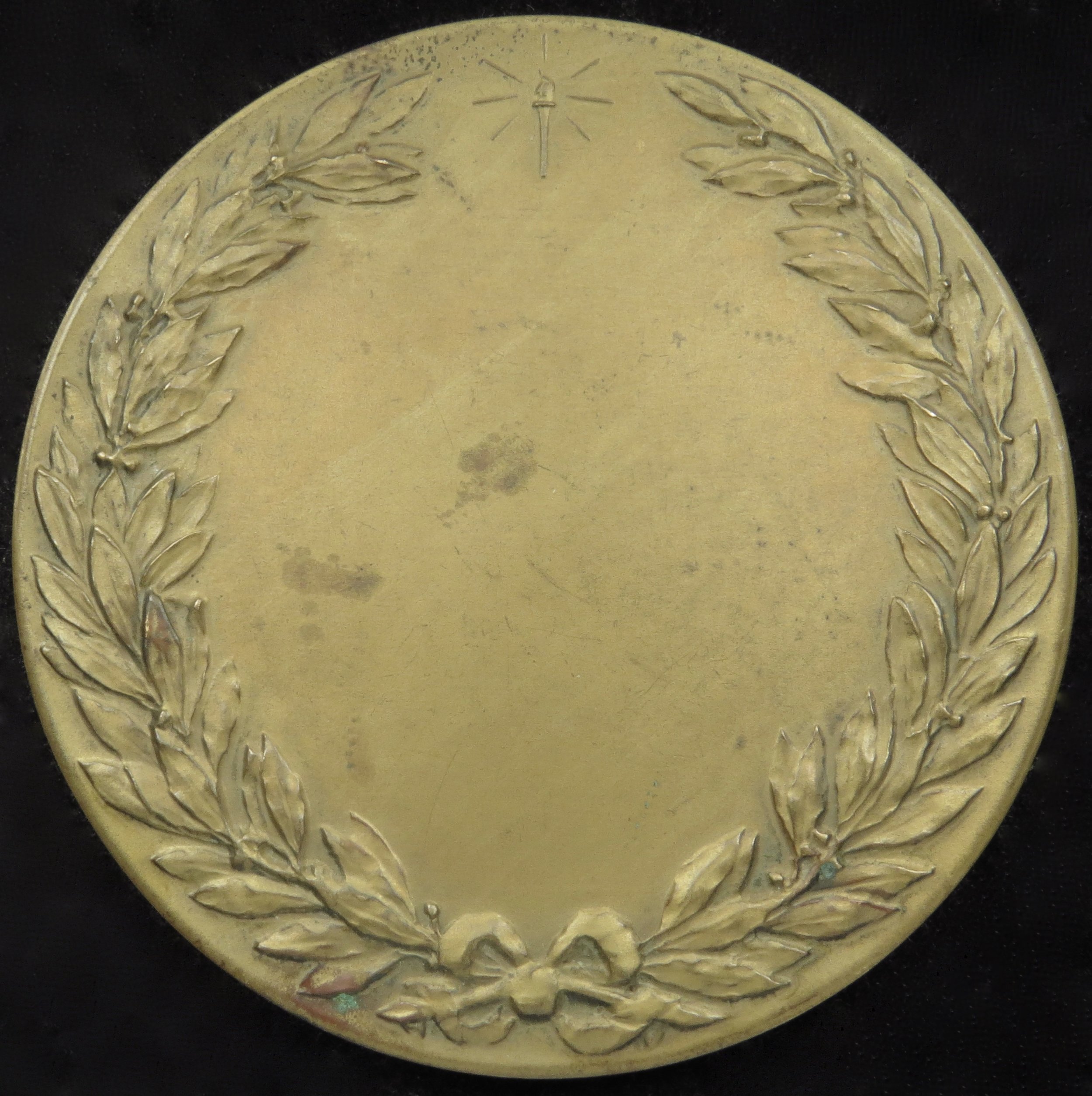 sold out
Massachusetts Society for the Prevention of Cruelty to Animals Bronze Medal 76 mm - Raymond Porter
Massachusetts Society for the Prevention of Animals Award Medal. Struck in bronze by the Whitehead - Hoag Company, it is 76 mm (3") in diameter. The artist is Raymond Porter.
It is not dated, but I believe it to be from the 1920s.
Note that this medal was issued in two sizes, 50 and 76 mm. The 76 mm medal offered here is the least common of the two.
The obverse features a woman standing and feeding a deer. On either side of her are "Kindness is the Greatest Virtue" and "To Love Beauty is to Draw Near to God".
The reverse is a laurel wreath with space for a inscription.
The medal is in nice condition with some minor discoloration and smaller scattered spots of verdigris. There is just a hint of rubbing wear at the highest points of the design.