U.S. Mint Medal No. 628 President Rutherford B. Hayes Indian Peace Medal Oval 60 x 76 mm Bronze Charles E. Barber - George T. Morgan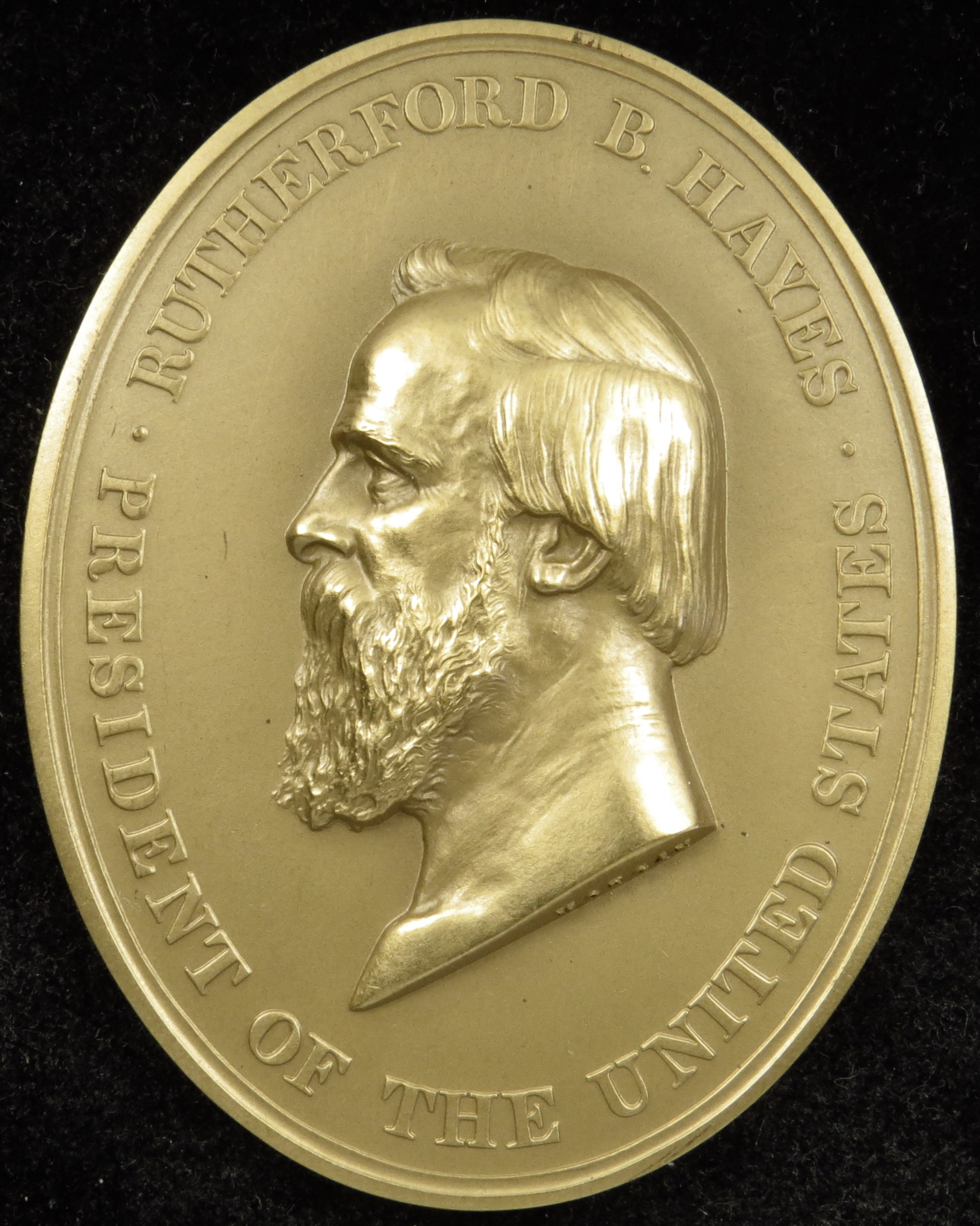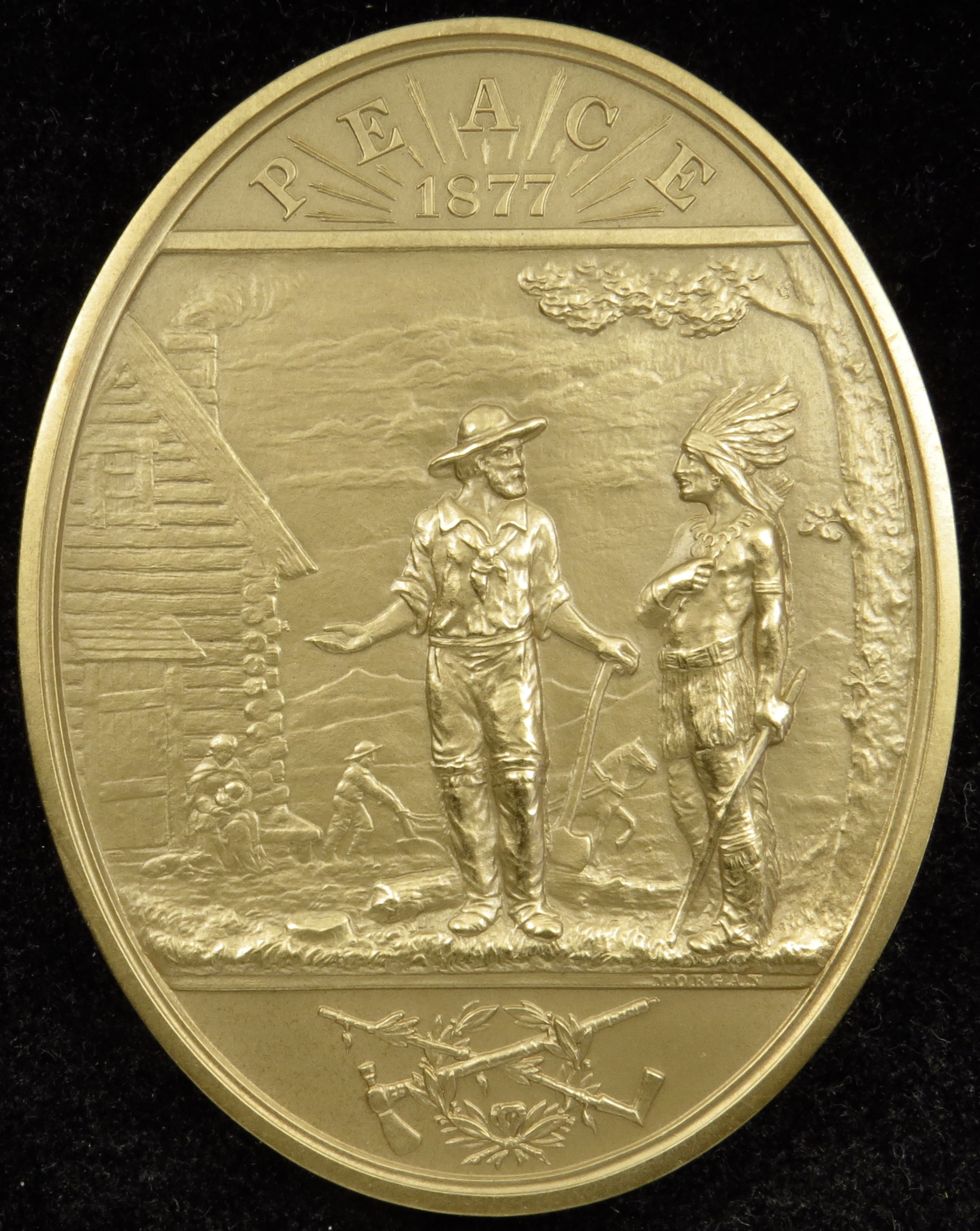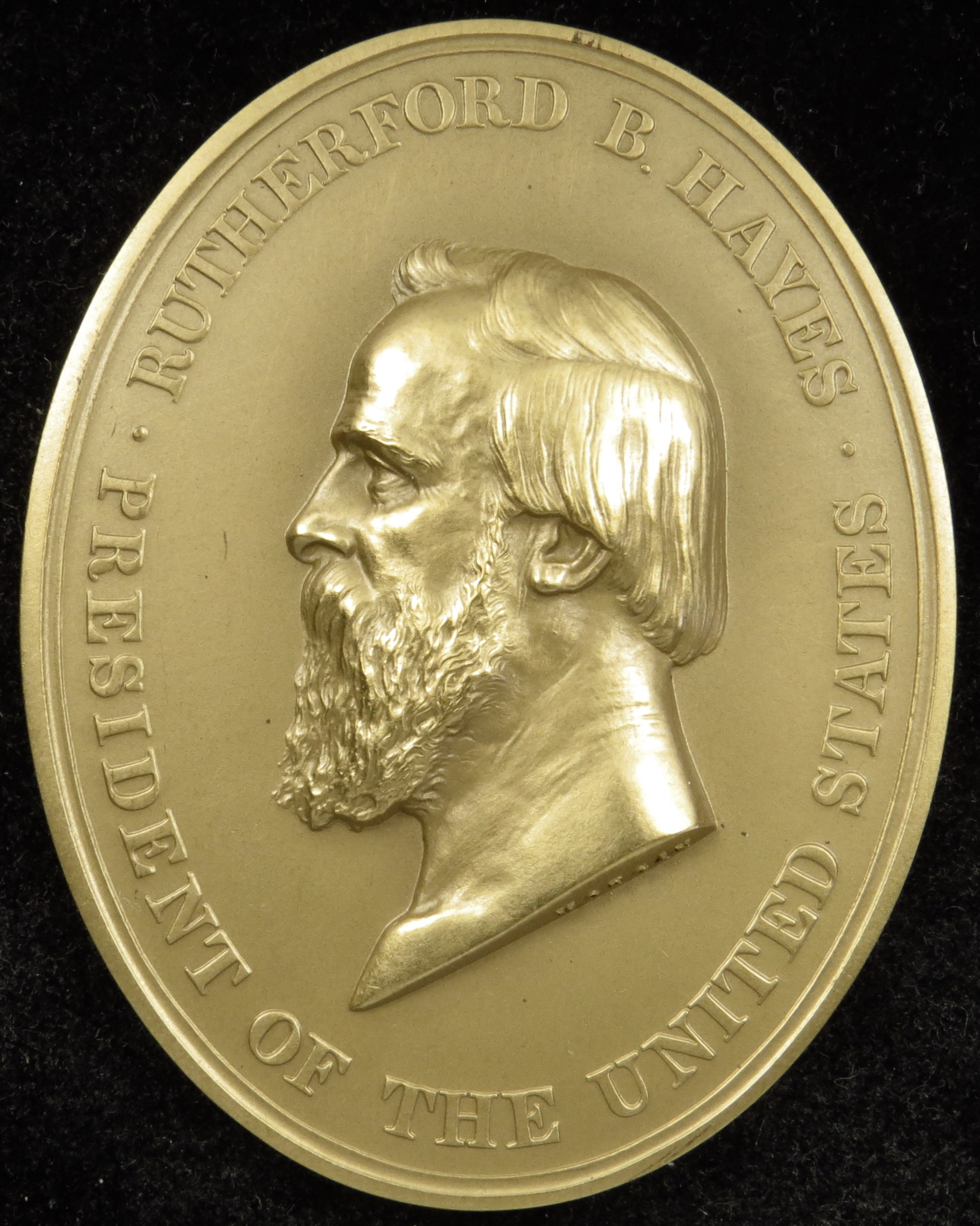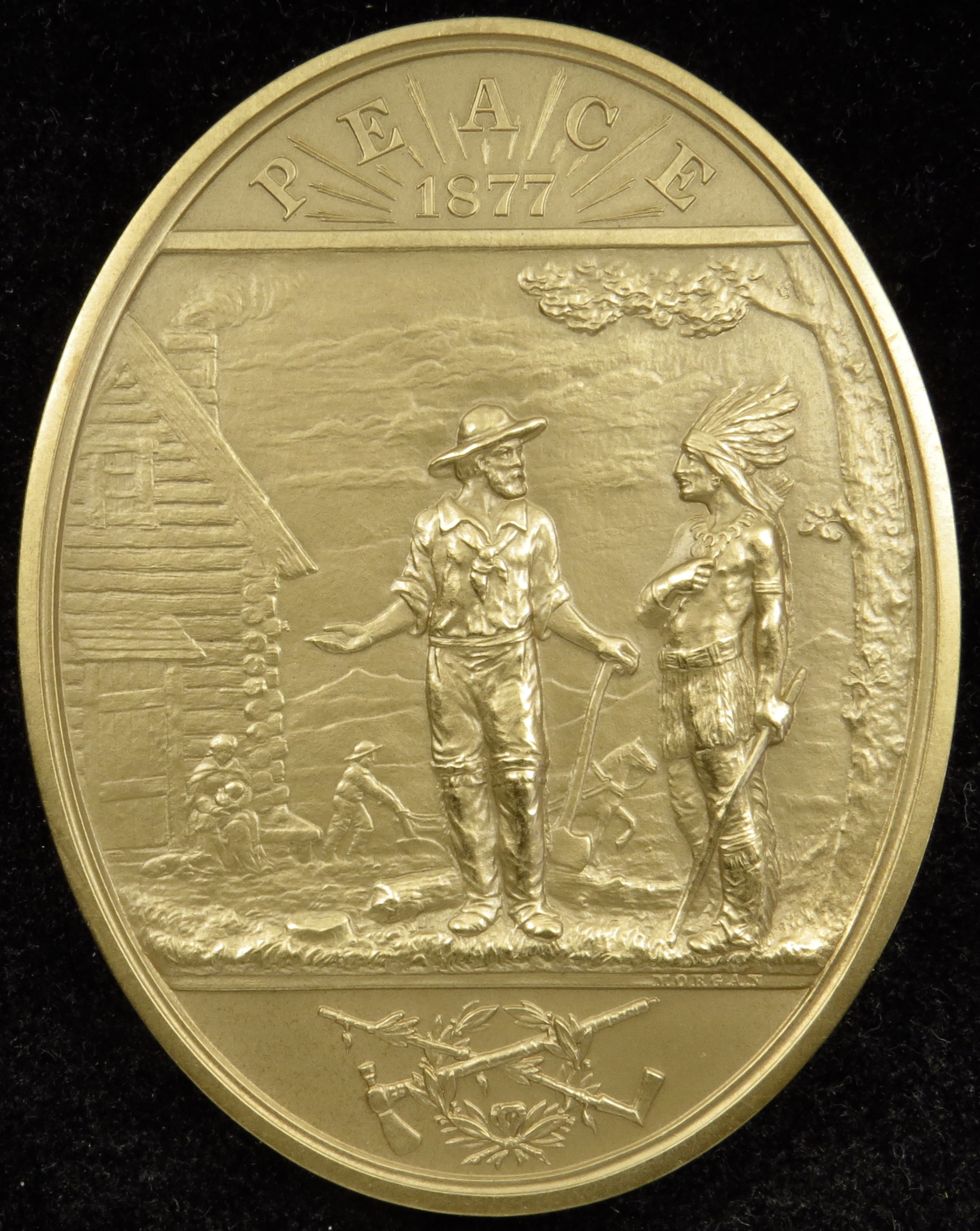 U.S. Mint Medal No. 628 President Rutherford B. Hayes Indian Peace Medal Oval 60 x 76 mm Bronze Charles E. Barber - George T. Morgan
This medal was originally struck by the U.S. Mint in 1879 as a peace offering to the various Native American tribes in the U.S. Such medals were intended to curry favor, as well as to serve the political purpose of reminding the Native Americans that the government in Washington expected peaceful coexistence, or perhaps acquiescence, depending on the point of view. The engraver of the obverse is Charles E. Barber and the engraver of the reverse is George T. Morgan.
This is the modern U.S. Mint re-strike of the original, which has not been available from the Mint since the 1970s. Struck in Bronze it is oval 60 x 76 mm (2 3/8 x 3") in size.
Click here to read a brief history of U.S. Mint Medals.